Last newsletter of 2017! 2018 hits the ground running, new books-wise, but for this last Tuesday of the year, there isn't a whole lot going on, so instead I'm going to list several upcoming titles I'm looking forward to in the new year. And I'd like to say a great big thank you to all of you who join me every week in getting excited about books. MWAH!
---
Sponsored by Houghton Mifflin Harcourt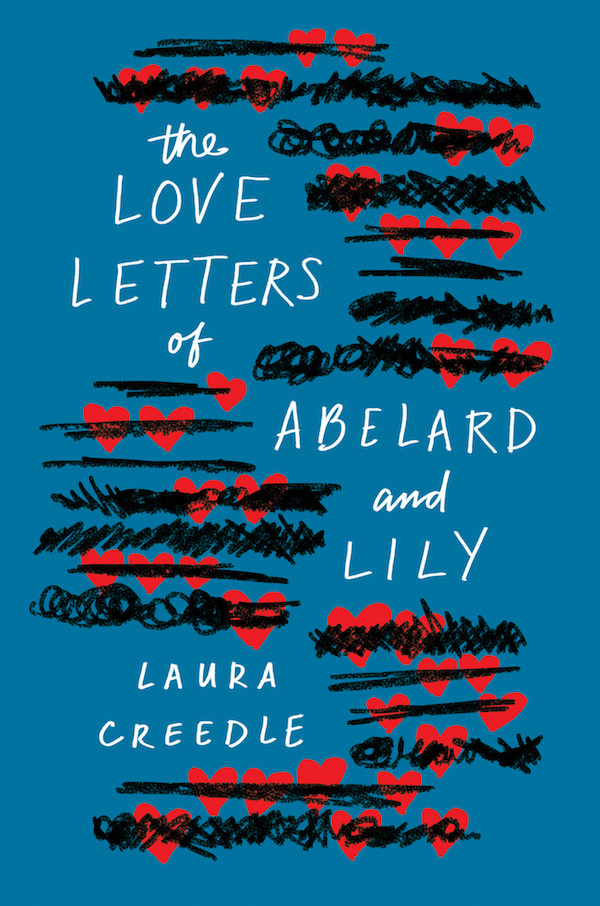 THE LOVE LETTERS OF ABELARD AND LILY is a beautiful teen debut from exciting new talent Laura Creedle, about two unbelievably lovable, neurodivergent teens. Lily has severe ADHD, and Abelard has Asperger's–find romantic inspiration in medieval literature. But can their love work in modern day Texas? This moving story of romance and human connection creates the sort of characters who will stay with you long after you finish reading.
---
Also, All the Books! is on vacation this week, but tune in next week to hear Rebecca and I discuss several 2018 titles we are excited about, including The Lost Girls of Camp Forevermore, The Third Hotel, and That Kind of Mother.
And if you'd like to win several of our favorite books of 2017 (20, to be exact), you can click here to enter our Best of 2017 book giveaway for a chance to receive a big beautiful book bounty.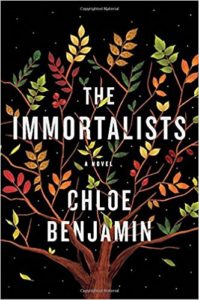 The Immortalists by Chloe Benjamin:  The story of the four Gold children, who are told the dates of their deaths by a fortune teller, and how that knowledge informs the decisions they make in their lives. (Jan. 9)
When They Call You a Terrorist: A Black Lives Matter Memoir by Patrisse Khan-Cullors and asha bandele: The story of one of the cofounders of the Black Lives Matter and how her life experiences led to starting the organization. (Jan. 16)
Our Lady of the Prairie by Thisbe Nissen: A funny novel about a college professor whose normally calm life is upended all at once, and how the tornado set to touch down at her daughter's wedding turns out to be the least of her problems. (Jan. 23)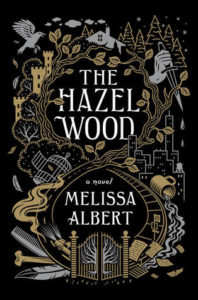 The Hazel Wood by Melissa Albert: A debut young adult novel about Alice, a cult-classic book of fairy tales authored by her grandmother, and Alice's missing mother—who has supposedly been stolen away to the land from her grandmother's book. (Jan. 30)
The Wedding Date by Jasmine Guillory: A sexy, charming novel about a fake wedding date that turns into real sparks and a shot at happiness. (Jan. 30)
An American Marriage by Tayari Jones: Young newlyweds are ripped apart when the husband is arrested and imprisoned for a crime he didn't commit; his five years away take a toll on their marriage. (Feb. 6)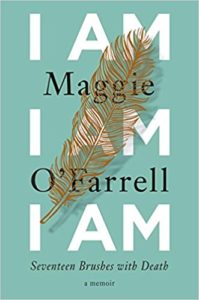 I Am, I Am, I Am: Seventeen Brushes with Death by Maggie O'Farrell:  A recounting of the author's true near-brushes with death, written in support of her daughter, who lives with an autoimmune disease. (Feb. 6)
White Houses by Amy Bloom: The new novel from the author of Away and Lucky Us, about a young woman who falls in love with Eleanor Roosevelt while reporting on FDR's presidential campaign. (Feb. 13)
The Belles by Dhonielle Clayton: Camellia is a Belle in Orleans, where beauty is a commodity. But Camellia wants more: She wants to be the Queen's favorite Belle. But, as she will learn, dreams have a price. (Feb. 20)
Sunburn by Laura Lippman: Lippman's latest is racking up starred reviews left and right. It's about two strangers who meet at a bar and become dangerously ensnared in each others lives. But who is the cat and who is the mouse?  (Feb. 20)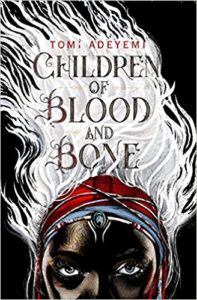 Children of Blood and Bone by Tomi Adeyemi: A wildly fantastical (and fantastic) tale of magic, royalty, and vengeance that tackles real issues, like racism and prejudice. Be prepared to see it everywhere. (Seriously, you can't miss it—it's 600 pages long.) (March 6)
The Red Word by Sarah Henstra: A contemporary college novel with a sharp take on rape culture, college life, and campus politics. (March 13)
The Gunners by Rebecca Kauffman: Mikey Callahan struggles to make human connections as he loses his sight to macular degeneration, starting with his reunited group of childhood friends, "The Gunners." (March 20)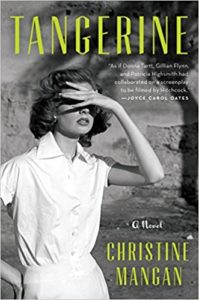 Tangerine by Christine Mangan: A woman is dismayed when an old friend turns up after an accident that caused a rift between them a year earlier. Then her husband goes missing… (March 20)
How to Be Safe by Tom McAllister: About a devastating small town tragedy. I cannot resist a blurb that promises "We Need to Talk About Kevin meets Dept. of Speculation." (April 3)
Heads of the Colored People: Stories by Nafissa Thompson-Spires: Timely and darkly funny stories examining black identity in a supposedly post-racial era. (April 10)
And Now We Have Everything: On Motherhood Before I Was Ready by Meaghan O'Connell: O'Connell's funny and fiercely honest account of what it means to become a parent before she even really felt like a grown up. (April 10)
Tin Man by Sarah Winman: A moving novel about the friendship and love between two boys and the woman who comes between them when they are men. (May 15)
A Thousand Beginnings and Endings by Ellen Oh and Elsie Chapman: Fifteen authors—including Melissa de la Cruz, Renée Ahdieh, and Julie Kagawa—reimagine the folklore and mythology of East and South Asia in this anthology. (June 26)
That's it for me today (and this year!) If you want to learn more about books new and old (and see lots of pictures of my cats, Millay and Steinbeck), or tell me about books you're reading, or books you think I should read (I HEART RECOMMENDATIONS!), you can find me on Twitter at MissLiberty, on Instagram at FranzenComesAlive, or Litsy under 'Liberty'!
Stay rad,
Liberty