Hi Kid Lit friends,
A follower of this newsletter recently asked me for some recommendations about children's books with mental health themes. There are many excellent ones out there, so I thought I'd make it the theme of this newsletter.
---
Sponsored by The Girl Who Drank the Moon by Kelly Barnhill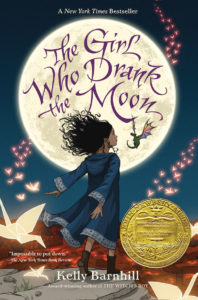 In the 2017 Newbery Medal–winning novel, a girl raised by a witch, a swamp monster, and a Perfectly Tiny Dragon must unlock the dangerous magic buried deep inside her in order to save her life, her family, and even the community that once left her to die. The New York Times Book Review called The Girl Who Drank the Moon "Impossible to put down . . . As exciting and layered as classics like Peter Pan or The Wizard of Oz." 
---
Picture Books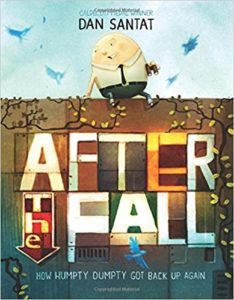 After the Fall (How Humpty Dumpty Got Back Up Again) by Dan Santat
Everyone knows that when Humpty Dumpty sat on a wall, Humpty Dumpty had a great fall. But what happened after? Caldecott Medalist Dan Santat's poignant tale follows Humpty Dumpty, an avid bird watcher whose favorite place to be is high up on the city wall―that is, until after his famous fall. Now terrified of heights, Humpty can longer do many of the things he loves most. Will he summon the courage to face his fear?
(Tip: Be sure to listen to Dan on PW KidsCast.)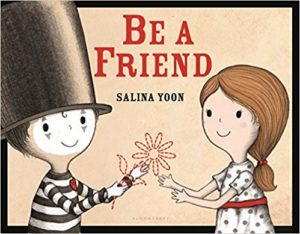 Be a Friend by Salina Yoon
Dennis is an ordinary boy who expresses himself in extraordinary ways. Some children do show-and-tell. Dennis mimes his. Some children climb trees. Dennis is happy to BE a tree . . . But being a mime can be lonely. It isn't until Dennis meets a girl named Joy that he discovers the power of friendship–and how special he truly is!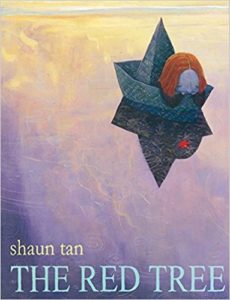 The Red Tree by Shaun Tan
A story about the power of hope, renewal and inspiration. A little girl awakens feeling there is nothing to look forward to and walks through her day oblivious to the small glimmer of hope that was always with her until the tree shows her. School Library Journal says, "An astonishing fable in picture-book format. A girl moving through landscapes of hopelessness and isolation encounters an image of hope on the book's final page. Through the weight of her sorrow, readers conclude, on both intellectual and emotional levels, that living in despair is waiting for hope."
Michael Rosen's Sad Book by Michael Rosen, illustrated by Quentin Blake
Sad things happen to everyone, and sometimes people feel sad for no reason at all. What makes Michael Rosen sad is thinking about his son, Eddie, who died suddenly at the age of eighteen. In this book the author writes about his sadness, how it affects him, and some of the things he does to cope with it–like telling himself that everyone has sad stuff (not just him) and trying every day to do something he can be proud of. Expressively illustrated by the extraordinary Quentin Blake, this is a very personal story that speaks to everyone, from children to parents to grandparents, teachers to grief counselors.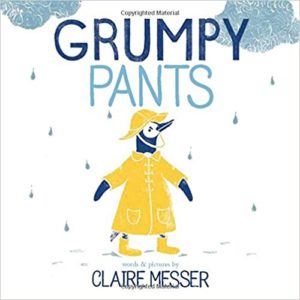 Grumpy Pants by Claire Messer
Have you ever had a grumpy day and not known why? Penguin is having a grumpy day like that. No matter what he does, he just can't shake it! Sometimes the only thing left to do is wash the grumpy day away and start over. The simple text and lively illustrations are the perfect cure for even the grumpiest of days.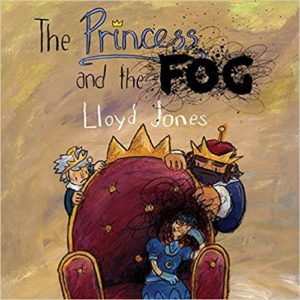 The Princess and the Fog by Lloyd Jones
The Princess and the Fog is picture book to help sufferers of depression aged 5-7 cope with their difficult feelings. It uses vibrant illustrations, a sense of humour and metaphor to create a relatable, enjoyable story that describes the symptoms of childhood depression while also providing hope that things can get better with a little help and support. The story is also a great starting point for explaining depression to all children, especially those who may have a parent or close family member with depression.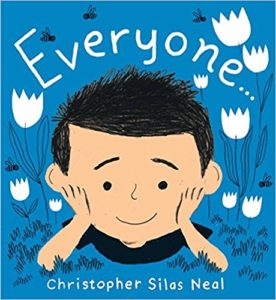 Everyone by Christopher Silas Neal
Christopher Silas Neal invites young readers to explore how we feel what we feel, and how everyone else feels it, too. From the animals in the woods to the neighbors in their homes nearby, everyone has feelings and shares them in this whimsical story. Vivid, childlike art in a limited palette conveys a full spectrum of emotion. Young children easily frustrated by a popped balloon or overjoyed by a sky full of stars will relish this simple exploration of empathy.
Middle Grade Books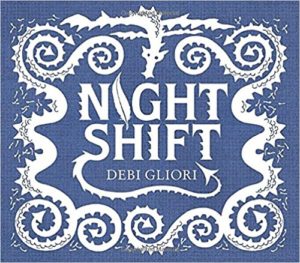 Night Shift by Debi Gliori
Through stunning black and white illustration and deceptively simple text, author and illustrator Debi Gliori provides a fascinating and absorbing portrait of depression and hope in Night Shift, a moving picture book about a young girl haunted by dragons. The young girl battles the dragons using 'night skills': skills that give her both the ability to survive inside her own darkness and the knowledge that nothing—not even long, dark nights filled with monsters—will last forever.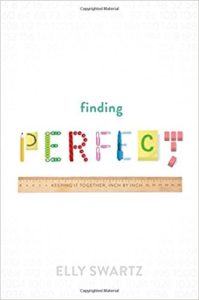 Finding Perfect by Elly Swartz
To twelve-year-old Molly Nathans, perfect is:
―The number four
―The tip of a newly sharpened No. 2 pencil
―A crisp white pad of paper
―Her neatly aligned glass animal figurines
What's not perfect is Molly's mother leaving the family to take a faraway job with the promise to return in one year. Molly knows that promises are sometimes broken, so she hatches a plan to bring her mother home: Win the Lakeville Middle School Poetry Slam Contest. But as time passes, writing and reciting slam poetry become harder. Actually, everything becomes harder as new habits appear, and counting, cleaning, and organizing are not enough to keep Molly's world from spinning out of control. In this fresh-voiced debut novel, one girl learns there is no such thing as perfect.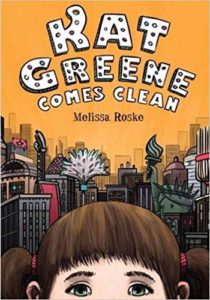 Kat Greene Comes Clean by Melissa Roske
Kat Greene lives in New York City and attends fifth grade in the very progressive Village Humanity School. At the moment she has three major problems—dealing with her boy-crazy best friend, partnering with the overzealous Sam in the class production of Harriet the Spy, and coping with her mother's preoccupation with cleanliness, a symptom of her worsening obsessive-compulsive disorder. With nowhere to turn, Kat reaches out to the free-spirited psychologist, Olympia, at her new-age private school in New York's Greenwich Village. Olympia encourages Kat to be honest. Eventually, Kat realizes that sometimes asking for help is the best way to clean up life's messes.
Stanley Will Probably Be Fine by Sally J. Pla (HarperCollins, February 6, 2018)
Nobody knows comics trivia like Stanley knows comics trivia. It's what he takes comfort in when the world around him gets to be too much. And after he faints during a safety assembly, Stanley takes his love of comics up a level by inventing his own imaginary superhero, named John Lockdown, to help him through. Help is what he needs, because Stanley's entered Trivia Quest—a giant comics-trivia treasure hunt—to prove he can tackle his worries, score VIP passes to Comic Fest, and win back his ex-best friend. Partnered with his fearless new neighbor Liberty, Stanley faces his most epic, overwhelming, challenging day ever. What would John Lockdown do? Stanley's about to find out.
Okay, onto new releases!
Picture Books New Releases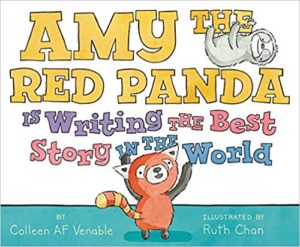 Amy the Panda is Writing the Best Story in the World by Colleen AF Venable, illustrated by Ruth Chan (HarperCollins)
Playdates Rule! by Rob McClurken (Bloomsbury)
Lola's Rules for Friendship by Jenna McCarthy, illustrated by Sara Palacios (HarperCollins)
Who Am I? by Steve Jenkins and Robin Page (HMH Books for Young Readers)
Middle Grade New Releases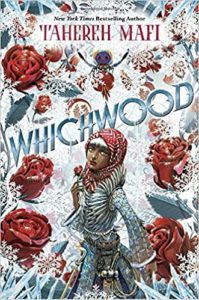 Whichwood by Tahereh Mafi (Dutton Children's Books)
Whistling in the Dark by Shirley Hughes (Candlewick)
Lily's Mountain by Hannah Moderow (HMH Books for Young Readers)
Monster Nanny by Tuutikki Tolonen (HMH Books for Young Readers)
Goldeline by Jimmy Cajoleas (HarperCollins)
Peppermint Cocoa Crushes by Laney Nielson (Sky Pony Press)
Nonfiction New Releases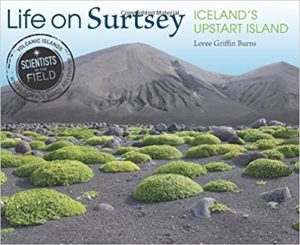 Life on Surtsey: Iceland's Upstart Island by Loree Griffin Burns (HMH Books for Young Readers)
Impact! Asteroids and the Science of Saving the World by Elizabeth Rusch, photos by Karin Anderson (HMH Books for Young Readers)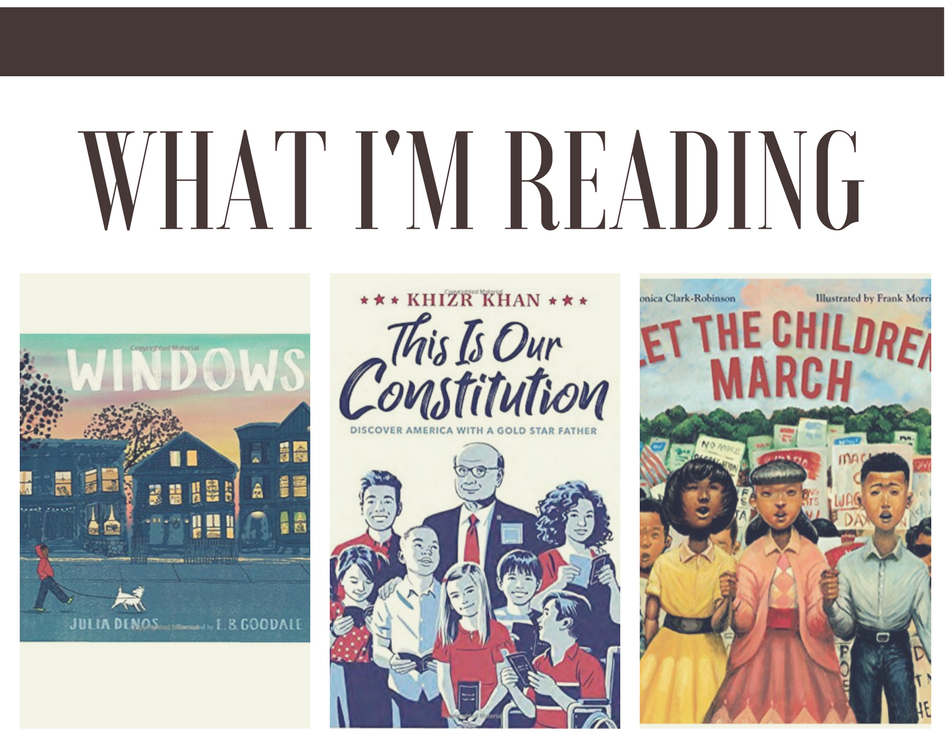 I've been a very happy reader this week! Windows by Julia Denos, illustrated by E.B. Goodale is an amazing new picture book that I've been reading to my kids. Every page begs to be examined and loved. Khizr Khan's new middle grade book, This is Our Constitution, was inspired by his personal experiences living in both Pakistan and the United States and introduces young readers to the history and contents of the Constitution and Bill of Rights. Let the Children March by Monica Clark-Robinson and illustrated by Frank Morrison (HMH Books for Young Readers, 1/2/18) is a visually stunning book about the thousands of African American kids who played a vital role in the civil rights movement in the 1960s.
Around the web…
How Amanda Gorman Became the Nation's First Youth Poet Laureate, via the New York Times
Writing About Addiction for Kids by Kate Messner, via School Library Journal
Have you entered to win the $500 independent bookstore gift certificate giveaway yet? Enter to win using this link (contest open until November 26th)!
That is it for me this week! I'd love to know what you are reading this week! Find me on Twitter at @KarinaYanGlaser, on Instagram at @KarinaIsReadingAndWriting, or email me at karina@bookriot.com.
Until next week,
Karina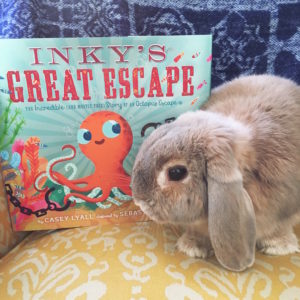 Izzy's book pick of the week: Inky's Great Escape by Casey Lyall, illustrated by Sebastiá Serra.
*If this e-mail was forwarded to you, follow this link to subscribe to "The Kids Are All Right" newsletter and other fabulous Book Riot newsletters for your own customized e-mail delivery. Thank you!*