Hey Kid Lit fans!
Today, let's talk about the National Book Awards. The mission of the National Book Foundation and the National Book Awards is to, "to celebrate the best of American literature, to expand its audience, and to enhance the cultural value of great writing in America." Every September, the National Book Awards long list of ten titles are announced in the categories of Young People's Literature, Poetry, Non-Fiction, and Fiction. This list is narrowed to five finalists, and the winner is announced at a swanky banquet in Manhattan. This year, the National Book Awards Benefit and Ceremony will be on November 15th.
---
Sponsored by Click'd by Tamara Ireland Stone
Allie Navarro can't wait to show her best friends the app she built at CodeGirls summer camp. Click'd pairs users based on common interests and sends them on a fun (and occasionally rule-breaking) scavenger hunt to find each other. And it's a hit.
Watching her app go viral is amazing. But when Allie discovers a glitch that threatens to expose everyone's secrets, she has to figure out how to make things right, even if that means sharing the computer lab with her archenemy Nathan. Can Allie fix her app, stop it from doing any more damage, and win back the friends it hurt—all before she steps on stage to present Click'd to the judges?
---
For the Young People's Literature category, books are chosen from both middle grade and young adult, in both fiction and non-fiction. For 2016, six of the ten titles in the longlist were middle grade: When the Sea Turned to Silver by Grace Lin, Ghost by Jason Reynolds, Raymie Nightingale by Kate DiCamillo, Booked by Kwame Alexander, Pax by Sara Pennypacker and illustrated by Jon Klassen, and Sachiko: A Nagasaki Bomb Survivor's Story by Caren Stelson.
This year, there are two middle grade titles: Clayton Byrd Goes Underground by Rita Garcia-Williams and Orphan Island by Laurel Snyder.
First of all, I have to say that I loved both of these books. In Clayton Byrd Goes Underground, Clayton and his grandfather Cool Papa Byrd love playing the blues. Clayton cannot wait to join the Bluesmen, which his grandfather says he can do once he has a blues song of his own. But when his grandfather dies, Clayton finds that his mother's anger over Cool Papa Byrd's abandonment when she was a child lies very deep. She starts selling off all of his jazz possessions, instruments and memorabilia that Clayton wanted to keep for himself. Clayton decides to run away from home, hoping he can find the Bluesmen and join them on the road. This book was beautiful, filled with very honest, relatable emotions. It made me think about how past family hurts run deep, and the difficulties of growing up and desiring independence in a world where your parents call the shots. Check out Meg Medina's New York Times review of this book; it's worth reading.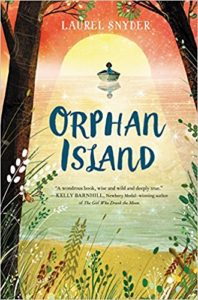 Now onto Orphan Island – this book has gotten so much buzz, and I'm not surprised because it's definitely not like anything I've ever read. On the island, everything is perfect. It is beautiful and predictable, and part of the predictability comes with an annual tradition: a boat arrives with a new child for the island, and the oldest child must leave. The nine children on the island are the only inhabitants, and the island provides all they need. The story begins with the annual Changing: a boat arrives with a little girl named Ess, and Jinny's best friend Deen leaves. Now the oldest, Jinny is in charge of Ess and spends the year teaching her about the island while also thinking about her own Changing day and what lies ahead. There are so many interpretations of this book, and readers have had so many questions! After reading it, I suggest you check out this interview with Laurel Snyder on the Books Between podcast. Laurel talks about her writing process and answers some of the questions you might have had.
The finalists will be announced on October 4th, and I'll be rooting for both of these books to make it! Want to know more about these awards? Read this.
New Releases!
SO MANY GOOD ONES!!! Two of the biggest, buzziest books of the fall season are coming out this Tuesday!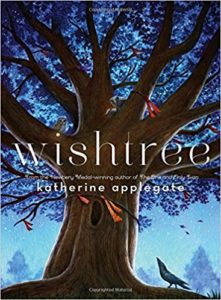 Wishtree (Feiwel & Friends), by Newbery Award winning author Katherine Applegate, is written from a very unique perspective: Red is an oak tree who is many rings old. He is the neighborhood "wish tree" where every year people gather to write their wishes on pieces of fabric and tie them to his branches. When a new family moves into the neighborhood, not everyone is so pleased. This is a story of love and compassion, empathy and forgiveness. It's a book that reminds of the important role we all have in making this world a better place for everyone. For more about this book, read this gorgeous post by Katherine Applegate on the Nerdy Book Club website.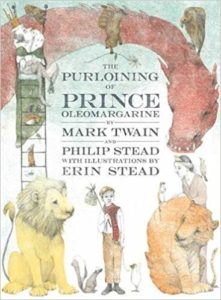 The Purloining of Prince Oleomargarine (Random House Children's Books), written by Mark Twain and Philip Stead and illustrated by Erin Stead, is a brilliant piece of art. Here is the synopsis: "In a hotel in Paris one evening in the 1880s, Mark Twain sat with his young daughters, who begged their father for a story. Choosing a picture from a magazine to get started, Twain began telling them the tale of Johnny, a poor boy in possession of some magical seeds, who finds himself on a quest to rescue a stolen prince. Later, Twain jotted down some rough notes about the story, but the tale was left unfinished…until now… Philip and Erin Stead have completed the text and illustrated the book, framing the narrative as a story 'told to me by my friend, Mr. Mark Twain.'" What I loved most about this book was the leisurely way it was laid out. At 160 pages, the Steads had the luxury of white space, to do spreads with only one small chicken in the lower right hand corner, to draw portraits and create gorgeous lettering. This book is a treasure, a perfect gift to give all the kids in your life.
Other releases I loved are coming out this Tuesday…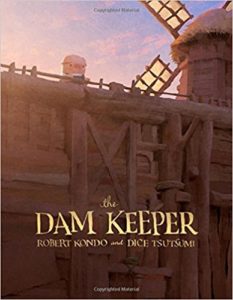 The Dam Keeper by Robert Kondo and Dice Tsutsumi (First Second)
Skeleton Tree by Kim Ventrella (Scholastic)
Frazzled #2: Ordinary Mishaps and Inevitable Catastrophes by Booki Vivat (HarperCollins)
The Wonderling by Mira Bartók (Candlewick)
I'm Just No Good At Rhyming and Other Nonsense for Mischievous Kids and Immature Grown-Ups by Chris Harris, illustrated by Lane Smith (Little, Brown)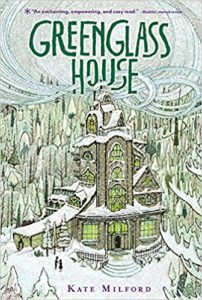 Ebook Deals!
Greenglass House by Kate Milford is $2.99 (The sequel, Ghosts of Greenglass House, will be out on October 3rd!)
Storybound by Marissa Burt is $1.99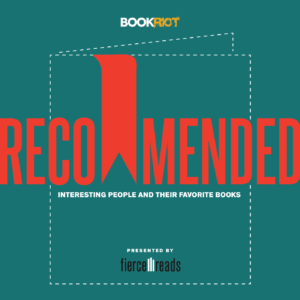 Before I leave you, I wanted to let you know about a new Book Riot Podcast called Recommended, in which authors talk about books that matter to them. The second episode has authors Celeste Ng and Tara Clancy pitching their favorite book (which would make an excellent book club pick)! Go find out what it is.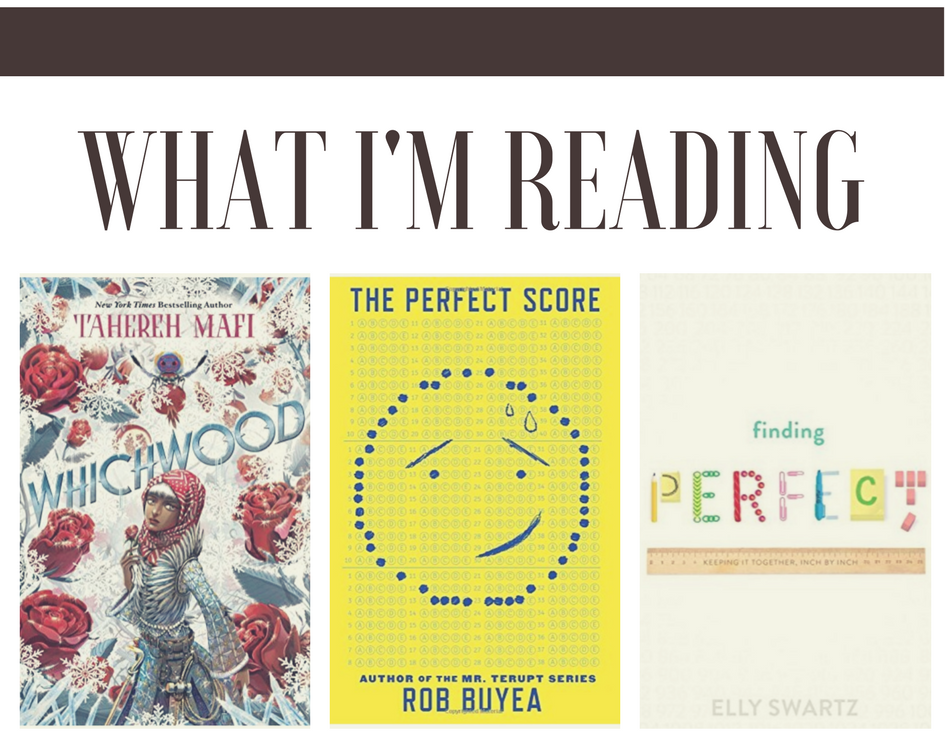 This week I'm reading Whichwood by Tahereh Mafi (Dutton Books for Young Readers, November 14), The Perfect Score by Rob Buyea (Delacorte Books for Young Readers, October 3), and Finding Perfect by Elly Schwartz. I'd love to know what you are reading this week! Find me on Twitter at @KarinaYanGlaser, on Instagram at @KarinaIsReadingAndWriting, or email me at karina@bookriot.com.
Until next time,
Karina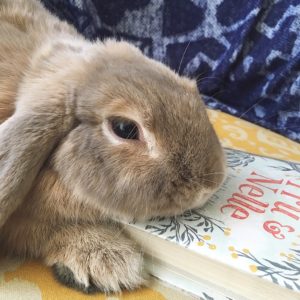 Did you know there will be a sequel to Tru and Nelle? Izzy is very excited about it! Tru and Nelle: A Christmas Tale comes out on October 24th!

*If this e-mail was forwarded to you, follow this link to subscribe to "The Kids Are All Right" newsletter and other fabulous Book Riot newsletters for your own customized e-mail delivery. Thank you!*
SaveSave
SaveSave
SaveSave
SaveSave
SaveSave