Hi fellow mystery fans! We're two days away from the official start of fall but I'm already watching Halloween movies and decorating with ghosts. Take that, official days!
---
Sponsored by Trell by Dick Lehr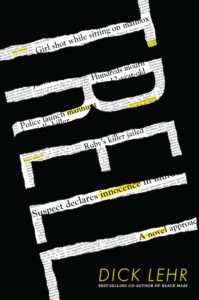 On a hot summer night in the late 1980s, in the Boston neighborhood of Roxbury, a twelve-year-old African-American girl was sitting on a mailbox talking with her friends when she became the innocent victim of gang-related gunfire. Amid public outcry, an immediate manhunt was on to catch the murderer, and a young African-American man was quickly apprehended, charged, and — wrongly — convicted of the crime. Dick Lehr, a former reporter for the Boston Globe's famous Spotlight Team who investigated this case for the newspaper, now turns the story into Trell, a page-turning novel about the daughter of an imprisoned man who persuades a reporter and a lawyer to help her prove her father's innocence.
---
A Great Series Set in Ghana:
Death by His Grace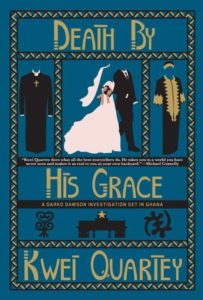 (Darko Dawson #5) by Kwei Quartey: While you can technically jump into the series here and not feel lost, there is something–which I can't reveal because mystery!–that happens which makes me advise that you read the entire series in order. With that said, I love novels that are set outside of the U.S., especially in countries we don't usually get many books from. Add in a mystery, and make it a series and I'm so happy! This time around, Chief Inspector Darko Dawson of the Ghanaian federal police is looking into the murder of Katherine Yeboah, a woman having marital problems because of infertility. As Dawson tries to solve the case you also get to see glimpses into his private life of him caring for an ill father, and raising two boys with his wife. A good pick for anyone looking for a mystery series to binge and also a good choice for audiobook listeners.
For Your Ears:
If like me you love listening to short-ish podcasts while getting-things-done and love hearing interesting people talk about books they love, you may get as excited as I am for Book Riot's new podcast Recommended!
Rincey and Katie talk Stephen King and recent releases on Read or Dead!
A Little Q&A: Lamar Giles (I give authors I'm excited about 5 questions and let them answer any three they'd like.)
Fake ID was one of the first audiobooks I listened to, which helped me not only fall in love with listening to audiobooks but also want to read more from Giles. His characters are teens (generally over their heads) who are always realistic and intriguing. Not to play favorites, but if I had to it would be Nikki Tate from Overturned. She is pretty much running her family's casino, playing in illegal games, trying to get things ready for college, and getting to know her father again now that he's been exonerated. It's enough to overwhelm anyone, but Nikki always has a plan, and a stubborn head on her shoulders, which is why I loved watching her navigate her life.
And here's Lamar Giles: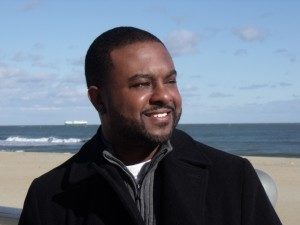 If you were forced to live the rest of your life as one of your characters who would it be?
It would definitely be Nikki Tate from OVERTURNED. She's a pro level card player, and world class problem solver. Plus, unlike her, I think I could enjoy living in a Las Vegas casino, if only for the room service! I wouldn't be a fan of the murder-y stuff. But, you know, you take the good with the bad.
If you adapted a well-known book into a Clue mystery what would be the solve?

IT: Pennywise, with all the things you've ever feared, in the sewer.
If you were to blurb your most recent/upcoming book (à la James Patterson):
If I blurbed myself, I think I'd go the hypnotic suggestion route: "This book will make you want to tag @Oprah on Twitter!" ~ Lamar Giles
Thanks Lamar! And because it can't be said enough I love Nikki Tate!

Lots of Links:
What I'm watching next: Author Harlan Coben's first original TV series The Five (set and originally aired in the U.K.) is now streaming on Netflix for U.S. and Canadian members. When a missing child's DNA shows up in a recent murder scene four friends reunite.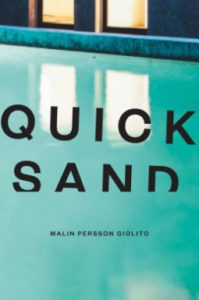 Netflix has ordered its first Swedish original thriller: Quicksand. Based on the bestselling novel by Malin Persson Giolito.
"The city's medical examiner has been a pioneer in analyzing complex DNA samples. But two methods were recently discontinued, raising questions about thousands of cases." via The New York Times
For true crime fans: Soledad O'Brien and Ice-T will explore the deaths of Biggie Smalls and Tupac Shakur in a special airing Sept 24th on Fox.
Based on James Ellroy's noir classic, L.A. Confidential is in development at CBS.
According to Max Read at Vulture this is The Best Way to read John Smiley Books.
The sequel film to The Girl with the Dragon Tattoo's U.S. adaptation, The Girl in the Spider's Web, has officially cast it's Lisbeth Salander: Claire Foy.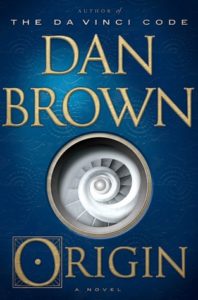 You can read an excerpt from Dan Brown's upcoming novel Origin (Robert Langdon #5).
If you're patiently–or not so patiently–waiting for the 4th book in the Cormoran Strike series J.K. Rowling is currently writing it.
Interesting Case of Girlfriend Murdering Her Girlfriend in 1892: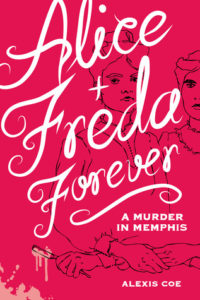 Alice + Freda Forever: A Murder in Memphis by Alexis Coe, Sally Klann (Illustrations): I kind of prefer true crime that takes a look at old crimes like this because they don't feel sensationalized and they have an added historical element. In this case, it also has the added bonus of line drawing illustrations and the lovers' letters (although the letters were not easy to read on a Paperwhite-style ereader). If the crime had taken place today, it would be viewed most likely as a jealous and obsessed woman who murdered her fiancee´ when she broke things off–or honestly, probably wouldn't have happened– but being that it happened in Tennessee in 1892 when the term lesbian wasn't even in use, there are a lot of things at play. Women's behavior at the time (including girls practicing relationships for men amongst themselves) along with the look at journalist, court proceedings, racism, homophobia, and "insanity" made this a really interesting read.
More Kindle Deals!
The Queen of the Night by Alexander Chee is $2.99 (Literary Mystery)
Vertigo by Pierre Boileau, Thomas Narcejac, Geoffrey Sainsbury (Translator) is $1.99
Browse all the books recommended in Unusual Suspects previous newsletters on this shelf. And if you like to put a pin in things here's an Unusual Suspects board.
Until next time, keep investigating! And in the meantime come talk books with me on Twitter and Litsy–you can find me under Jamie Canaves.