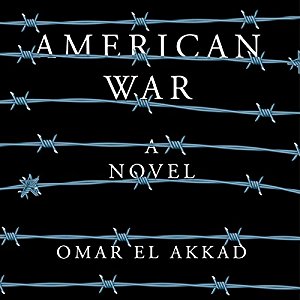 Happy Thursday, audiobook minions! I just started listening to American War by Omar El Akkad, a buzzy new book about a civil war that erupts in the US on the heels of an energy crisis in 2074. I'm also wrapping up The Animators by Kayla Rae Whitaker, about two cartoonists who meet in art school and must navigate the fiery terrain of their years-long creative friendship. They're narrated by Dion Graham and Alex McKenna, respectively — two of my favorites — so you could say I've had a pretty great week in audiobooks. And we have tons more audiobook goodness to get to this week, so hang onto your hat!
---
Welcome Home to Booknerdlandia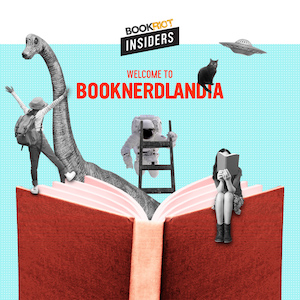 We are so excited to announce Book Riot's brand new subscription program, Insiders! Look up new releases in our shiny New Release Index, listen to our Read Harder podcast just for subscribers, get a look behind-the-scenes, and more, starting at $3/month. Check out the Insiders site for full details and to sign up.
---
A Summer of Free Audiobooks for Teens: SYNC Returns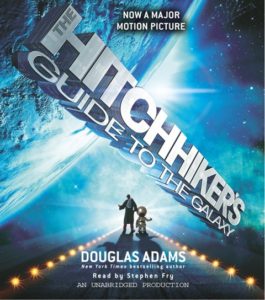 Only 7 days until the return of SYNC, y'all!!! Starting April 27, teens 13+ can once again download 2 free audiobooks per week for 15 weeks of summer. SYNC keeps getting better and better, and I love their mission to introduce the listening experience to teens who are working on Required Reading. (But these audiobooks are so good I'd listen even when not required.) This year's lineup of free audiobooks includes Shadowshaper by Daniel José Older, The Witches by Stacy Schiff, Stephen Fry's performance of The Hitchhiker's Guide to the Galaxy by Douglas Adams, and many more. See the full list and find download instructions at audiobooksync.com.
David Duchovny and Gillian Anderson Return In New X-Files Audiobook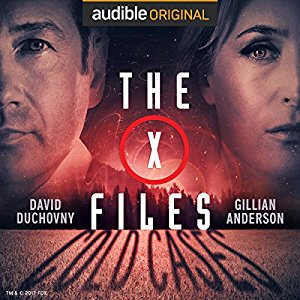 Amanda Kay Oaks writes, "X-Files fans, get your muppet arms ready: you're getting a new audiobook!" The best part? David Duchovny and Gillian Anderson are returning to voice Mulder (!!) and Scully (!!!!!). The X-Files: Cold Cases will answer questions about Mulder and Scully's reappearance, and also promises encores from "friends and foes of the agency long thought gone." Find more details — including how to get your hands on the July 18 release — at Book Riot.
Every Audiobook Is 50% Off At Audible Thru April 24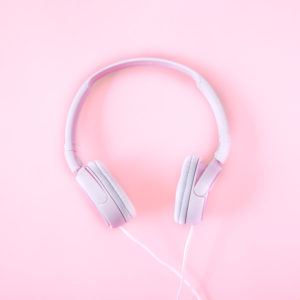 It's that time again… Audible is having a 50% off spring sale. Every single audiobook on the site is on sale thru this Monday April 24. In other words, this is pretty epic, and I'm so sorry for the shopping spree I just enabled. The sale is open to Audible members only, so this might be the right time if you've been thinking about renewing a lapsed membership.
Watch Kirby Heyborne and Jorjeana Marie Bake Cookies for Audiobooks
I giggle every time I watch this cute video of one of my favorite narrators, Kirby Heyborne, giving an encore performance of his role as Nick from Gone Girl while baking cookies with fellow narrator Jorjeana Marie. (It also makes me hungry for chocolate chip cookie dough.) Treat yourself to this short video that shows how any time can be reading time: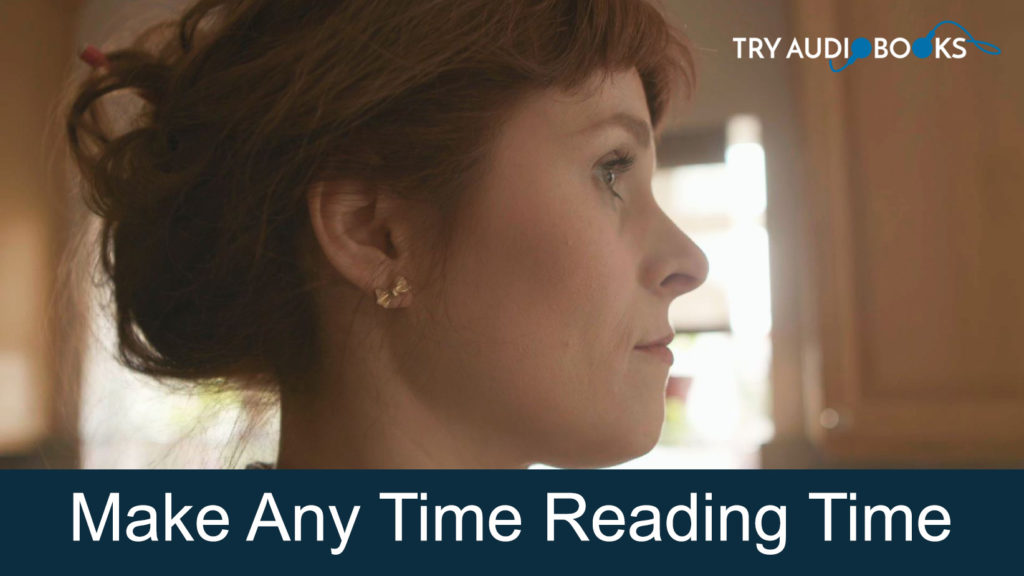 Odds & Ends:
I adored this glimpse into the making of an audiobook that's inspired by a true outer space love story, via See You On The Bookshelf
How audiobooks helped a chronic procrastinator overcome a lifelong struggle with getting motivated, via Book Riot
A book lover on going blind and falling in love with a whole new world through audiobooks, via Audible Range
An author's accidental journey to becoming an audiobook convert, via Signature
Hear a clip from the Hamilton-inspired Alex & Eliza by Melissa de la Cruz, via Hypable
8 reasons Millennials are choosing audiobooks, via Inc.
Smalls out! Thanks for going on this audiobook adventure with me. If you want to stay in touch and swap audiobook recommendations before the next Audiobooks! Newsletter, you can find me on Twitter at Rach_Smalls or on Instagram at LadybitsKnits.
High five,
Rachel Smalter Hall