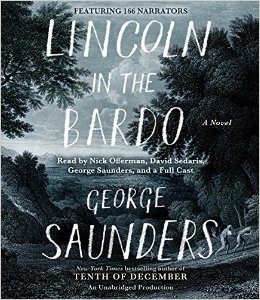 Howdy, audiobook friends. Pinch me, because I think I might be a ghost stuck in the bardo… I'm still recovering from talking to George Saunders about the making of his 166-voice celebrity studded audiobook, Lincoln in the Bardo (!!!). I loved this funny, spine-tingly listen more than I can say, and am so excited that George Saunders and executive producer Kelly Gildea kindly gave Book Riot this behind-the-scenes look at the making of this special audiobook. Enjoy!
Twin Peaks Fans: You Need This Audiobook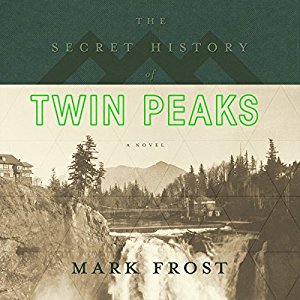 Hunker down with a slice of pie and a coffee percolator, because there's a new Twin Peaks audiobook you need to check out. Book Riot contributor Leila Roy talks about why she needed — NEEDED! — The Secret History of Twin Peaks in both print AND audio, which has Twin Peaks stars Kyle MacLachlan, Russ Tamblyn, Michael Horse, and David Patrick Kelly on its roster of narrators. Read on for Twin Peaks-related swooning and heart eyes (plus a clip from the audiobook).
The Underground Railroad Is Available On Audio For Free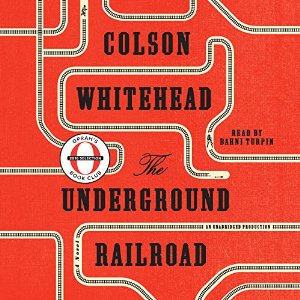 This is not a drill. Repeat, this is not a drill! For a limited time, you can listen to The Underground Railroad for free from BBC Radio's website. Book Riot contributor Nicole Froio writes, "Colson Whitehead's gut-wrenching, award-winning novel tells the story of Cora, a slave on a cotton plantation in Georgia, by mixing brutal depictions of suffering and oppression with a sci-fi-esque re-imagined and fully functioning underground railroad."
This original audio production is different from the audiobook version US listeners might already know. Read by The Wire's Clarke Peters, it's been adapted for radio in 10 mini episodes that are streaming for free thru March 22. Get listening!
Six Weeks of Free Audiobooks from Penguin Random House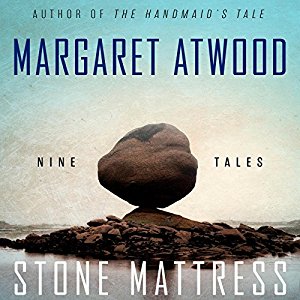 Here's another cool freebie: Season of Stories is back, this time with a collection of short daily listens from exciting authors like Yaa Gyasi, Margaret Atwood, Jhumpa Lahiri, Adam Johnson, and more. The idea is to start each week with a new story, and follow along until that story ends on Friday. Six weeks, six free stories from Penguin Random House. I dig it.
That's a wrap on audiobook goodies for the week. Thanks for hanging out to chat audiobooks! If you want to stay in touch and swap recommendations before the next Audiobooks! Newsletter, you can find me on Twitter at Rach_Smalls or on Instagram at LadybitsKnits.
High five,
Rachel