Welcome to In The Club, a newsletter of resources to keep your book group well-met, well-read, and well-fed.
I am in a very fall kind of reading mood and will be recommending books accordingly. What the season means to each of us differs, so I've tried to include different kinds of books that a wide variety of fall-mood readers would like. Below, I've got a witchy romance, a contemporary romance, a newly released cozy foodie mystery, and a gorgeously illustrated graphic novel that's all about feels.
But before we get to them, Book Riot's editorial team is writing for casual and power readers alike over at The Deep Dive! During the month of September, all new free subscribers will be entered to win Parable of the Sower by Octavia Butler, plus 5 mystery books from The Deep Dive. To enter, simply start a free subscription to The Deep Dive. No payment method required!
Nibbles and Sips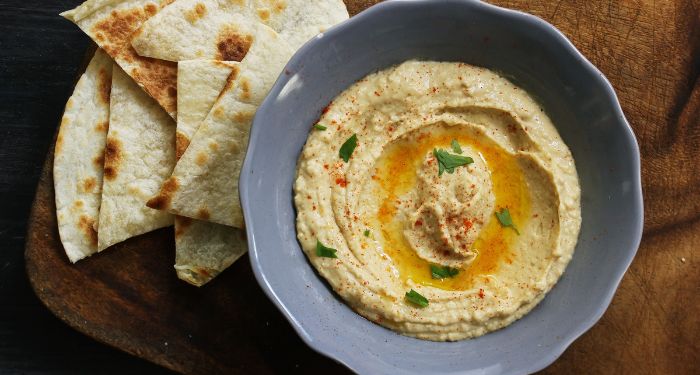 It's been a minute since I've had fresh hummus, which I think is worlds apart from store-bought. It's surprisingly simple to make for it to be so good, and I love the aesthetics of this YouTuber (though I'm using a food processor rather than a mortar and pestle).
What you'll need:
-2 cups chickpeas
-1/4 cup lemon juice
-1/2 cup tahini
-1/2 tsp cumin
-salt
-iced water
-2 tbsp olive oil
Mix everything together.
-Optional if you want meat: ground beef, garlic, pepper paste, tomato paste, black pepper, paprika. Instructions are within the video description.
You can make the tortilla chips from scratch or just get them store-bought like me!
---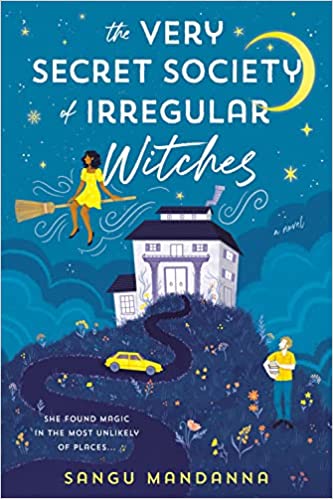 Witches are few and far between in the UK, which is why Mika Moon and her group of witches meet only so often — safety is priority, and too many witches in one place tend to draw attention. Even though Mika is used to the loneliness, a big part of her rejects it, and she posts videos on a YouTube-like site where she shares magic tips, pretending to be a witch. But someone sees her for what she really is and invites her to a house out in the middle of nowhere to tutor three young witches into their magic. Somehow, she agrees and finds with the inhabitants of the house — especially a grumpy librarian — a family like none she's ever experienced. But the transition from being a loner orphan witch to a loved one isn't easy, and she'll have to make some changes to adjust.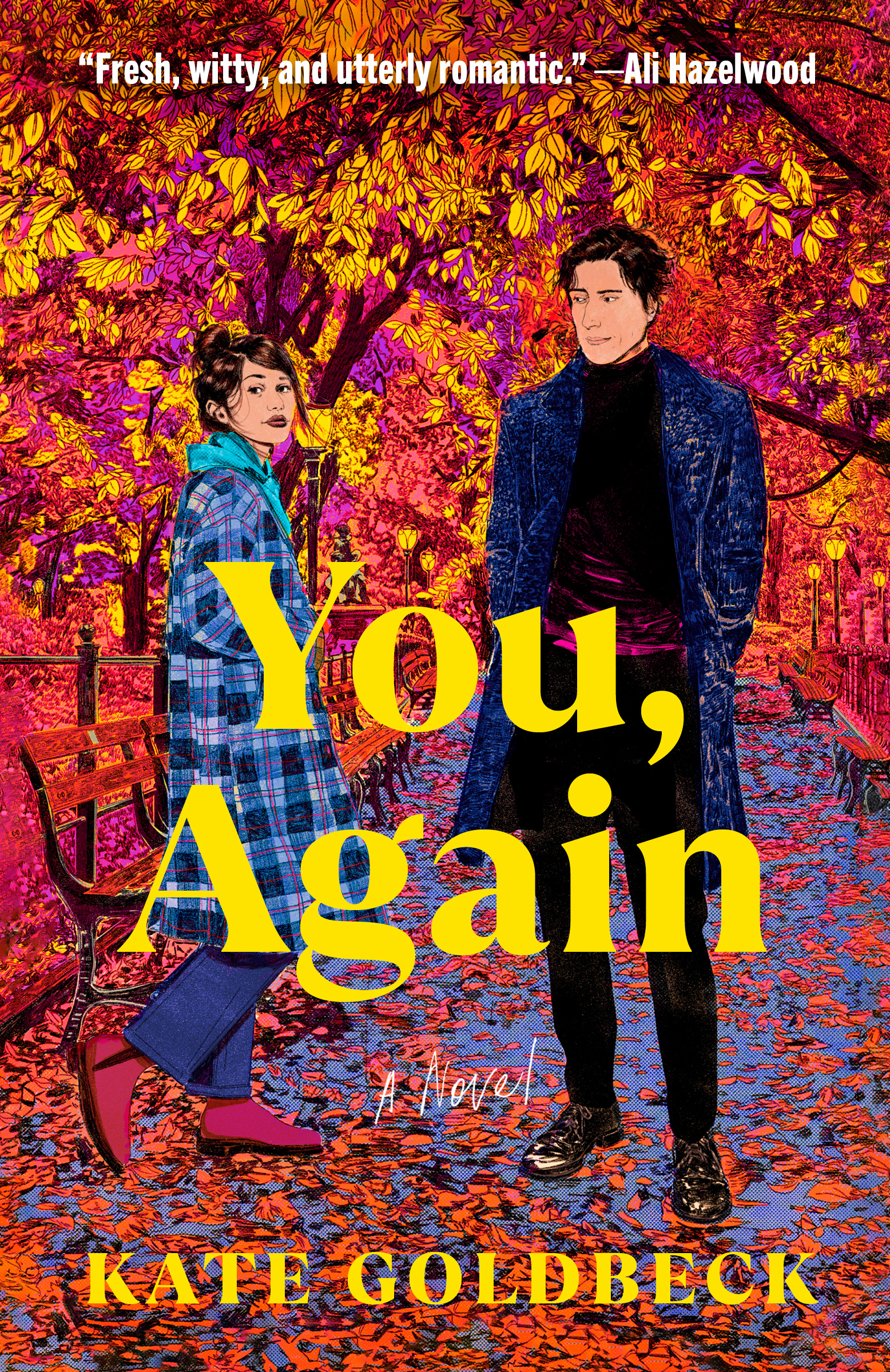 If I'm being honest with y'all, a big part of the reason I chose to include this one is the cover. It's gorgeous! So fall. But also, since this is a romance, it'll have that happily ever after, which I associate with coziness. Here, Ari and Josh meet and instantly dislike each other. They're also both sleeping with the same woman. After some years pass, and they fully expect to never see each other again, a chance meeting sends them back into each other's lives, this time a little worse for wear. They're both recovering from breakups and find comfort in each other. This leads to a friends-with-benefits situationship, which eventually leads to you-know-what.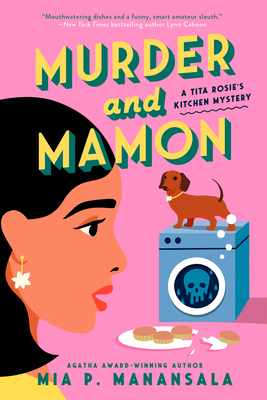 I like a cozy, foodie mystery any season, but I feel like they really lend themselves to fall. In this fourth entry into the Tita Rosie's Kitchen Mystery series, Lila Macapagal's godmothers open a new laundromat. But when the body of one of their nieces visiting from the Philippines is found in the building next to a message painted on the floor, Lila will have to air out their dirty laundry (ha) to find out who did it. This is another book with the same endearing characters and delectable food descriptions that fans of the series have come to love.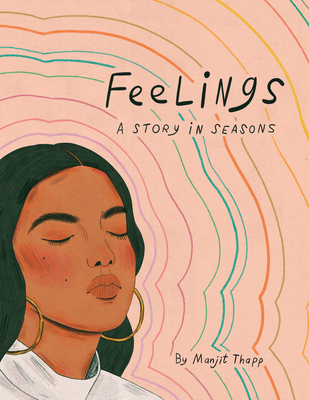 So I actually first picked this one up in the summer and felt it really fit the season. And now I feel like I can say the same about it for fall. This is probably because it follows a young woman — who is modeled somewhat after the author — as she grapples with all her feelings through the seasons. While it handles some potentially heavy topics like mental health, I feel it has a quietly contemplative quality to it that lends itself to autumn. Also, the artwork and color palette are so pretty.
*Book Club Discussion: If you feel comfortable, you can discuss how the artwork made you feel and if it accurately represented the feelings mentioned. Also, what emotions did reading the book evoke overall?
Book Riot has podcasts to keep your ears listening for days! Check them out and subscribe.
Suggestion Section
Book Club:
More To Read
10 Incredible Character Arcs in Fantasy Series
13 Book Clubs New September 2023 Picks, From Reese's Book Club To Mocha Girls Read
The 2023 National Book Awards Longlists Have Been Announced
Middle Schoolers Can't Borrow Fahrenheit 451, Any YA Books, Without Parental Permission in Dripping Springs ISD
---
I hope this newsletter found you well, and as always, thanks for hanging out! If you have any comments or just want to connect, send an email to erica@riotnewmedia.com or holla at me on Twitter @erica_eze_. You can also catch me talking more mess in the new In Reading Color newsletter as well as chattin' with my new co-host Tirzah Price on the Hey YA podcast.
Until next time,
Erica