Welcome to In The Club, a newsletter of resources to keep your book group well-met, well-read, and well-fed.
With so many great new releases coming out, as is typical with the season, and Latine Heritage Month starting on September 15th, I thought to highlight some recently released books by Latine authors. The books I mention below look at the devastating effects of corporate greed on a family, one woman's haunting by a figure in Mexican folklore, a London romance in the 19th century, and more.
But before we get to the Club, Book Riot's editorial team is writing for casual and power readers alike over at The Deep Dive! During the month of September, all new free subscribers will be entered to win Parable of the Sower by Octavia Butler, plus 5 mystery books from The Deep Dive. To enter, simply start a free subscription to The Deep Dive. No payment method required!
Nibbles and Sips
I recently discovered Ms. Shi on YouTube, and I have to say that she makes some seemingly complicated recipes seem more accessible. This is one of those recipes. There are plenty of steps to making these crème brûlée donuts, but each step is fairly simple (depending on your ability and experience, of course) and the ingredients are what many bakers already have in their pantry and fridge: milk, eggs, flour, cornstarch, yeast, butter, sugar, cooking oil, and salt. Seriously, I barely bake and already have most of that. For a full list of ingredients and written instructions, you can visit Ms. Shi's page.
---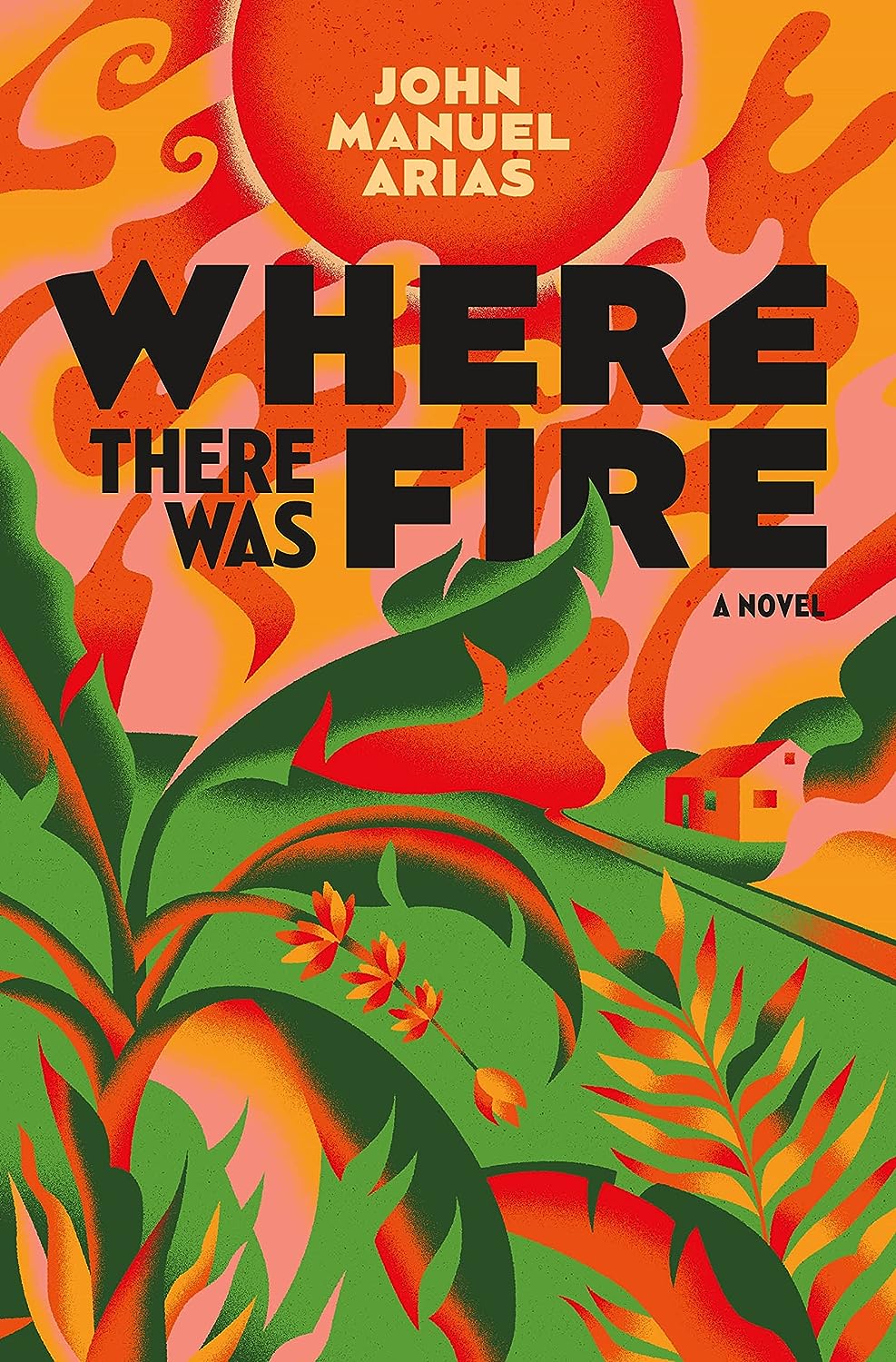 In this lyrical debut, readers try to piece together the remnants of a family torn asunder by the imperialist-driven corporate greed of an American banana plantation. It's 1968 in Costa Rica when a devastating fire takes hold of the American Fruit Company's most valuable banana plantation, killing many and destroying evidence of its wrongdoing. Lyra's father, José María, seems to be among those who perished. Twenty-seven years later, Lyra and her family have left Costa Rica and are in shambles — she's estranged from her mother and is raising her nephew after his mother died by suicide. An encounter with someone who used to work at the American Fruit Company sets Lyra on a course that travels through different times and puts her up against different spirits as she tries to suss out the truth of what happened that day at the plantation.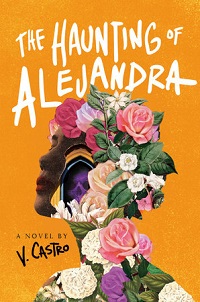 *Beautiful cover alert!* Here, we follow Alejandra, who wears her usual roles of mother, wife, and adopted daughter, even as she slips into a familiar darkness. The same darkness that she learns plagued her biological mother. And her mother's mother. Once she starts learning more about her biological family, she finds out that the women in her family were tied together through the years by tragedy, specifically tragedy brought on by the Mexican mythological La Llorona, or the weeping woman. The murderous apparition wants to cover Alejandra's life in despair, but she, like the women before her, is not so easily conquered.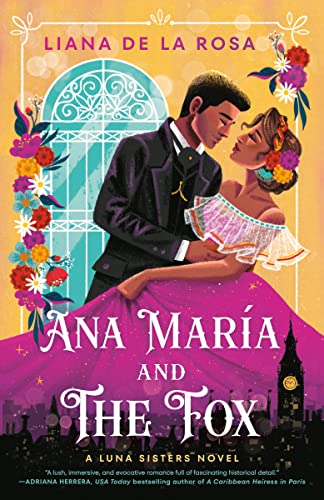 When the French invade Mexico in 1862, Ana María Luna Valdés and her sisters get sent to London for their protection. While they are originally meant to lay low, their uncle convinces them to socialize in high society, with the hopes that the neutral Queen will become sympathetic to their plight. While there, Ana María meets the stoic Gideon Fox, who has worked hard all his life to achieve his current status as a member of Parliament. Fox is on the brink of permanently abolishing slavery — and its loopholes — as he begins to (reluctantly) fall for Ana María. But the two know that their social statuses are precarious in Victorian England — hers as a foreigner, and his as the descendant of a formally enslaved woman. This is an interesting break from the usual historical romance setup.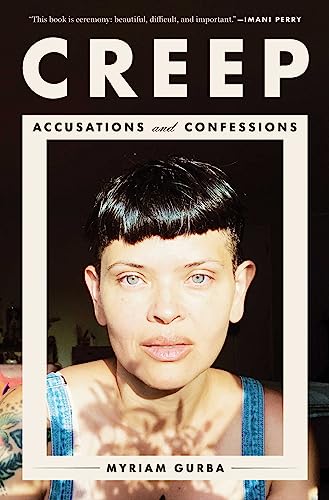 With this collection of essays, Gurba is snatching edges. She looks in depth at creeps — the actions and people who we actively label as "creeps," as well as things that we maybe should. Instead of looking just at the more offensive, overt actions, Gurba also looks with nuance at things that are taken less seriously, but are on the same spectrum. People who commit sexual assault and get away with murder are creeps, but so is the society that lets them. But Gurba also makes this collection personal, weaving in pieces of her own story throughout, including her experiences with sexual assault. She even reckons with sources of inspiration and how they've missed the mark (specifically Joan Didion and how little she's had to say on Indigenous populations as a California writer).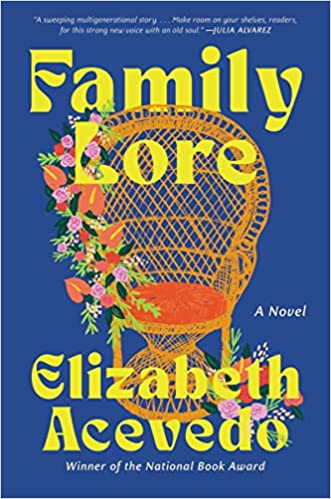 Acevedo is the National Book Award-winning author of The Poet X, With the Fire on High, and more, and Family Lore is her adult debut. In it, Flor Marte has a gift that lets her predict when someone will die. It's because of this gift that, when Flor tells her family she wants to have a living wake for herself, they're worried. Has she seen her own death? Someone else's? She keeps her sisters Matilde, Pastor, and Camila in the dark. Meanwhile, in the three days leading up to the wake, we learn of the rich inner lives of the Marte women — Matilde's marriage issues, Pastora's drive, and Camila's need to stand out. We even learn of their cousins, Yadi and Ona, one of whom is being reunited with their love, who's been imprisoned since they were young, and another who is struggling with the decision of having a child.
Book Riot has podcasts to keep your ears listening for days! Check them out and subscribe.
Suggestion Section
---
I hope this newsletter found you well, and as always, thanks for hanging out! If you have any comments or just want to connect, send an email to erica@riotnewmedia.com or holla at me on Twitter @erica_eze_. You can also catch me talking more mess in the new In Reading Color newsletter as well as chattin' with my new co-host Tirzah Price on the Hey YA podcast.
Until next time,
Erica