Oooh, it's a Monday Book Radar hot off the presses.
How are we doing, Book Friends? I spent this weekend figuring out my finances and student loans and things because that's coming back soon. Not to be a bummer. But…yeah, it's a bummer! Sorry everyone! It's the struggle of our generation. On a more positive note, I will now be taking over the Fright Stuff newsletter, so if you like horror, join me over there. But for now, we're here, so let's do this.
Book Deals and Reveals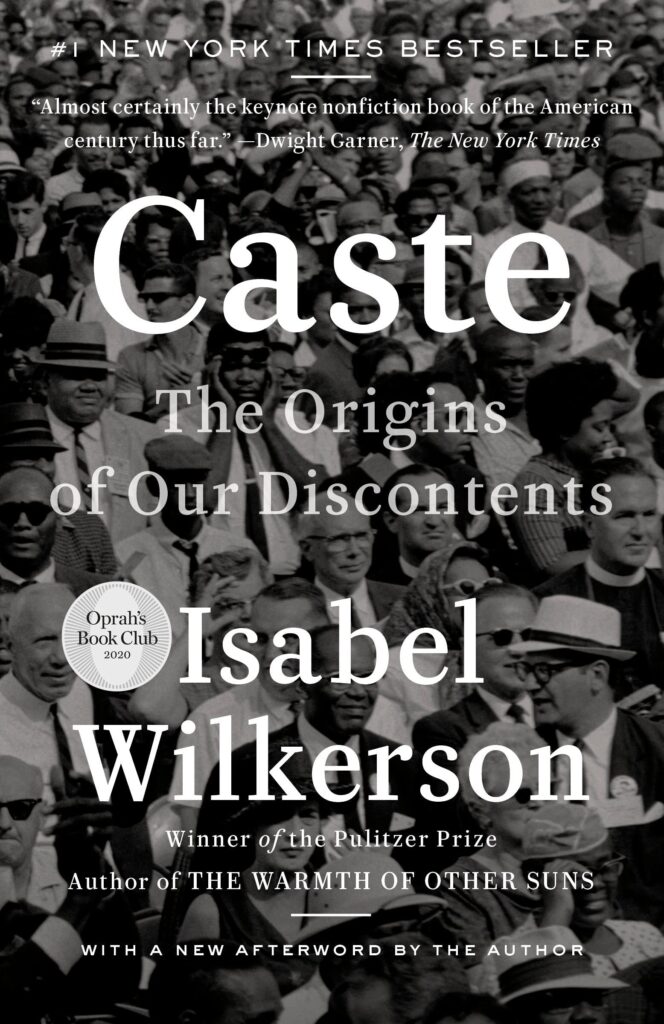 You might have known Isabel Wilkerson's Caste was being adapted into a film. Now here's the teaser trailer. The film, written and directed by Ava DuVernay and starring Aunjanue Ellis-Taylor, is coming soon to theaters.
R.L. Stine's iconic Goosebumps series is being adapted for the small screen on Disney+. Goosebumps will premiere on Friday, the 13th of October, and here's the teaser trailer.
Olivia Dade has a new book! Check out the cover for At First Spite, out from HarperCollins in February 2024.
And here's the cover reveal of Emma Lord's first adult rom-com, The Break-Up Pact, hitting shelves on August 13, 2024.
Omar Epps has shared an excerpt of his upcoming dystopian novel with Entertainment Weekly. The second book in his two-part dystopian YA series, Nubia: the Reckoning, will be out on September 26.
Here's another must-read dystopian novel hitting shelves soon! Check out the cover for Baby X, a dystopian sci-fi thriller perfect for fans of Black Mirror. It's written by Kira Peikoff, and it's out in March, 2024.
Do authors actually like the books they blurb? Or do they even read them? Esquire investigates the "favor economy" of book blurbs.
Sarah Holland-Batt'sThe Jaguar, a poetry collection about the death of her father, has won the $25,000 top prize at the Queensland literary awards.
Through a unique project involving national parks, Poet Laureate Ada Limón is working on a poetry project to better connect us with our natural environment.
The idea of a millennial genre has been floating around for a while and seems to be here to stay. But what is it, and who does it cater to?
Book Riot has podcasts to keep your ears listening for days! Check them out and subscribe.
Book Riot Recommends
Hi, welcome to everyone's favorite segment of Book Radar called Book Riot Recommends. This is where I'll talk to you about all the books I'm reading, the books I'm loving, and the books I can't wait to read and love in the near future. I think you're going to love them too!
Can't Wait for This One!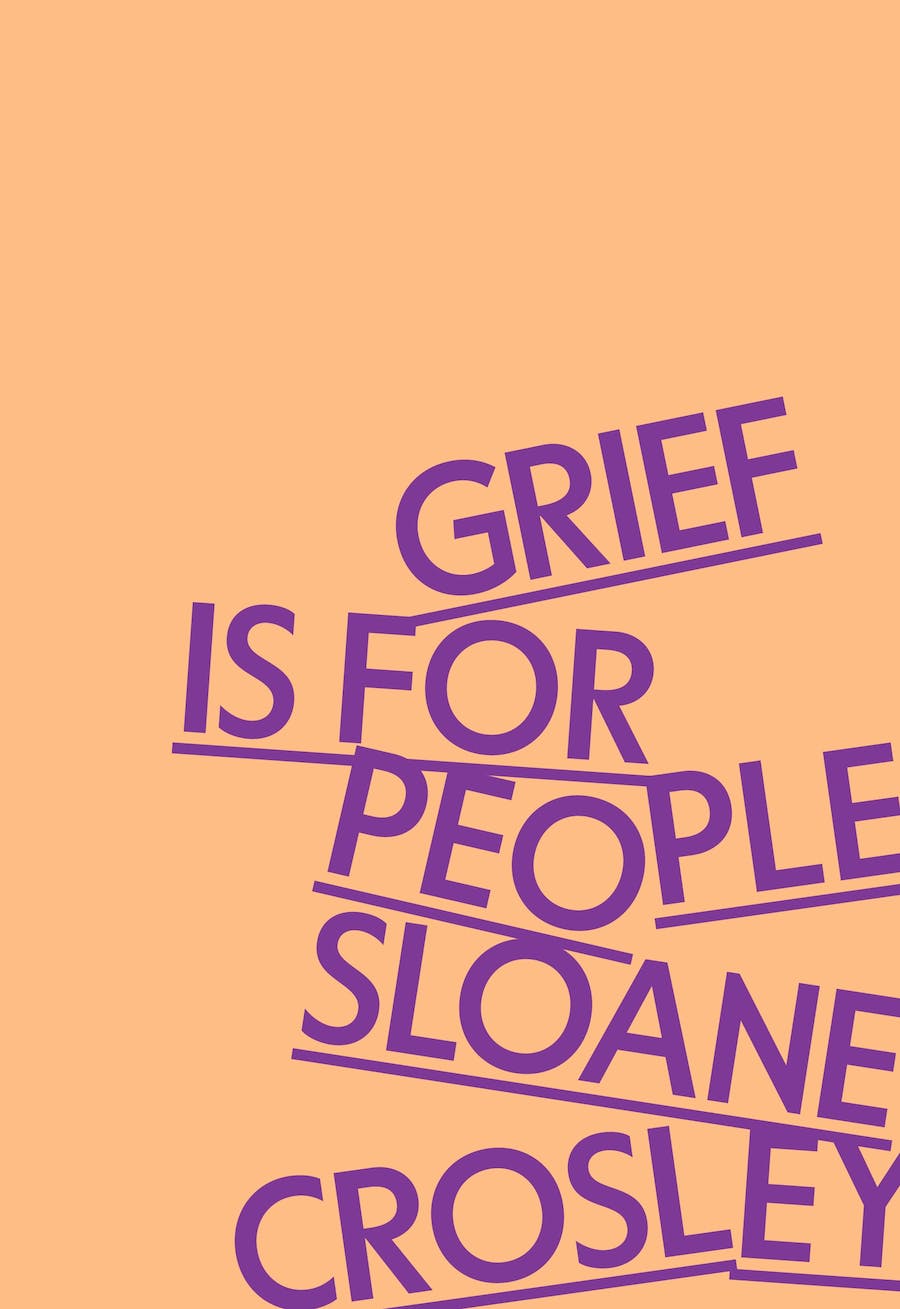 Grief is for People by Sloane Crosley (MCD, February 27, 2024)
I have something unfortunate to tell you. Grief is something all of us will have to go through. Not once, but many times. If it hasn't happened to you yet, it will. If it's happened before, it will again. That sounds horrible maybe, but to me, I find it oddly comforting knowing that we're all in this together. That not a one of us suffers through this intense feeling alone. And maybe that's why memoirs like Sloane Crosley's Grief is for People feel so important. This is a book that is for everyone. Because everyone will lose someone(s).
Grief is for People is a movingly honest and surprisingly funny examination of loss, unlike any grief memoir you've ever read before. It's the story of author Sloane Crosley's feelings of pain, disorientation, and searching for a way forward after the death of her close friend Russell. Russell's death by suicide propels Sloane into a search for what it means to be a family, what it means to love, what it means to mourn, and so much more. For better or for worse, there is not a reader out there who will not be able to relate to some part of Sloane's journey.
What I'm Reading This Week
You, Again by Kate Goldbeck
Fourth Wing by Rebecca Yarros
Imogen, Obviously by Becky Albertalli
Gone Tonight by Sarah Pekkanen
Yellowface by R.F. Kuang
Your Driver is Waiting by Priya Guns
Monday Memes
This is everyone who tried to get me to read Fourth Wing. Leave me alone. I'm reading it now.
And Here's A Cat Picture!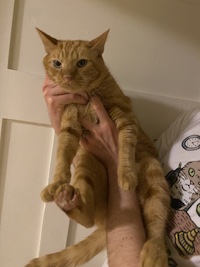 I told Ben that I needed to take a picture of the cat for the newsletter. So Ben picked up Murray and held him up so that I could get a picture for all of you. Clearly Murray is very pleased. But he's a trooper, through and through. You gotta love how easy-going orange cats can be.
Anyway, I hope your Monday is the least Monday Monday you've ever Mondayed. And I'll see you again on Thursday!