Greetings and salutations! Welcome, or welcome back, to the Kissing Books newsletter. I'm PN Hinton, here to give you the rundown on the world of romance, including new releases, recommendations, and other entertaining ways to pass your time.
Happy Monday! I know we missed the last one due to Labor Day, and I am over the moon to be back to starting my work week off with y'all again! If you had the holiday off, I hope it wasn't too hard getting back to the five-day work week again. I know that last week was very challenging for me after my four-day weekend, so here's hoping this week is easier!
Have you signed up for The Deep Dive yet? This literary publication features writing from Book Riot's Editorial Staff, and is perfect for both casual and power readers alike. And now is the perfect time to join, since for all of September, brand-new free subscribers will be entered to win a copy of Parable of the Sower by Octavia E. Butler, as well as five mystery books. Click here to sign up at no cost and be entered to win.
Bookish Goods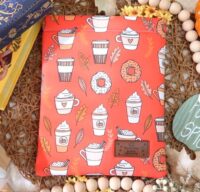 It's the most wonderous time of the year for all PSL lovers!! If you fall into that camp, then this book sleeve is perfect for you. Not only will it protect your books, but it will showcase your love all year long! Prices start at $28
New Releases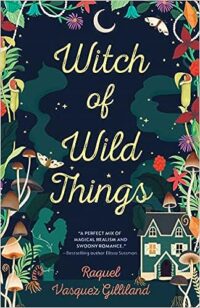 After losing her job, Sage Flores has little choice but to return to the home she left following the death of her youngest sister, Sky. Then, when she takes back her job at Cranberry Rose Company farm, she is tasked with Tennessee Reyes, the high school crush who broke her heart. While he is still as charming as ever, between the heartbreak of the past, the tumultuous relationship with her aunt and middle sister, and the drama in her best friend's marriage, Sage is determined to resist the temptation. But magic is all around her — not just in her family bloodlines — and it is determined to bring these two together.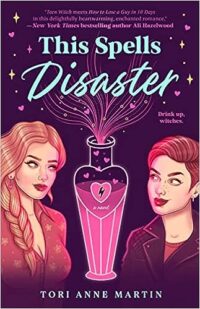 When Morgan drunkenly offers to act as her crush Rory's fake girlfriend, she never expects the fellow witch to take her up on the offer. Soon after they start, Rory appears to start becoming genuinely interested, which thrills Morgan until she realizes she may have accidentally given Rory a love potion instead of a calming one. While she is determined to still help the other woman out, she starts working to counteract the spell by showing how incompatible they actually are. However, this doesn't seem to change anything, which leaves Morgan to wonder if it is the spell of herself that has left Rory bewitched.
For a more comprehensive list of new releases, check out our New Books newsletter.
Riot Recommendations
Today is Make Your Bed Day! Which…isn't a really exciting holiday if you think about it. I'm sure that most of us likely associate this task with something our parents would yell at us in the morning while growing up. It's just more interesting that there is a day that is dedicated to it.
However, it did get me to thinking of the "just one bed" trope, which I know is a Romancelandia favorite, so I went ahead and gathered a book or two that fit it to recommend it to y'all. Enjoy!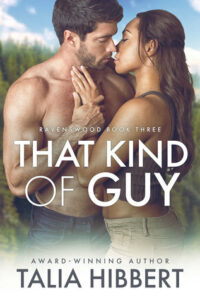 When author Rae needs a date to serve as a buffer between her and her ex at an upcoming writer's convention, she turns to her new friend Zach. He agrees, thinking it will be no big deal. When they arrive at the hotel and find that their room only has one bed, both are forced to reconcile with the fact that they have very real feelings for one another.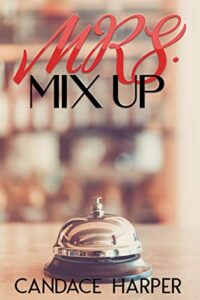 Fellow librarians Sofiya Anderson and Molly Andersen have been fighting their mutual attraction for six months. So far, it seems to be a battle they are victorious over. At least until their regional conference, when a typo results in them being signed up as a married couple, meaning one room…and one bed. Will they be able to resist temptation, or will the close quarters prove to be too much?
As this is in my currently reading pile, I am really looking forward to said scene.
And that's all for today, friends. I'll be back in your inboxes on Thursday, and in the meantime, I am still over on Twitter under @PScribe801. Until then, happy reading, and stay hydrated!