Happy Monday, Book Friends!
How was your weekend? I've been dogsitting, so my environment has been a little bit different, but we've still got animals, so everything is great. Stay tuned for a pic of the dog I've been chilling with. I know you're all secretly here for the animal pics anyway! But in the meantime, let's talk about books.
Delighting velocireaders since 2017, Book Riot's New Release Index will keep you in the know about all the latest books. New books for days. Subscribe today — you won't be able to read them all, but it's fun to try!
Book Deals and Reveals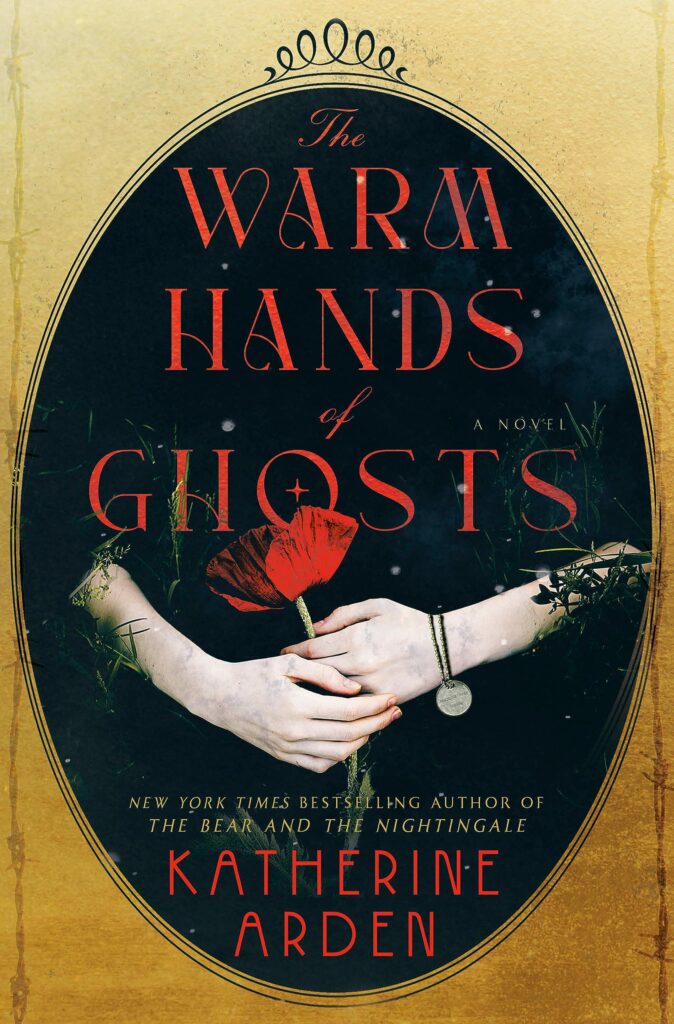 From Katherine Arden, The New York Times bestselling author of The Bear and the Nightingale, comes the supernatural historical fantasy novel The Warm Hands of Ghosts. Publisher Del Ray shared the cover, and it's out on February 13, 2024.
Literary Hub has the exclusive cover reveal for Emily Raboteau's next book Lessons for Survival. The novel will be out on March 12, 2024.
Here's the teaser trailer for Amazon Prime Video's Wilderness, based on the novel by B.E. Jones. Wilderness premieres on the streaming service on September 15.
Parks and Recreation and Severance star Adam Scott is voicing a stormtrooper in the audiobook recording of the short story "Trooper Trouble" by Laura Pohl. The short story is part of the new collection Star Wars: From a Certain Point of View: Return of the Jedi, which will be released from Random House Worlds in both book and audiobook form on August 29.
Jordan Peele is co-developing a new Prime Video series based on the graphic novel Coyotes by Sean Lewis.
First Light Books has opened its doors in Austin's historic Hyde Park neighborhood.
BookTok has proven to be a force to be reckoned with, but has its influence come to an end? A new book sales analysis sheds some light.
Your book club can help fight book bans! See how many squares on this anti-censorship BINGO board you can fill out together.
Book Riot Recommends
Hi, welcome to everyone's favorite segment of Book Radar called Book Riot Recommends. This is where I'll talk to you about all the books I'm reading, the books I'm loving, and the books I can't wait to read and love in the near future. I think you're going to love them too!
Join Rebecca & Jeff in the First Edition podcast to consider the 10 finalists for the "It Book" of August and pick a winner.
Can't Wait for This One!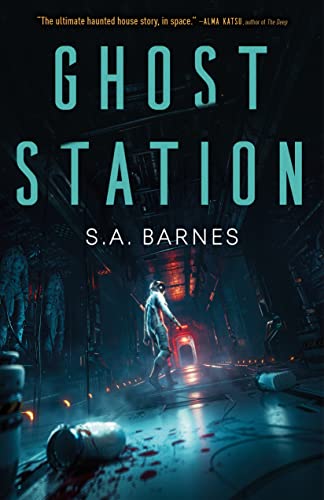 Ghost Station by S.A. Barnes (Tor Publishing Group, April 9, 2024)
Remember the exciting, twisty sci-fi space thriller Dead Silence? Well, author S.A. Barnes is back with another thrilling sci-fi book that you won't want to miss in 2024. Unfortunately, we have to wait 'til April. Fortunately, time is passing at a breakneck pace nowadays, so April will be here before we know it!
Ghost Station moves at a fast pace as it follows a space exploration crew fighting to survive on an abandoned planet. Psychologist Dr. Ophelia Bray has joined the crew to study a space-based medical condition called ERS. With her small crew, Ophelia hopes to make a big difference, but she can't shake the feeling that the crew is hiding something from her.
When the team's pilot is found brutally murdered, Ophelia wonders if this is another case of ERS leading to violent outbursts and murderous behavior. Or is the crew up to something more sinister?
What I'm Reading This Week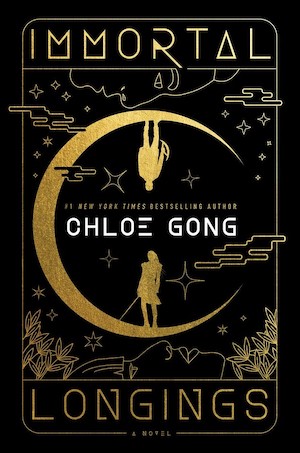 Immortal Longings by Chloe Gong
Gone Tonight by Sarah Pekkanen
Imogen, Obviously by Becky Albertalli
Your Driver is Waiting by Priya Guns
Seven Empty Houses by Samanta Schweblin, translated by Megan McDowell
Life Ceremony by Sayaka Murata
Monday Memes
This series of memes is completely unhinged, and I'm here for it.
And Here's A Dog Picture!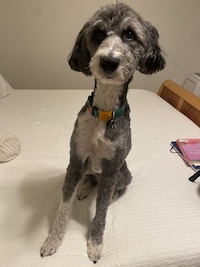 Everyone, meet Monty! He and I are going to finish reading Imogen, Obviously today. He's such a sweetie. I will make sure to give him pets from all of you.
Aaaaand…that's it for today. Thanks so much for spending this time with me on this fine Monday. I hope you have a wonderful rest of your week, and I'll catch you on Thurs!