Hey‌ ‌there‌ horror fans, ‌I'm‌ ‌Jessica‌ ‌Avery‌ ‌and‌ ‌I'll‌ ‌be‌ ‌delivering‌ ‌your‌ ‌weekly‌ ‌brief‌ ‌of‌ ‌all‌ ‌that's‌ ‌ghastly‌ ‌and‌ ‌grim‌ ‌in‌ ‌the‌ ‌world‌ ‌of‌ ‌Horror.‌ ‌Whether‌ ‌you're‌ ‌looking‌ ‌for‌ ‌a‌ ‌backlist‌ ‌book‌ ‌that‌ ‌will‌ ‌give‌‌ you‌ ‌the‌ ‌willies,‌ ‌a‌ ‌terrifying‌ ‌new‌ ‌release,‌ ‌or‌ ‌the‌ ‌latest‌ ‌in‌ ‌horror‌ ‌community‌ ‌news,‌ ‌you'll‌ ‌find‌ ‌it‌ ‌here‌ in‌ ‌The‌ ‌Fright‌ ‌Stuff.
My dearest ghosts and goblins, this week makes three years since I took up the mantle of being your friendly neighborhood guide to all things frightful. And it has been an amazing three years. I wouldn't trade a single moment of it for all the world. Sharing my love of horror with you all every week has been my very great pleasure. But the time has come to pass the burial shroud. I'm moving on to a new and exciting phase in my life, and while I'll still be contributing posts to the Book Riot website, I will no longer be coming live to your inboxes every week.
However, I am leaving you in the very best of hands! Fellow horror enthusiast Emily Martin will be taking over The Fright Stuff starting the Monday after Labor Day, and you're going to love all the excellent horror she has in store for you. If you're curious about your new ghoulish guide in the meantime, you can visit Emily's page over on the Book Riot website.
For our last week together, I want to leave you with one last round of horror recommendations. As I've said many times, we are currently enjoying a veritable explosion of horror fiction. This year alone, there are so many exciting new books being released that it's all I can do to keep track of them all! This week's topic, then, is 2023 new releases that I haven't yet had the pleasure of featuring here on The Fright Stuff. So, for the last time, my ghastly friends, ready those TBR lists!
But first! Looking for even more books to add to your reading list? Book Riot's New Release Index will keep you in the know about all the latest books. Subscribe today — you won't be able to read them all, but it's fun to try!
Bookish Goods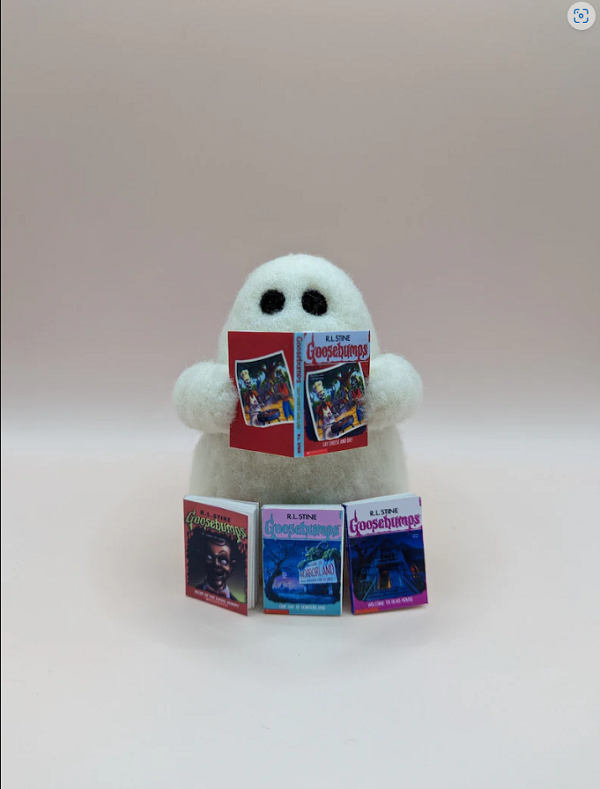 For my last Bookish Good, I absolutely have to introduce you to one of my favorite shops on Etsy: Needle Ghosts. Let me tell you, you are not prepared for how cute this freaking shop is. These little felted ghosties have absolutely consumed me. Since this is a book newsletter, I have opted for one of the members of the "Ghost Book Club!" This one is reading Goosebumps, obviously, and you have a choice of four classic Goosebumps titles. But there are several others featuring some of your favorite horror books, new and old! As well as a metric heck ton of other adorable ghost friends of various themes and doing various activities. Please do yourself a favor and go have a browse. (I can't be the only one obsessed with these ghosts, please help.)
$32
New Releases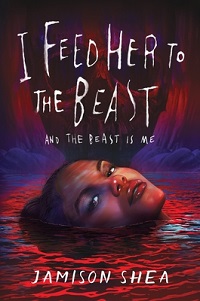 You've probably heard of this week's first new release by now. The buzz about I Feed Her to the Beast and the Beast is Me is growing by the day, and I have a feeling it's 100% deserved. Set in the exclusive and cutthroat culture of professional ballet — specifically the elite Parisian ballet — Jamison Shea's new book is about a young Black ballerina, Laure, who is determined to reach the top in a dance community that's doing its best to exclude her. So she makes a bargain with — wait for it — a river of blood flowing deep within the legendary Parisian Catacombs. Ugh, I love it. So ominous. So guaranteed to have Consequences. The power that Laure receives quickly propels her to the front of the pack, but every victory has a cost. Laure will have to decide what the life she wants is worth, or whether it's worth anything at all, and she'll have to decide before the aforementioned Consequences of her bargain catch up to her.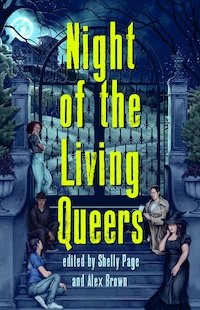 New anthology alert! Night of the Living Queers is an anthology of queer horror stories by authors of color, all set on the night of Halloween and that experiment with classic elements of the horror genre. Perfect for the coming fall! Each story features a BIPOC teen discovering, in their own way, the dark and transformative power of the Halloween season, promising thrills and chills enough for any Halloween lover and horror fan. You'll probably recognize several of the names on the table of contents, including Kalynn Bayron, Ryan Douglass, Kosoko Jackson, Trang Thanh Tran and more!
For a more comprehensive list, check out our New Books newsletter!
Riot Recommendations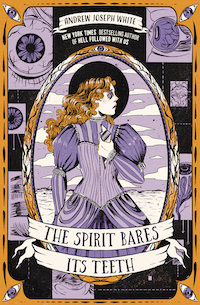 I can't wait to get my hands on Andrew Joseph White's new book. You all know how much I love historical horror, the darker the better. Set in 1883, The Spirit Bares Its Teeth is about a 16-year-old named Silas Bell, whose violet-eyes have doomed him to a life as a medium for the Royal Speaker Society, married against his will and consigned to the role of Speaker wife. The world is determined to see Silas as a girl, and Silas is determined to do whatever he must to escape the life they have planned for him. But things go from bad to worse when his resistance results in him being shipped off to a "sanatorium" masquerading as a finishing school. It's really a place full of suffering and the ghosts of those who could not be "reformed" into proper wives. If Silas wants to survive, he'll have to expose the darkness hiding beneath the school's respectable facade.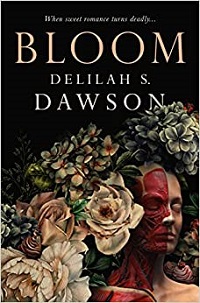 Bloom by Delilah S. Dawson (October 3)
Oh my grimy gods, this book is everything. Bloom packs so much dread and chaotic fallout into its limited page count, and I need you all to read it when it comes out and then come find me where I lie, perishing slowly from how much I am obsessed with this sharp, dark, sapphic disaster. Rosemary and Ash meet at the farmer's market, where Ash has a stall selling everything from candles and soap to plants and decadent, creatively flavored cupcakes. What starts as a tentative friendship over plant parenthood and Rosemary's affection for cupcakes quickly becomes a romance. But Ash's life is full of secrets and lines that she's determined Rosemary not cross. And Rosemary's growing obsession with Ash may be blinding her to a dark and frightening truth.
Godly Heathens by H. E. Edgmon (November 28)
H. E. Edgmon is back with a new book this November! Godly Heathens is more fantasy, technically, not horror, but this tale of a war between gods is dark enough that I feel comfortable sneaking it onto this list. It's about a group of teens who find themselves embroiled in an ancient divine war. Gem has always had violent, frightening dreams, but they had no way of knowing that those dreams were visions of a past life and a precursor of the danger to come. That's why they've never told their friend Enzo about the dreams, even though Enzo knows everything else about Gem. But when Gem is attacked by someone claiming to be the Goddess of Death, they have to face the possibility that there's more going on than they can see. Meanwhile, Willa Mae, newly arrived in Gem's tiny town, seems to have the answers and spins a fantastical story about reincarnated gods, a love that spans the ages, and the wrath of enemies determined to destroy Gem for the actions of the god he used to be.