Welcome to Read This Book, a newsletter where I recommend one book that I think you absolutely must read. The books will vary across genre and age category to include new releases, backlist titles, and classics. If you're ready to explode your TBR, buckle up!
Delighting velocireaders since 2017, Book Riot's New Release Index will keep you in the know about all the latest books. New books for days. Subscribe today — you won't be able to read them all, but it's fun to try!
Today's pick is a book that I know many of you have probably already read and definitely heard of, unless you've been living under a rock. I happened to have JUST finally read this book because there's nothing like a movie adaptation to get me to finally read highly hyped books, so consider this your sign if you've been putting it off!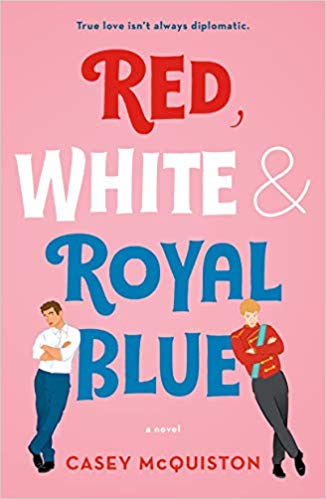 Alex Claremont-Diaz is the son of the American President. Henry is the "spare" to England's heir. They can't stand each other, but when an altercation at a royal wedding makes headlines, both counties need some damage control. Forced proximity on a press tour isn't what Alex has in mind for saving face, but he's actually surprised to see a genuine side to Henry…and even more surprised when they strike up a texting relationship that leads to a real romance. But as they navigate their feelings and the intense pressure they each face, can their relationship evolve into something real?
I have this thing where if I don't jump on the hype machine of a book right away, the longer I wait, the more nervous I get about reading a book because sometimes the hype gives me unrealistic expectations. It can be a book that I will likely enjoy and find very fun, but if it doesn't blow me away, then I get it in my mind it's disappointing. So I try to avoid disappointing myself!
Well, I finally read this one and it did not disappoint. The romance and the friendship that evolves between Alex and Henry is delightful, of course. McQuiston takes a really bonkers (fun!) premise and runs with it, leaning in all the way, and the confidence of the writing means they pull it off really well. But there are so many other elements I loved and was pleasantly surprised by — I love the side characters. Writing really great secondary characters is a hard task, and there are a lot of them in this book, but I loved them all and enjoyed all that they had to offer to the main characters and to readers. I was actually really impressed with how the politics played out, as well. It felt like a fantasy version of our world, don't get me wrong — but a fantasy version I could believe in, and one I enjoyed spending time in and wasn't so shiny and perfect that it didn't still feel like realistic fiction. I also don't read many romance novels that stretch out over more than a year's time, and I thought McQuiston handled the pacing masterfully! This is a thick romance book, over 400 pages, but I breezed through it, and now I understand the hype!
Bonus: The movie adaptation just came out on Amazon Prime, and it's fairly faithful, although some things are omitted or tweaked for length. I recommend both!
Join Rebecca & Jeff in the First Edition podcast to consider the 10 finalists for the "It Book" of August and pick a winner.
Happy reading!
Tirzah
---
Find me on Book Riot, Hey YA, All the Books, and Instagram. If someone forwarded this newsletter to you, click here to subscribe.