Hi mystery fans! I am a judge in one of the big yearly book awards, so that has been a giant focus of mine lately, which is great. But also, any time reading starts to feel even a little bit like homework, it quickly leads to me needing to drown myself in television and comics — which is what I hope to be doing with my weekend as a brain reset.
Are you a velocireader? If so Book Riot's New Release Index will keep you in the know about all the latest books. New books for days! Subscribe today — you won't be able to read them all, but it's fun to try!
Bookish Goods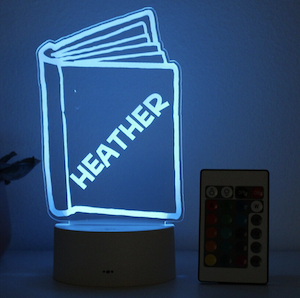 If you're looking for a bookish night light, here's one you can personalize. ($28)
New Releases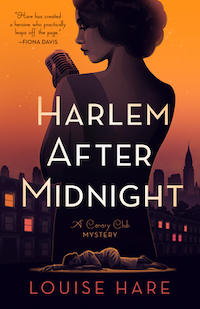 For fans of historical mystery series!
Lena Aldridge recently traveled from London to NY (finding her first mystery!) and is now settling into Harlem in 1936. Her life is in turmoil: her Broadway gig is no longer an option, her father died, and she's staying with friends of a man she's only just met. To complicate things even more, Lena finds herself thrust into her own family's mysteries along with the case of the woman who fell (?) or was shoved (?) off the building where Lena now lives…
If you want to start at the beginning, pick up Miss Aldridge Regrets!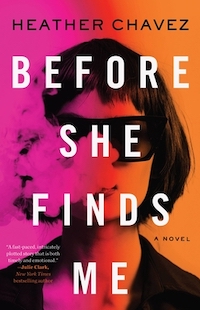 For fans of assassin stories, and two POVs by strangers whose lives will careen towards each other!
We start with a sniper shooting at a university and then follow two women connected to the event. Julia Bennett is a college professor whose daughter was shot (lived) and ex-husband's new wife was shot (died). Julia reacts quickly, the first to realize there are shots being fired, which later brings questions from police as to why she was so alert. It ultimately dredges up her childhood trauma of coming home to find her parents murdered. Ren Petrovic is a pregnant contract killer, married to a contract killer, and the daughter of a contract killer. She has strict rules, though: she only kills people who deserve it. She thought her husband was on the same page, but is now questioning the shooting and the stories he's telling her…
I loved the way this one unfolded! Pick it up if you want to be fully absorbed by a mystery with some contract killers.
The audiobook is narrated by Megan Tusing, who I enjoyed having in my ears while I did chores.
(TW brief mentions of past domestic abuse/ stories of past addict/ recounts past attempted sexual assault)
For a more comprehensive list of new releases, check out our New Books newsletter.
Riot Recommendations
Here are two great nonfic titles from this year. The first is a true crime memoir, and the second is one that I think will intrigue those who like reading about conspiracies and "cults."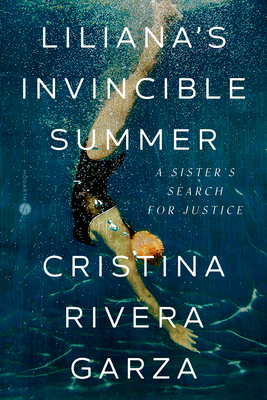 I selected this title as the best book I read in the first half of 2023 and highly recommend it for true crime memoir readers. It places the focus on the victim (diary entries in her own voice, with the book written by her sister) and takes a look at the greater societal issue of femicide.
The audiobook has a fantastic narrator, Victoria Villarreal.
(TW mentions rape cases the way the news does/ talks of femicide cases/ mentions case believed to be suicide that was later determined murder/ mentions partner sexual assault, not graphic/ partner abuse/ mentions brief threat of suicide)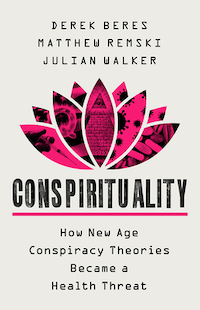 If you're looking for a book that takes a deep dive into conspiracy theories in the world of "liberals," showing how the new age health "healers" were primed to basically come full circle into peddling their own anti-science, anti-medicine conspiracies, grab this one. It goes into a lot, starting with disaster capitalism and disaster spirituality.
The audiobook is narrated by one of the authors, Matthew Remski.
News and Roundups
Murder, Mystery and James McBride's The Heaven & Earth Grocery Store
Best-Selling Author Karin Slaughter Talks Her Latest Page-Turning Thriller, After That Night
'I'm a Crime Thriller Author and Here's the #1 Common Serial Killer Myth I'd Love to Debunk'
A Moradabad-born hakim's love for Sherlock Holmes and English gave birth to Urdu crime fiction