Greetings and salutations! Welcome, or welcome back, to the Kissing Books newsletter. I'm PN Hinton, here to give you the rundown on the world of romance, including new releases, recommendations, and other entertaining ways to pass your time.
I have been quite the busy bee the last couple of weeks. And that is not going to change anytime soon. This week I'm going to two events at the Lark & Owl. One is for the discussion of Clytemnestra, and the other is for a Mazey Eddings event, celebrating her YA debut Tilly in Technicolor. My book club meets this Saturday and the one after that is when one of my best friends is having her birthday dinner. It's a lot of going into the out, especially for someone who, while ultimately an ambivert, has strong leanings towards the introverted part. So, there will need to be some kind of downtime in the future.
One of the many services that Book Riot offers is the New Release Index. Since 2017, this service has worked to keep readers up to date with all the latest book releases. Most would agree that keeping up with a TBR pile is a Sisyphean task for most book dragons and velocireaders, but hey, there's never any harm in trying. Subscribe today to start giving it your best shot!
Bookish Goods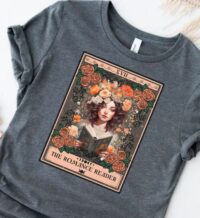 This shirt combines my love of Tarot and whimsy. The art is gorgeous, the vibes are vibing the perfect way, and it looks so comfy. Perfect for a weekend-long read-a-thon for sure, and perfect for all of us in Romancelandia. Prices start at $21
New Releases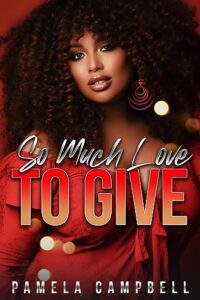 Parker is one of her firm's top architects, a fact she feels goes vastly unnoticed by head partner Sam. When Josiah is hired by Sam over another architect Parker felt was more qualified, she is enraged at this slight. However, she remains professional towards Josiah, if a little cool. Despite coming in under such means, Josiah is drawn to Parker and even she is unable to deny the attraction between the two of them.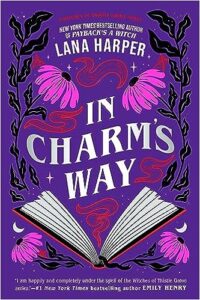 Six months later, Delilah is still grappling with the effects of the spell that Nina Blackmoore placed on her. In an act of desperation, she casts a blood spell in the hopes of fully restoring her memory. While this does help her fully recover her memory and powers, it also has the side effect of making Delilah a monster magnet. When the charismatic half-fae/half-human monster hunter Catriona shows up, Delilah has little choice but to accept her help. As the two work to discover what happened with the spell, an undeniable attraction blooms between them. But when all sorts of secrets are revealed, will they be able to stand together?
*Read and LOVED by yours truly
For a more comprehensive list of new releases, check out our New Books newsletter.
Riot Recommendations
As mentioned earlier, one of the books I'm currently reading is about Clytemnestra, who I feel is one of the more maligned figures in Greek mythology. Her story is fairly tragic and she's painted as a villain for the murder of her husband Agamemnon, even if many argue he deserved it, which, to be completely transparent on my stance, he did.
That said, it did put me in the mood for some happier spins on myths — something that is prevalent in the romance world. While most of these retellings are around the Hades and Persephone myth, they are not the only option out there. While I do enjoy that one as well, I wanted to focus on others as well for today's theme.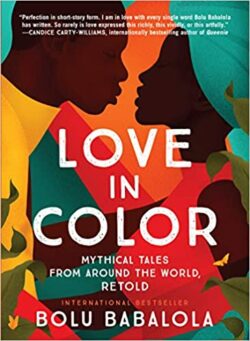 While she may be better known for Honey & Spice, this was Bolu's debut book and features retellings of romantic myths from all around the world. While there are a few Greek myths retold here, you'll also find tales from West Africa and the Middle East. And it's a short story collection, which can sometimes be a nice change of pace.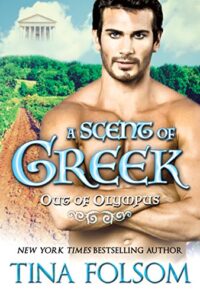 After Dionysus unceremoniously dumps Ariadne, Hera decides to teach him a lesson by robbing him of his memory. When a heartbroken Ariadne finds him later after being beaten, she decides to take advantage of his memory loss by telling him they're engaged. The longer the charade goes on, though, the more seemingly real feelings develop, leaving Ariadne to wonder what will happen when his memories come back?
Check out this quick chat with Emily Henry.
Don't forget to check out the Romance for Maui auction. There is still time left to bid on some awesome items.
And that's all I have for y'all today. I'll be back in your inboxes on Thursday with more romance related news and other fun bits. In the meantime can still find me on Twitter under @PScribe801. Until then happy reading and stay hydrated.