Welcome to Read this Book, a newsletter where I recommend one book that needs to jump onto your TBR pile! This week, we're continuing our series for Women in Translation Month!
Delighting velocireaders since 2017, Book Riot's New Release Index will keep you in the know about all the latest books. New books for days. Subscribe today — you won't be able to read them all, but it's fun to try!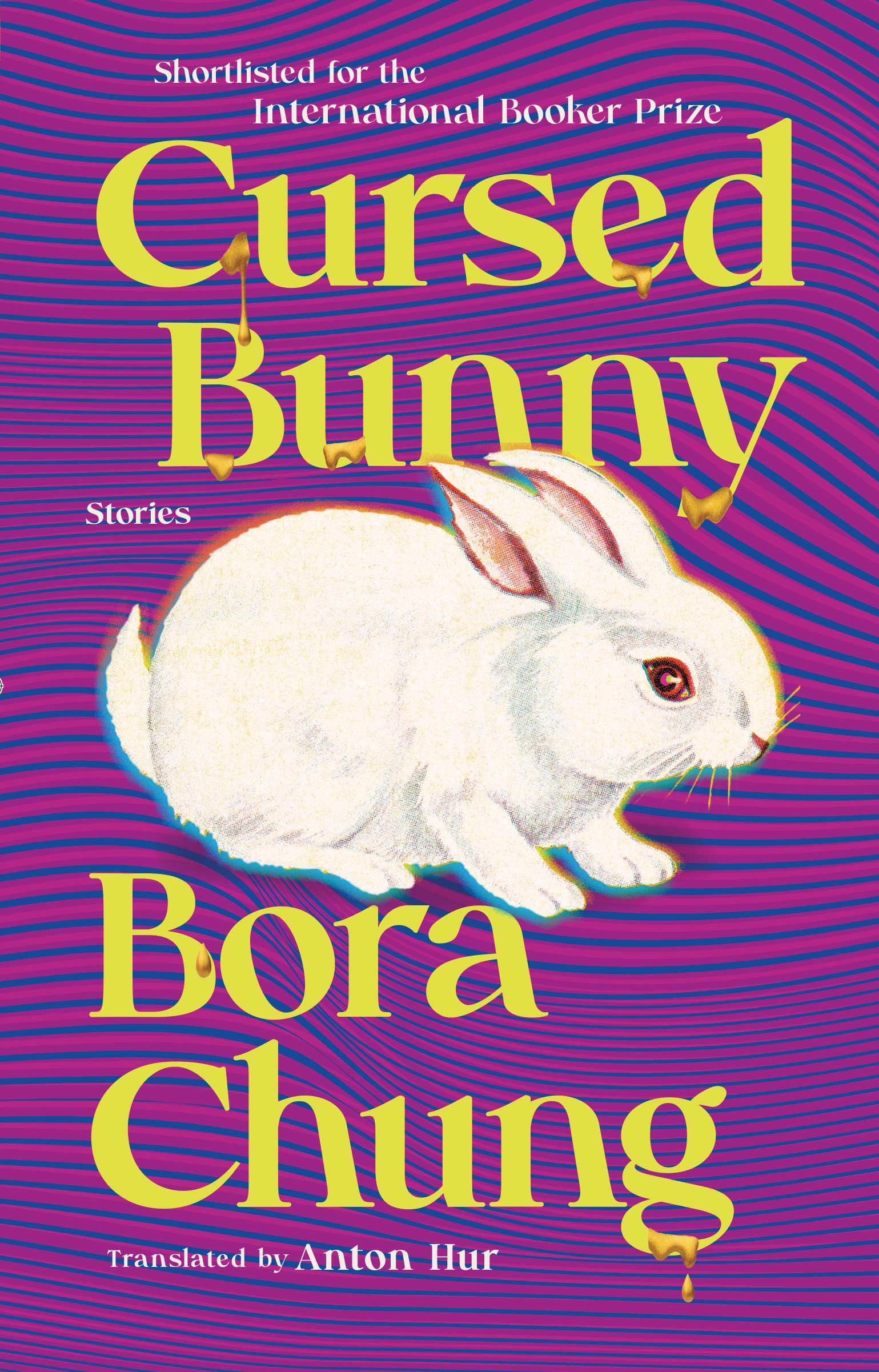 Cursed Bunny by Bora Chung, Translated by Anton Hur
You might think you know where this short story collection is going, but then the story turns in a completely different direction. Such is the masterful storyteller that is Bora Chung. Admittedly, I had to steel myself for a second as I headed into this collection as it's full of violence and revels in bodily horror. But I am so glad I picked up this collection. It's stunning.
In "Snare," a man discovers that he can collect gold from a fox's blood, so he traps her and makes himself rich at the cost of her suffering. But soon the fox is dead and he must find a new way to make his money. "The Frozen Finger" follows a woman who is in a car accident and wakes up and can't remember where she is or how she got there. A mysterious voice beckons to her, trying to help her recover her memories. "Embodiment" centers around a woman who discovers that she has spontaneously become pregnant and the doctors tell her she needs to find the baby a father ASAP or the baby won't make it. In the title story, "Cursed Bunny," a bunny lamp carries a curse to a rich family, which slowly eats away at their lives. But every curse comes at a price.
Chung's stories often read like dark fairy tales. Over and over, she examines the things that haunt us. Each story is incredibly sinister, and the imagery evoked from the prose stays with you long after you've finished reading. Chung doesn't shy away from the "ick" factor. In fact, she seems to relish it, daring readers to admit when they feel uncomfortable.
This is the first book I've read by acclaimed translator Anton Hur. His translation is seamless, beautiful in its stark grace on the page. There's just something about his translations that captures the essence, the feeling of Chung's prose.
And bonus: the ebook version of Cursed Bunny is on sale this week for $3.99.
Join Rebecca & Jeff in the First Edition podcast to consider the 10 finalists for the "It Book" of August and pick a winner.
---
That's it for this week! You can find me over on my substack Winchester Ave, over on Instagram @kdwinchester, or on my podcast Read Appalachia. As always, feel free to drop me a line at kendra.d.winchester@gmail.com. For even MORE bookish content, you can find my articles over on Book Riot.
Happy reading, Friends!
~ Kendra