Hi Book Friends!
Happy Thursday. It's been a long week, but we've got a lot of interesting/exciting/intriguing book stuff to discuss. So let's talk about books and all the wonderful things that come with them.
Delighting velocireaders since 2017, Book Riot's New Release Index will keep you in the know about all the latest books. New books for days. Subscribe today — you won't be able to read them all, but it's fun to try!
Book Deals and Reveals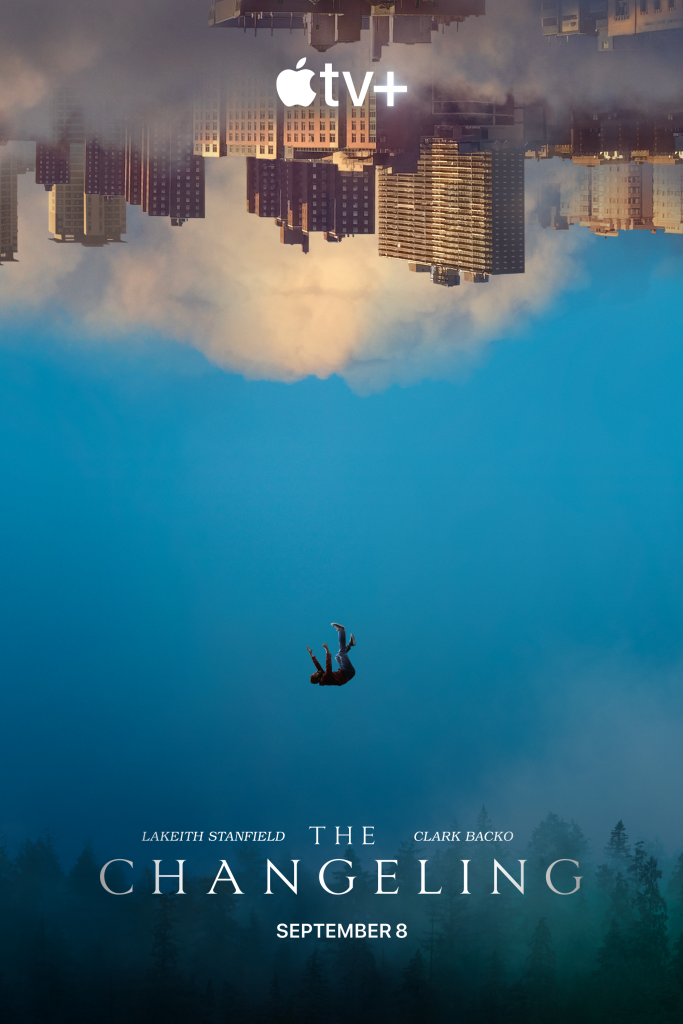 Apple TV+ has released the trailer for its new series The Changeling, starring and executive produced by LaKeith Stanfield. The Changeling is based on the Victor LaValle best-selling book of the same name. The first three episodes premiere on September 8.
Here's an excerpt from Cassandra Clare's first adult fantasy novel, Sword Catcher. The book hits shelves on October 10.
Literary Hub has revealed the cover for DéLana R. A. Dameron's debut novel-in-stories, Redwood Court. It will be out from Dial Press in February.
Love Jane Austen and mysteries? Check out the cover of Katie Oliver's Cyanide & Sensibility, the third book in the Jane Austen Tea Society Mystery series. It's out from Berkley on December 12.
Prince Harry and Meghan Markle have announced that their production company Archewell Productions is developing Carley Fortune's bestselling novel Meet Me by the Lake into a film.
Despite recent stories about the popularity of BookTok, Neilsen's survey found that YouTube is actually the most popular online platform for young people to discover new books.
Here's everything you need to know about the Writers Guild of America strike — and why book lovers should support it.
The 99-year-old publishing company Simon and Schuster is being sold to private equity firm KKR for $1.62 billion. The original sale to PRH was for $2.2 billion.
Book Riot Recommends
Hi, welcome to everyone's favorite segment of Book Radar called Book Riot Recommends. This is where I'll talk to you about all the books I'm reading, the books I'm loving, and the books I can't wait to read and love in the near future. I think you're going to love them too!
Join Rebecca & Jeff in the First Edition podcast to consider the 10 finalists for the "It Book" of August and pick a winner.
Prepare Your Shelves!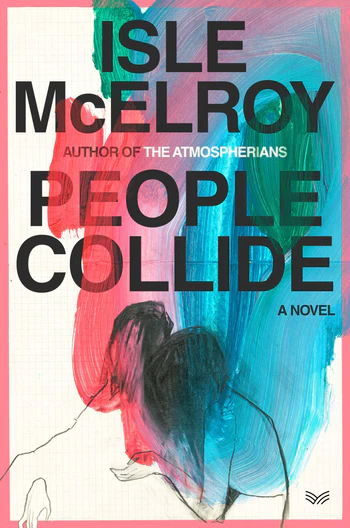 Isle McElroy's debut novel The Atmospherians was such a delight, and not just because of its excellent cover. The novel was a fun, satirical story that took down influencer culture and toxic masculinity. And the story was anything but predictable. So when McElroy's next novel was announced, it immediately shot up to the top of my TBR pile for 2023. Since the book is out in September, it's time to prepare our shelves!
People Collide is the story of Eli and Elizabeth. One day, Eli leaves the small Bulgarian apartment he shares with his wife Elizabeth, and discovers he's suddenly inhabiting her body. What's more, Elizabeth is nowhere to be found. As Eli journeys through Europe and America in search of his missing wife, he's forced to question many things about himself and his relationship. Now that he's living in a different body, how much longer will he be able to hide who he truly is? Is his relationship with Elizabeth over? Or is this change exactly what the couple needed to stay together?
Words of Literary Wisdom
"Every life is precious. Please treasure each and every day, the present, the moment, and yourself."
— Orange: Volume 2 by Ichigo Takano
What's Up in the Book Community?
My iPhone is constantly telling me I spend too much time staring at my screen, which is honestly so rude. But this means I spend a lot of time scrolling around the online book community: BookTube, Bookstagram, BookTok, BookLinkedIn (JK. That's not a thing…I don't think). You get the idea. Don't have the time, energy, or the will to do all of that yourself? No problem. I got you. In this weekly section of Book Radar, we'll take a look at something cool, interesting, and/or newsy that's going on in the book community.
Here's a bit of BookTok news that we can't ignore. One popular BookTuber has been very vocal about her appreciation for hockey romance. Which is all well and good, until you start calling out real hockey players — specifically Seattle Kraken center Alex Wennberg. Here's a timeline of how the BookTok attention went from "all in good fun" to sexual harassment.
Bonus: if you want opinions from the BookTube community, they've got them: Check out these videos from Swell Entertainment and with cindy. And here's one from another Book Radar fave Jess Owens.
And Here's A Cat Picture!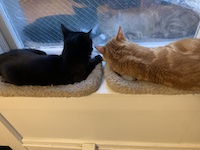 More cats in the window? Don't mind if I do. Today, we've got a double cat window situation. If you're new here, that's Remy on the left and Murray on the right. I love them so much!
And that's all for today, everyone. Have a wonderful weekend. Try to sleep in or something. I hear sleep is good for you.