Greetings and salutations! Welcome, or welcome back, to the Kissing Books newsletter. I'm PN Hinton, here to give you the rundown on the world of romance, including new releases, recommendations, and other entertaining ways to pass your time.
I've recently come to terms with the fact that I'm a mood reader, which for me means that what I want to read can change on an hourly basis. And I've decided to start August off by fully embracing this and all its chaotic nature which at the moment includes having six books on my "Currently Reading" shelf. Hey, if nothing else at least it will help me get through the Mount Everest that is my TBR pile. That said, the one that most has me in its grip currently is In Charm's Way.
Speaking of having more books to read, one of the many services that Book Riot offers is the New Release Index. Since 2017, this service has worked to keep readers up to date with all the latest book releases. Most would agree that keeping up with a TBR pile is a Sisyphean task for most book dragons and velocireaders, but hey there's never any harm in trying. Subscribe today to start giving it your best shot!
Bookish Goods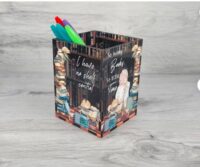 So the description does technically say it's a pen holder but I'm sure we can collectively agree that it can also be used for bookmarks, since I'm sure most of us have a plethora of those to go along with all our books. It says "So Many Books So Little Time" on one side and "I Have No Shelf Control" on another. No lies told! $20
New Releases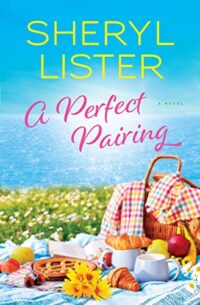 Natasha has a successful career as a realtor but has always harbored a secret passion for interior design. When the opportunity to show it off presents itself, she is over the moon until she realizes that her partner in that endeavor is none other than her ex, Antonio. Working together proves to be a challenge for both of them since the unresolved issues of how their relationship ended still linger, as does the undeniable attraction that is still very much present. Is this the opportunity for a second change or will Natasha have to choose between her career or love?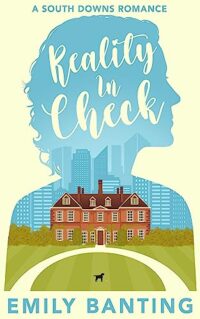 Even though she has no background in the hospitality field, Arte is determined to make the hotel that her late grandmother left her and her sister successful. Charlotte is the host of the reality show Hotel SOS and is headed there to help, but the two women immediately clash over their ideas for what is best for this endeavor. As they continue to work together, they slowly realize that they may have more in common than they initially thought.
For a more comprehensive list of new releases, check out our New Books newsletter.
Riot Recommendations
As summer is winding down, I thought it would be a good time to mention some of the best books I've read this summer. Now, I will be honest and say that both of these are relatively new releases and were previously mentioned in the 'New Release' sections of a prior newsletter.
That said, I also feel that they are flying somewhat under the radar in Romancelandia which is why I'm calling them out here. Having now read and enjoyed both, I'm get to tell you more about why I liked them than just a synopsis. Enjoy!
I may not be looking for a summer fling, but this book did make me consider finding an adult sleepaway camp to check out if for no other reason than that experience. I enjoyed the slow burn romance that developed between Garland and Stevie, even if the attraction was instantaneous. I also really enjoyed Garland's inner journey to who she really was and that her personality was fine the way it was; it just wasn't the one for her ex-husband. This is a super sweet romance that gives all the summertime vibes.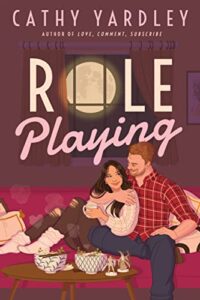 I really enjoyed reading about Maggie, a middle-aged woman who long ago said "Screw it" to the world at large and embraced her grumpy, introverted nature. Aiden was also a very lovable and caring man even to people that he shouldn't have been. They build a good solid friendship online before meeting in person and even after meeting up and realizing they had both made a mistake, they still kept their platonic friendship strong, even with the simmering attraction. Also, as someone who knows she is the grump more often than not, I appreciated that it was that female main character that fit that role.
And that is all I have for y'all today. I hope that you enjoy your upcoming weekend, whenever it may be, and that you get a lot of reading done. I'll be back in your inboxes Monday and in the meantime you can find me over on what always be known as the blue bird app under @PScribe801. Until then, happy reading and stay hydrated.