Welcome to In The Club, a newsletter of resources to keep your book group well-met, well-read, and well-fed.
So we all know how beneficial reading fiction can be, but did you know that it can increase empathy, thereby improving how we relate to people outside of our own experiences? This is partially why it's important to read books written by diverse authors. It's also partially why reading translated books by women specifically is so important. By doing so, we become more privy to the experiences — from the struggles to the joys — of women around the world. Apart from making us more empathetic to certain hardships, reading translated books by women can also open our eyes to new ways of thinking.
Since books written by women account for such a small percentage of translated works, Meytal Radzinski started Women in Translation Month to try and increase visibility. So today, I'm sharing a few translated books by women I think you should check out.
Before we do, make sure to check out Book Riot's New Release Index! It's what I use to assemble new release lists and it will keep you ahead of the library holds list. IYKYK.
Nibbles and Sips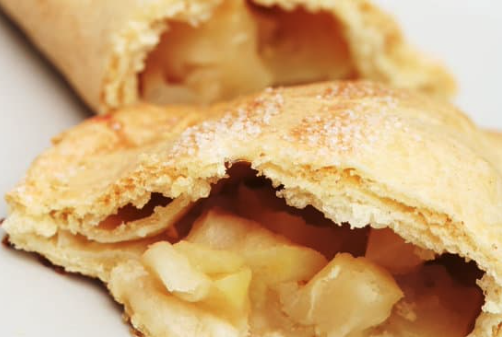 I think I've recommended a few recipes by @kimmyskreations1 already, but I feel like y'all see why. I don't do much with baking + fruit, but it's still peach season and I'm looking forward to trying something out of my ordinary.
She doesn't include printed instructions, but Creole Contessa does here.
You'll need:
– 2 cans of peaches
– butter
– empanada wrappers
– white sugar
– cinnamon
– brown sugar
– nutmeg
– vanilla bean gel/vanilla extract
You can add amounts by eyeballing @kimmyskreations1's video (and stopping when your ancestors say to), or just follow Contessa's listed-out instructions.
---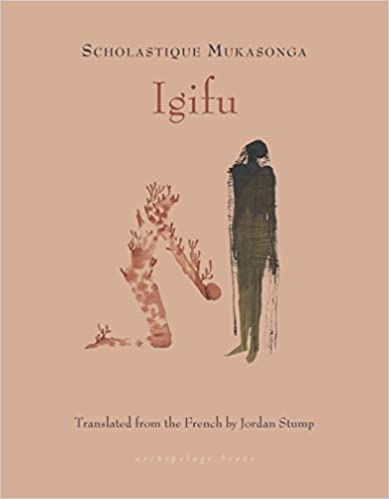 Igifu by Scholastique Mukasonga,translated by Jordan Stump
This takes place during the Rwandan genocide and is partially fictional, partially autobiographical. Hunger has such a constant presence in characters' lives that it's personified as Igifu, "a cruel guardian angel." A child searches for nourishment at the bud of a flower, a woman recounts her life before the war and after, and a young man remembers his father and the wealth that cattle promised in another time. Zadie Smith has said the collection "rescues a million souls from the collective noun genocide."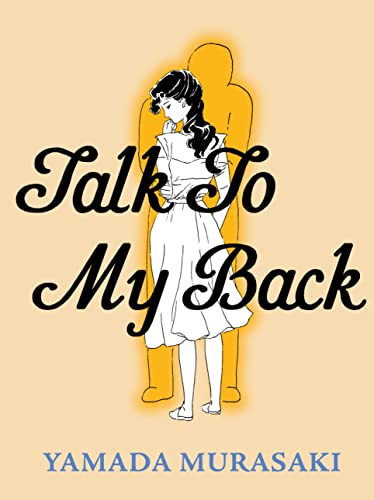 Talk to My Back by Yamada Murasaki, translated by Ryan Holmberg
Is "talk to my back" the Japanese version of "talk to the hand?" I personally think so, and if it really is, then this title is serving an extra bit of life. Especially considering its subject matter: it follows Chiharu as she struggles with the state of her marriage and mothering two teenage daughters. As her husband's disregard for her — he sees her as a domestic servant and cheats on her — becomes apparent, so too does Japan's failing of its female population. Murasaki was the first manga artist to use manga as a medium to explore the lives of Japanese women in such an honest way, and Talk to My Back was originally published serially in the influential alternative manga magazine Garo from 1981-84.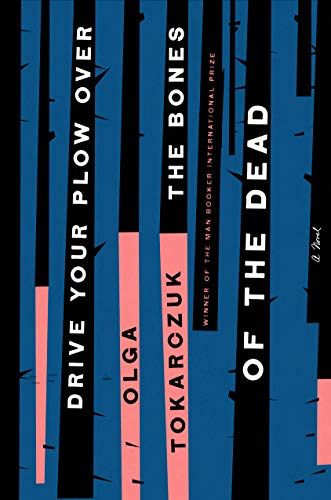 Janina is an aging astrologist who house-sits for some of her neighbors, who usually only return to their houses in her small Polish town for vacations. She also translates the poetry of William Blake, which is an interesting combination of activities (listen, get you someone who can do both). When the bodies of some of her neighbors, people she knew not to respect nature, turn up dead, she assumes that animals are taking their revenge. This is a mystery that has possible supernatural elements, with a main character who is eccentric and just as passionate about the lives of animals as she is that of humans.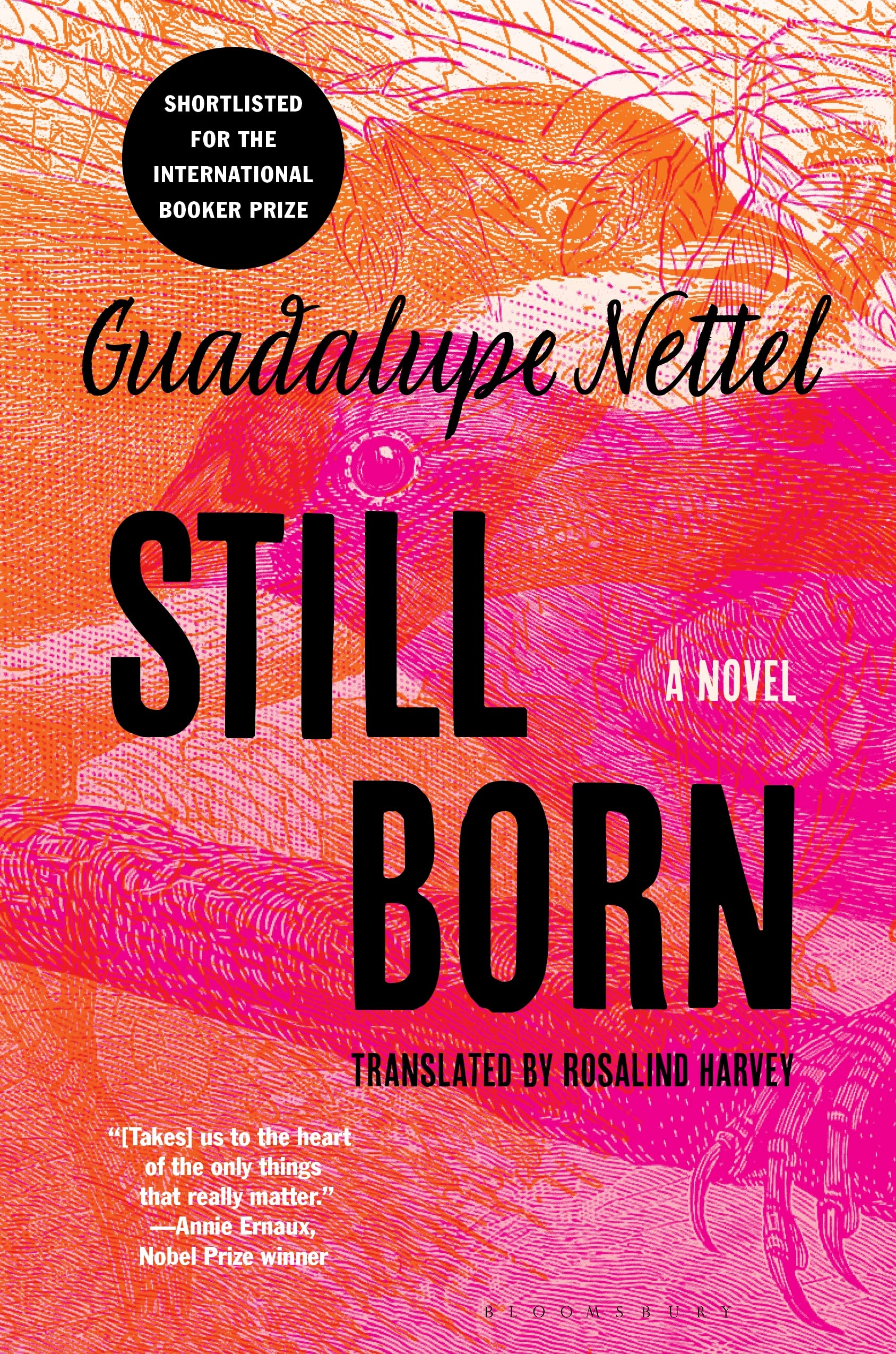 Still Born by Guadalupe Nettel, translated by Rosalind Harvey
This was shortlisted for the International Booker Prize and follows two homegirls and their ever-changing views on motherhood. Since forever, Laura and Alina have thought that becoming mothers wasn't for them, instead structuring their lives around careers. So much so that when they reach their mid-30s, Laura has her tubes tied. But then Alina does a 180 and announces her decision to have a child. This, understandably, rattles their friendship, but what starts off as shaky ground turns into sympathy for a damning diagnosis for Alina's unborn child. As Alina contends with what may happen to her baby, Laura begins to see motherhood in a new light, courtesy of her widowed neighbor's young son.
Suggestion Section
Book Club:
Join Rebecca & Jeff in the First Edition podcast to consider the 10 finalists for the "It Book" of August and pick a winner.
More To Read
August 2023 Horoscopes and Book Recommendations
8 Award-Winning Literary Fiction Books You've Never Heard Of
Libraries Are Under Attack Because They Are Anti-Fascist
The Bestselling Books of the Week, According to All the Lists
---
I hope this newsletter found you well, and as always, thanks for hanging out! If you have any comments or just want to connect, send an email to erica@riotnewmedia.com or holla at me on Twitter @erica_eze_. You can also catch me talking more mess in the new In Reading Color newsletter as well as chattin' with my new co-host Tirzah Price on the Hey YA podcast.
Until next time,
Erica