Welcome to Read this Book, a newsletter where I recommend one book that needs to jump onto your TBR pile! August is Women in Translation Month, so for the rest of the month I'm recommending books by women in translation! First up, is a sinister story that's horrifically creepy in all of the best ways.
Delighting velocireaders since 2017, Book Riot's New Release Index will keep you in the know about all the latest books. New books for days. Subscribe today — you won't be able to read them all, but it's fun to try!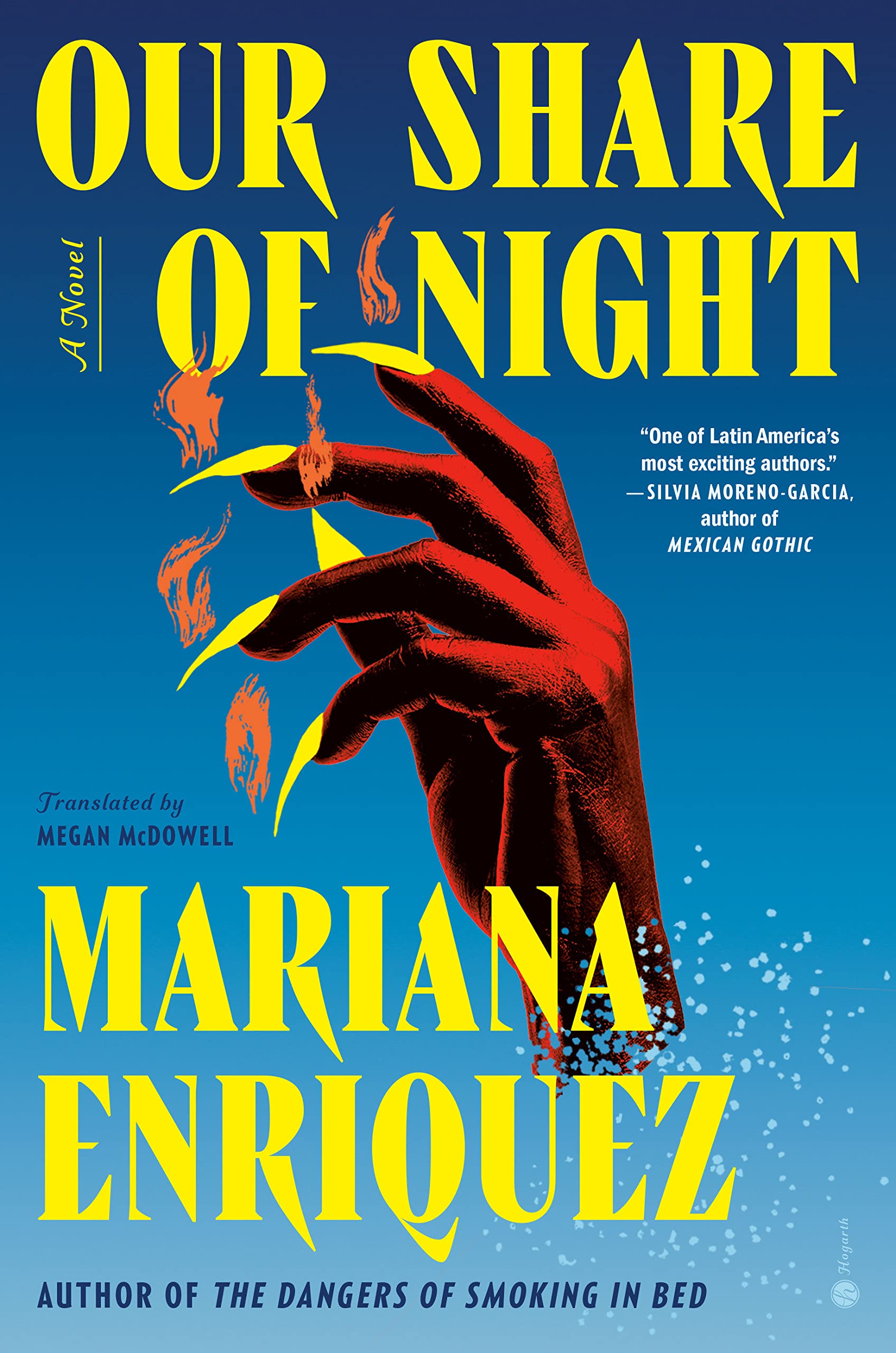 Our Share of Night by Mariana Enríquez, Translated by Megan McDowell
I first read Enríquez when her first book was translated into English, Things We Lost in the Fire, which was an incredible short story collection. But having only read Enríquez's short fiction, I didn't know what to expect from Our Share of Night, which comes in at almost 600 pages. But let me tell you, I was blown away by this novel.
The story is set in Argentina during the 1980s and begins with Juan and his son Gaspar traveling north from Buenos Aires to Juan's in-laws' house in the country. We aren't sure why the two are headed north, but as the pair grow closer to their destination, Juan is filled with dread. We learned that his wife has recently died under mysterious circumstances. Juan, who lives with a life-long heart condition, struggles to be a solo parent while also still grieving for his wife.
Soon, Juan and Gaspar are engulfed by a mysterious group just called "The Order" that holds a sinister grasp over Juan and his son. The novel is horror at its best, examining the evil in this world, who holds the power in society, and what suffering under that power does to people's mental and physical health. Enríquez delves into the question, who are the real monsters in our society?
Megan McDowell has given us a beautiful translation that seamlessly creates a sinister and creepy atmosphere throughout the story. I felt immersed in the story from the first chapter and flew through this book, finishing it in just a couple of days. This is a book perfect for the spooky season, or really any season where you want to be terrified. Just as a content warning, this book does contain graphic violence towards women and children throughout the novel.
Join Rebecca & Jeff in the First Edition podcast to consider the 10 finalists for the "It Book" of August and pick a winner.
---
That's it for this week! You can find me over on my substack Winchester Ave, over on Instagram @kdwinchester, or on my podcast Read Appalachia. As always, feel free to drop me a line at kendra.d.winchester@gmail.com. For even MORE bookish content, you can find my articles over on Book Riot.
Happy reading, Friends!
~ Kendra