What's up, Book Friends?
Emily here with another round of Book Radar news to get you through your Thursday. It's been quite a week with another round of Silent Reading Party and a fun Ghost Files live show. You gotta keep enough fun in your life to stave off the existential mid-week dread, right? Question: do you believe in ghosts? I do! Second question: if you were going to a Silent Reading Party, what book would you be reading? These aren't rhetorical questions, so feel free to reach out and let me know. In the meantime, let's talk books!
XOXO, Gossip Emily
Delighting velocireaders since 2017, Book Riot's New Release Index will keep you in the know about all the latest books. New books for days. Subscribe today — you won't be able to read them all, but it's fun to try!
Book Deals and Reveals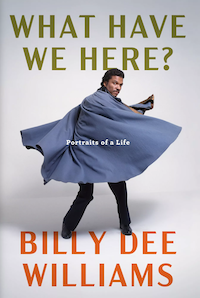 Star Wars star Billy Dee Williams has shared the cover of his upcoming memoir What Have We Here? The book's editor Victoria Wilson said in a statement, "Billy Dee Williams has had a fascinating life and career. The book he writes is fun and, like Billy, hard to resist and draws you in." The book will be published on February 13, 2024.
Hyperion Avenue, an imprint of Disney Publishing Worldwide, is launching Marvel Crime. The program will publish "hard-edged crime-fiction for adults" and includes three original novels, each featuring different Marvel characters. The first title debuts in 2024.
Penguin Teen has the cover reveal for Black Girl You Are Atlas, "a thoughtful celebration of Black girlhood." The book is written by award-winning author and poet Renée Watson, with art by Ekua Holmes. It's hitting shelves on February 13, 2024.
And Literary Hub is sharing the cover of Real Americans by Rachel Khong. It's out from Knopf on April 30, 2024.
Can't wait for the next installment of Xio Axelrod's The Lillys series? Paste has shared the cover of the next book! Girls with Bad Reputations will be out next year.
Check out the cover of Infinity Alchemist, the young adult fantasy debut from award-winning author Kacen Callender. It's out on February 6, 2024, from Tor Teen.
The new trailer for Loki Season 2 gives fans a first look at Ke Huy Quan as OB, a maintenance man for the Time Variance Authority. This is the actor's MCU debut. Loki Season 2 premieres on October 6th, streaming on Disney+.
The longlist has been announced for the 2023 Booker Prize.
Are you a President Barbie or a Weird Barbie? Find out which Barbie you really are with this fun Barbie book quiz.
New month, new books! Check out our August 2023 horoscopes to find out which book the planets are guiding you to read.
Book Riot Recommends
Hi, welcome to everyone's favorite segment of Book Radar called Book Riot Recommends. This is where I'll talk to you about all the books I'm reading, the books I'm loving, and the books I can't wait to read and love in the near future. I think you're going to love them too!
Join Rebecca & Jeff in the First Edition podcast to consider the 10 finalists for the "It Book" of August and pick a winner.
Prepare Your Shelves!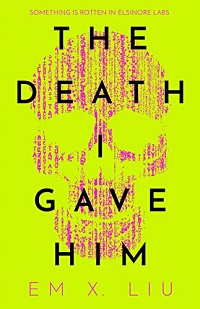 I've been patiently awaiting the release of this one since it was announced in 2021, and it's finally time for all of us to prepare our shelves! The Death I Gave Him is a queer sci-fi retelling of Hamlet that's also a locked-room mystery. That's a genre mash-up I can really get behind!
After Hayden Lichfield's father is found murdered in their laboratory, the facility goes into lockdown until they uncover who committed the crime. Now everyone in the lab is a murder suspect. And days before Hayden's father died, he recorded a video for his son with the message: Avenge me. Now, over the course of the next 14 hours, Hayden will have to investigate the suspects and uncover the secrets of the lab. His only ally in his pursuit is the lab's artificial intelligence Horatio, who has been his dear friend since his creation.
Words of Literary Wisdom
"There are a few times in life when you leap up and the past that you'd been standing on falls away behind you, and the future you mean to lean on is not yet in place, and for a moment you are suspended, knowing nothing and no one, not even yourself."
— The Dutch House by Ann Patchett
What's Up in the Book Community?
My iPhone is constantly telling me I spend too much time staring at my screen, which is honestly so rude. But this means I spend a lot of time scrolling around the online book community: BookTube, Bookstagram, BookTok, BookLinkedIn (JK. That's not a thing…I don't think). You get the idea. Don't have the time, energy, or the will to do all of that yourself? No problem. I got you. In this weekly section of Book Radar, we'll take a look at something cool, interesting, and/or newsy that's going on in the book community.
How about some Bookstagram drama, friends? Recently, Jess on Youtube posted a video examining one Bookstagrammer's post about cop romances and the backlash that followed.
And Here's A Cat Picture!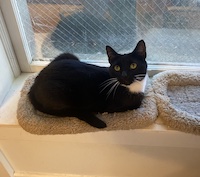 Oh, you want more pics of cats in the window? You got 'em! I've got a never-ending supply. I had to hold up a toy to get Remy to look at me today, but we got the picture, and that's all that matters.
And that's all for Thursday's Book Radar, friends! I hope you have a wonderful weekend, and I'll see you next time!