Welcome to In The Club, a newsletter of resources to keep your book group well-met, well-read, and well-fed.
It's the first of the month already! In the words of Lil Jon, "WHAT?!" For real, the time just keeps flying by…I will admit that I kind of like new months, though, because it means new books, new horoscopes, and just new possibilities.
In keeping with the recent tradition I've started, below I've got some new books out this month that I think will be perfect for book clubbing.
Let's get to them!
Before we do, make sure to check out Book Riot's New Release Index! It's what I use to assemble new release lists and it will keep you ahead of the library holds list. IYKYK.
Nibbles and Sips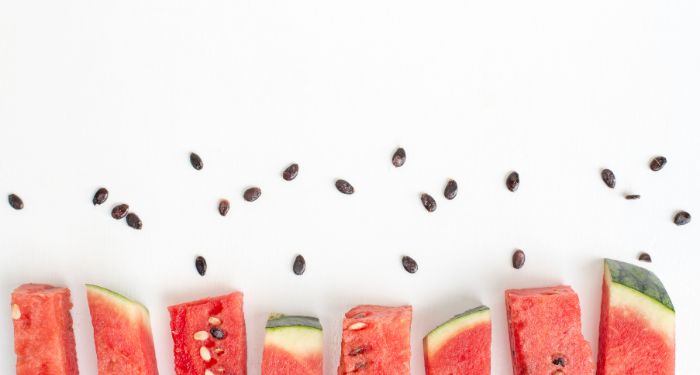 I have never heard of watermelon fries, but I'm so intrigued! It's essentially just watermelon cut into fry-like shapes, and @Feelgoodfoodie made a delicious-sounding dip to go with them.
All you need is: a watermelon, crinkle cutter (if you want to be extra cute), and yogurt, honey, and strawberries for the dip. Cut up the watermelon and blend the dip ingredients together and there you have it.
What Vibe Is Your Book Club Going For?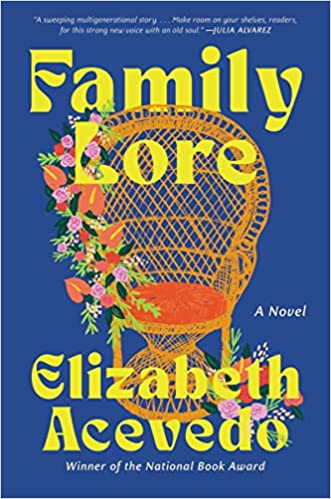 Family Lore by Elizabeth Acevedo — Women-Centered Family Saga with a Lil Magic
Bestselling and award-winning author Elizabeth Acevedo makes her adult debut with Family Lore. In it, the women of a Dominican American family prepare for a living wake. Flor Marte can see when other people will die, and so it worries her sisters when she requests a living wake for herself. But whether she will die soon or not she keeps to herself — and she's not the only secret keeper. From a secret attraction to an old lover recently released from prison — the Marte women's rich, complex, and magical lives are brilliantly brought to life here.
The Heaven & Earth Grocery Store by James McBride — Small Town Secrets and a Community Coming Together
A dead body is discovered in a small town of Black, Jewish, and other European immigrants in Pennsylvania in 1972. To fully understand what happened, McBride takes us all the way back to 1925, when Moshe and Chona ran both the only integrated dance hall as well as the Heaven & Earth Grocery Store in the Chicken Hill community. It's the Moshes who help their friend Nate, the leader of the Black community, when he needs to hide his deaf nephew to stop him from becoming institutionalized. But then racists interfere and something terrible happens. But the community comes together to protect its own. (Aug. 8)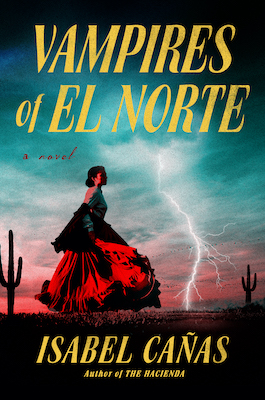 Vampires of El Norte by Isabel Cañas— Some Familiar Horror Tropes, But in a Historical and New-to-You Setting (+ Healer Magic)
I really loved Cañas' The Hacienda and am super excited for this one. It's the 1840s, and Mexico has long been threatened by invaders from the north. But there's another kind of monster that threatens the country's borders. And when Nena and Néstor were young, it was one of these monsters that attacked Nena and caused Néstor to flee. He's been fleeing ever since, and doing his best f-boi impression to drown out the guilt of having abandoned his best friend. The two are united, though, when Néstor is part of a militia to fight off the Americans, and Nena is that militia's curandera, or healer. She (understandably) feels some type of way about how he bolted nine years ago, but the real threat soon takes precedence over any long-held grudges. (Aug. 15)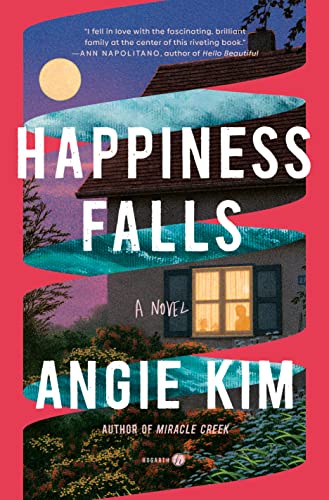 Happiness Falls by Angie Kim — A Nuanced Look at Neurodivergence and Family Dynamics + Mystery
This is part whodunit, missing persons case, meditation on race, philosophical exploration, and more. And it's delightfully twisty on top of all that. The patriarch of the Parksons goes missing, and it's only Eugene — one of the Parksons' kids who has a rare condition that prevents him from speaking — who saw what happened. We follow the investigation, yes, but we also see how the family relearns how to communicate with each other and how they define what it means to be happy. (Aug. 29)
Join Rebecca & Jeff in the First Edition podcast to consider the 10 finalists for the "It Book" of August and pick a winner.
Suggestion Section
Cookbook Showdown: The Best Pound Cake Recipes, Tested
Riot Roundup: The Best Books We Read April-June 2023
Which Barbie Are You Based on Your Book Picks?
Adult Versions of Beloved Childhood Fantasy Novels
---
I hope this newsletter found you well, and as always, thanks for hanging out! If you have any comments or just want to connect, send an email to erica@riotnewmedia.com or holla at me on Twitter @erica_eze_. You can also catch me talking more mess in the new In Reading Color newsletter as well as chattin' with my new co-host Tirzah Price on the Hey YA podcast.
Until next time,
Erica