Despite the big studios' continued refusal to provide their workers a fair wage and decent working conditions, it has been quite the summer for entertainment. Across the Spider-Verse blew everyone away, Barbenheimer took over the world, and on a personal note, I may never recover from the second season of Good Omens. There's one more franchise we have to talk about, but we'll get to that shortly…
Delighting velocireaders since 2017, Book Riot's New Release Index will keep you in the know about all the latest books. New books for days. Subscribe today — you won't be able to read them all, but it's fun to try!
Bookish Goods
I'm pretty sure I've been waiting for this shirt my whole life. Comes in lots of different sizes! $20
New Releases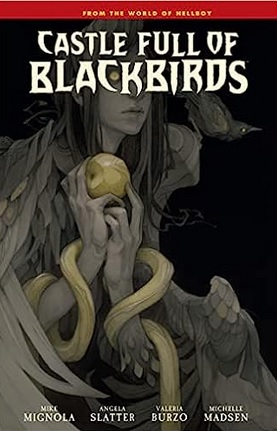 Castle Full of Blackbirds by Mike Mignola, Angela Slatter, Valeria Burzo, and Michelle Madsen
Sara May had hoped that, by attending the Linton School for Girls, she could learn more about the terrible powers that she struggles to wield and control. But not everything at the school is as it seems, and Sara May soon realizes that something else is looking to control her powers, too…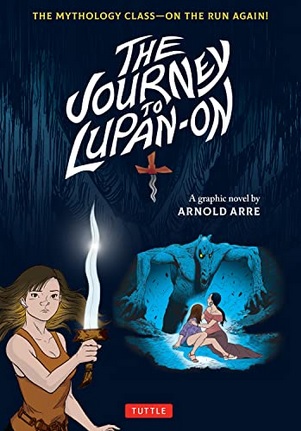 Part of Arre's acclaimed "Mythology Class" series, the old classmates find themselves in a familiar position: having to put aside their many differences to face off against a supernatural threat drawn straight from the pages of Philippine mythology. Can even they, with all their experience, defeat the all-powerful Budniaan?
For a more comprehensive list of new releases, check out our New Books newsletter!
Riot Recommendations
Today's Riot Rec theme is: the 1980s! Today I will pay oblique tribute to the new Teenage Mutant Ninja Turtles film by spotlighting comics set in the same decade in which our pizza-loving reptiles debuted.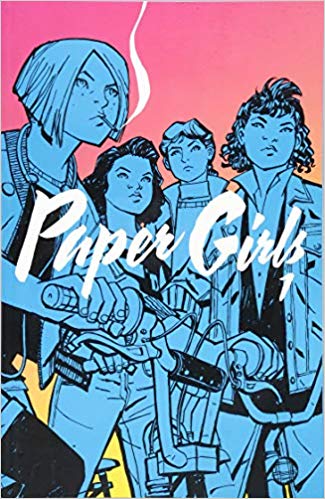 Paper Girls by Brian K. Vaughn and Cliff Chiang
Newsies fans should check out this series about four paper girls who stumble upon an explosive secret and have to decide how to deal with it — while also learning how to grow up into the kind of person they can be proud of.
Banned Book Club by Kim Hyun Sook, Ko Hyung-Ju, and Ryan Estrada
When Hyun Sook started college, South Korea was under a strict military dictatorship that censored books and ruthlessly beat and killed protestors. So it's no exaggeration to say that she and her fellow book lovers were risking their lives to join the college's banned book club.
Have a totally radical Tuesday, nerd friends!
~Eileen