Hey YA Readers!
A tiny programming note: I'll be taking a vacation this week and for part of next. You won't hear from me for a few issues of the newsletter, but you will be graced with the voice of Erica, one of my colleagues, cohost of the Hey YA podcast, and all-around rad YA-loving human. You're in excellent hands while I work on maybe hanging up that hammock.
Psst: What do S.A. Cosby, Khaled Hosseini, Sarah Bakewell, and Yahdon Israel have in common? They've been guests on Book Riot's newest podcast, First Edition, where BookRiot.com co-founder Jeff O'Neal explores the wide bookish world. Subscribe to hear them and stay to hear Book Riot's editors pick the "it" book of the month.
Bookish Goods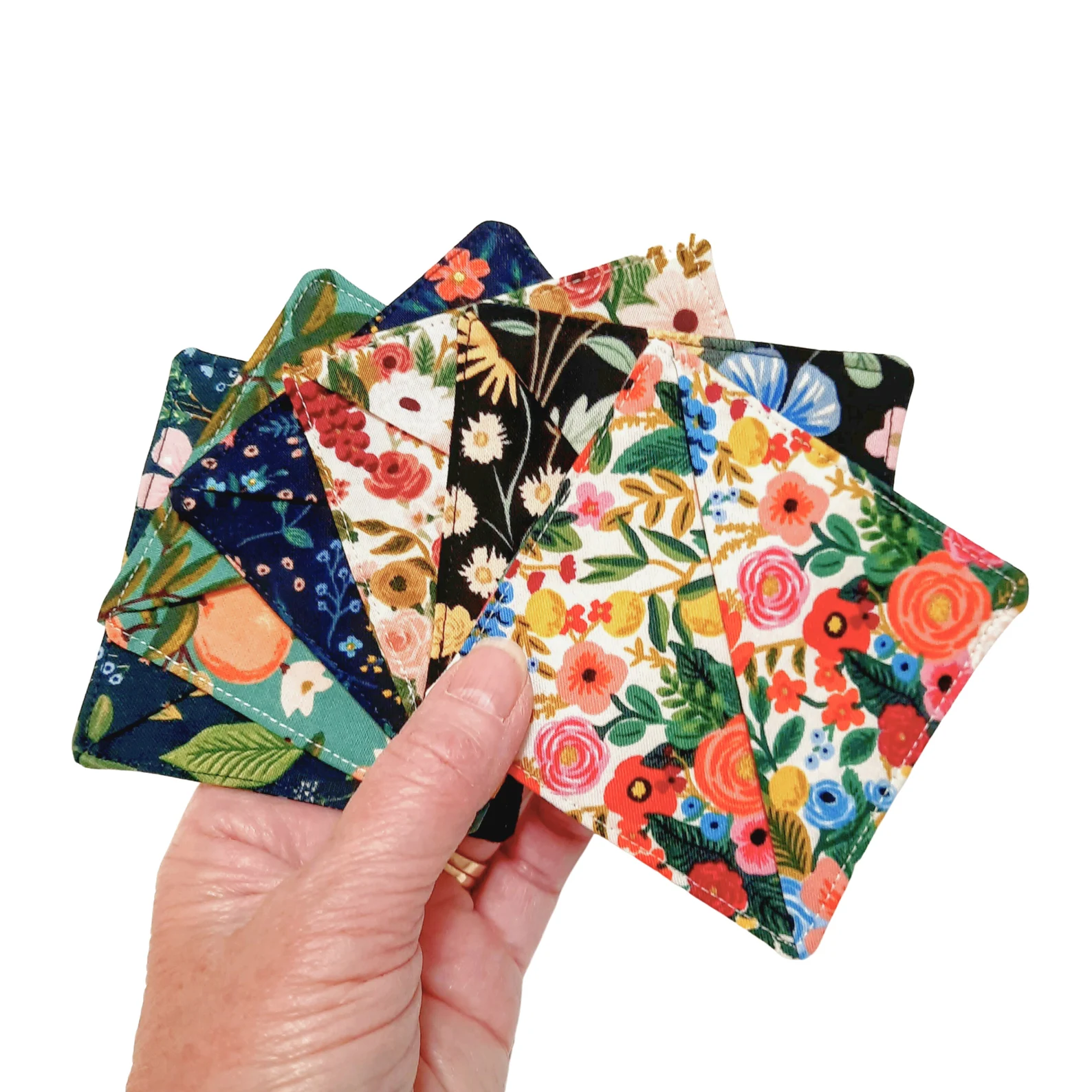 These fabric corner bookmarks are practical, of course, but more importantly, they're gorgeous. I'm a fan of the Rifle Paper motifs — so colorful! So patternful! Grab one for $6.
New Releases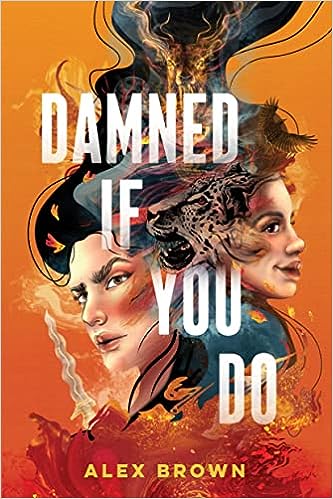 Are you looking for a book pitched as queer Buffy meets Filipino folklore? Of course you are.
Cordelia is your typical high schooler who stage manages the school play, has a not-so-small crush on her bestie, and whose abusive father left her seven years ago. She's not actually sad about the last thing, but she has always thought something has been off. Missing, even.
Fred is Cordelia's guidance counselor at school, and during a session, he tells her he is a demon. Indeed, what Cordelia is missing is part of her soul — she had made a deal with Fred all those years ago to make her dad disappear and then had the memory erased.
Now Fred wants a deal with Cordelia. Of course, it's not so much a deal when he tells her she'll need to take down a rival demon, and if she doesn't, then she'll spend eternity in hell with her dad.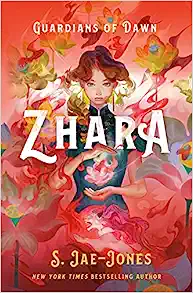 There are no magicians in the land of Morning Realms, as they were blamed for monsters who tore apart the land 20 years ago.
Jin Zhara is struggling under the weight of so much responsibility put on her by her family. The last thing she wants is to humor rumors of monsters coming back to Morning Realms. Especially because she's had to keep her magic hidden for fear of being banished herself. When Zhara accidentally encounters Han, she is brought into a secret organization called Guardians of the Dawn. Their work? Magical liberation.
The rumors of the monsters seem more and more true, and the Guardians of the Dawn believe it to be the work of a demon. It might be up to Zhara to tap into her forbidden magic and help restore the balance of the universe.
Lush fantasy? Check. A little Sailor Moon vibe? Check. This is the first in a forthcoming series.
For a more comprehensive list of new releases, check out our New Books newsletter.
Riot Recommendations
Whenever I think about the subgenre of "space opera," for some reason, I get the lyrics to the song "Rock Lobster" stuck in my head. These things are not related, except that they share syllable counts in their two words, and the song definitely has out-of-this-world vibes. If you now will never unsee this, welcome and my apologies.
It's the last day of July when this newsletter publishes, and I want to acknowledge that July is Disability Awareness Month. Every year I highlight it in the newsletter or somewhere on Book Riot's main site. I did not this year, and that was done for a couple of reasons. First, it's been so widely covered around these parts and in other YA outlets that nothing new would be said here. Second, and even more importantly, I intentionally highlight disability stories — fiction and non — all year long. I started to draft a look at upcoming disability YA and realized I wrote that newsletter March 20. Disability nonfiction? Not that long ago, either. That isn't to say it isn't worth highlighting in July — it is! — but it should also just be part and parcel of coverage all year long.
All of that to say: I hope that you have found and read some great books this month by and about disabled people. I also hope you keep it up year-round. If you want some stellar reading about disability literature, I cannot recommend Kendra Winchester's work enough, including this look at a nondisabled reader's guide to disability lit, a book lover's guide to Disability Pride Month, and 10 books to introduce readers to disability literature.
There's no nice transition here to say…we're going to talk space operas today. Part of why is the heavy focus on realistic stories over the last few newsletters. The other part of why is because they're fun, dammit. I've not included some of the obvious here in terms of spin-offs or expanded universe stories — like the most well-known space opera Star Wars — as you know those are abundant in YA.
If you're not entirely sure what defines a space opera and may not understand it via the Star Wars comparison, that's okay! It's pretty straightforward: these are character-driven novels set in space, where there is often an element of space warfare or adventuring, so there is plenty of opportunity for character drama. I personally see them as stories that don't care about Earth or have an Earth element to them, such as being a story that begins on Earth and the characters travel to space, but others may find the Earth element okay in terms of the definition. Neither is more correct but instead are personal preference. (This is why you don't see Nyxia by Scott Reintgen here, though it is a great series for fans of space thrillers!).
Let's get our Rock Lobster Space Opera on. As always, this is a selection of titles, so many great ones are not included.
Thanks for hanging out, and Erica will be your space guide for the next few editions of the newsletter.
Happy reading!
–Kelly Jensen, currently finishing up My Father, The Panda Killer by Jamie Jo Huang