Greetings and salutations! Welcome, or welcome back, to the Kissing Books newsletter. I'm PN Hinton, here to give you the rundown on the world of romance, including new releases, recommendations, and other entertaining ways to pass your time.
It's the last full week of July y'all! My mind is blown. This month seems to have flown by, although if I'm being honest, the same can be said of this whole year. All in all though, July was pretty good to me apart from the heat. Got a lot of socializing in, which for me is different. Read a few good books as well, which is always a bonus. So all in all not too bad.
Have you taken the time time to listen to First Edition, Book Riot's latest podcast, yet? If not, you're really missing out. Subscribe to hear them and stay to hear Book Riot's editors pick the "it" book of the month, as well as interviews from popular authors such as S.A. Crosby and Khaled Hosseini.
Bookish Goods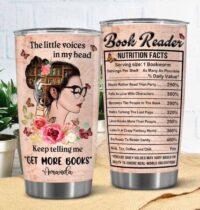 It occurred to me that as much as I push for hydration, it's been more than a minute since I shared a tumbler. So, I'm rectifying that now and hoping that this quirky one that can be personalized helps to serve as an incentive to drink water. Because it's hot as all get out almost everywhere right now. Prices start at $33.65.
New Releases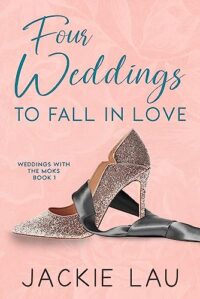 Four Weddings to Fall in Love by Jackie Lau
Max has to attend at least four weddings this year and he is not looking forward to it in the slightest. When he meets Kim at the first one, sparks fly immediately. Against his better judgment, he tries to engage in a one-night stand, which ends in disaster. He is willing to shake it off and try to forget about it until he discovers that Kim is a family friend to his cousins, which means that she will also be in attendance at all the weddings which, all things considered, may get awkward.
CeCe has finally achieved the dream of opening up her own salon and is on Cloud Nine. When her favorite client Alexis, comes to visit the shop, she engages in a little harmless flirting. After all, she doesn't date clients so there's no risk there. That is until Alexis changes stylists so that they can date. CeCe fears that as a surgeon, the other woman is so far out of her league there is no hope. But will Alexis be able to convince her otherwise?
For a more comprehensive list of new releases, check out our New Books newsletter.
Riot Recommendations
As I've mentioned before, it is obnoxiously hot outside. Like to the point where I don't like going out all that much even if I'm going into a place with AC. I bribe my kid with a $10 payout if he goes to check the mail rather than walk over myself. It. Is. Hot.
So I guess it makes a bit of sense that part of me is already wanting the cooler weather. Maybe not exactly snow but I'd like to be able to go outside with make-up, if I'm feeling so inclined, and not have it melt off.
That's why today's themes are books that take place in winter. I suppose another option could be Christmas in July, as I haven't done that yet this yet. Either way, they're both books that take place in a location where the temperatures are much cooler, which sounds amazing to me right now.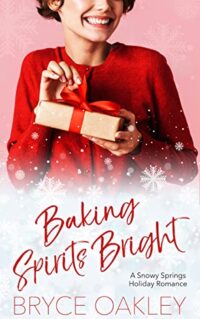 Baker Beth knows she needs to be focusing on winning baking competition Top Holiday Baker and not on how attractive Ari, one of the guest judges is. However, there is no denying the attraction between the two, especially when it becomes obvious that Ari wants more from Beth than a few stolen kisses. Will Beth be able to win the prize and the girl or will she have to chose between her career and love?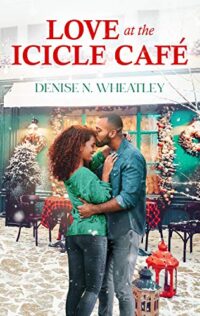 When Mina returns to Germany to help her parents sell the titular café, she expects it to be an easy process. Then she runs into Scott, her childhood crush and the chef of the restaurant who doesn't want the sale to go through but can't afford to meet the price being offered by a hotel chain. When he enlists Mina's help for the annual Icicle Fest, he sees it as an opportunity to convince her to give him a shot at taking over her family's establishment and winning her heart.
If you've been yearning for some dragon shifter romances, this list has you covered.
Pick your meals for a day and get your soulmate's Zodiac sign.
This really does sound like an awesome way to spend a Tuesday.
And that's all I have for y'all today. I'll be back on Thursday though with another newsletter and in the meantime you can still find me floating around on Twitter every now and then under @PScribe801. Until then happy reading and stay hydrated.