It's Monday, and it's Barbie week!
Have I ever been more excited about a movie I've never seen? Doubtful. I got my nails painted florescent pink, and I am ready to go. But in the meantime, let's talk books.
What do S.A. Cosby, Khaled Hosseini, Sarah Bakewell, and Yahdon Israel have in common? They've been guests on Book Riot's newest podcast, First Edition where BookRiot.com co-founder Jeff O'Neal explores the wide bookish world. Subscribe to hear them and stay to hear Book Riot's editors pick the "it" book of the month.
Book Deals and Reveals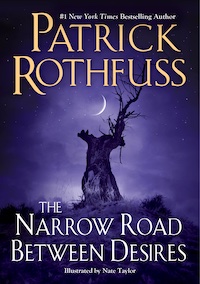 Patrick Rothfuss returns to the Kingkiller Chronicle universe with The Narrow Road Between Desires, a reimagining of his stand-alone story "The Lightning Tree." The book, illustrated by Nate Taylor, publishes on November 14, 2023, with DAW Books. 
Tor.com also has the cover reveal of Carissa Broadbent's The Serpent and the Wings of Night. This start of a new series will be out on December 5, 2023, from Bramble.
And here's the cover reveal for the upcoming Defiant graphic novel. The new graphic novel comes from comic book artists Nikolas Draper-Ivey (Static: Shadows Of Dakota, Black Panther soundtrack cover) and Ray-Anthony Height (Marvel Comics' Star Wars: Doctor Aphra) with editor Chris Robinson (Marvel Comics' Black Panther).
Rap icon Jay-Z has announced a special exhibition at the Brooklyn Public Library entitled The Book of HOV.
BOOM! Studios is releasing a graphic novel adaptation of the official A.C.H. Smith novelization of the 1986 film Labyrinth.
Little Free Libraries has teamed up with Venables Bell + Partners to create the Unbanned Book Club.
Reader's Digest has released a list of 100 of the best books of all time, including a mix of nonfiction and fiction of differing genres.
We've selected the best books of 2023 so far! From historical romance to queer stories to comedic horror, and more.
Book Riot Recommends
Hi, welcome to everyone's favorite segment of Book Radar called Book Riot Recommends. This is where I'll talk to you about all the books I'm reading, the books I'm loving, and the books I can't wait to read and love in the near future. I think you're going to love them too!
Delighting velocireaders since 2017, Book Riot's New Release Index will keep you in the know about all the latest books. Start your 14-day free trial today.
Can't Wait for This One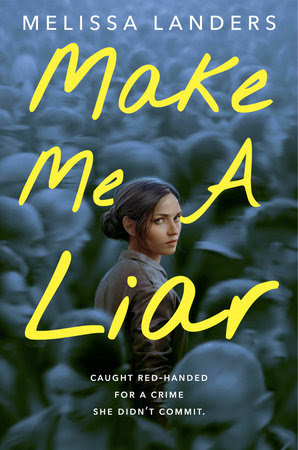 Make Me A Liar by Melissa Landers (Disney Hyperion, December 5)
Any time I hear a book compared to Veronica Mars, I'm 100% in. If you're like me, then you'll want to check out Melissa Landers' Make Me A Liar, a book that's like a sci-fi/fantasy version of everyone's favorite amateur sleuth, Veronica Mars.
Tia Dante has the genetic gift of being able to transfer her consciousness into other bodies. Everyone at Harvey Davis High School knows about Tia's special powers, and she's got a reputation for using her gifts to help others. Whether it's helping someone get revenge on a cheating ex or getting back at a bully, no job is too strange or awkward as long as it's in the name of doing what's right.
But then, one day, when Tia is off on a mission, someone else uses her body to commit a crime…murdering the town prosecutor. What's worse, there is camera footage of Tia committing the murder, and she has no alibi. To find out who the real murderer is and prove her innocence, Tia will be forced to team up with her ex Nash Brock to crack the case.
What I'm Reading This Week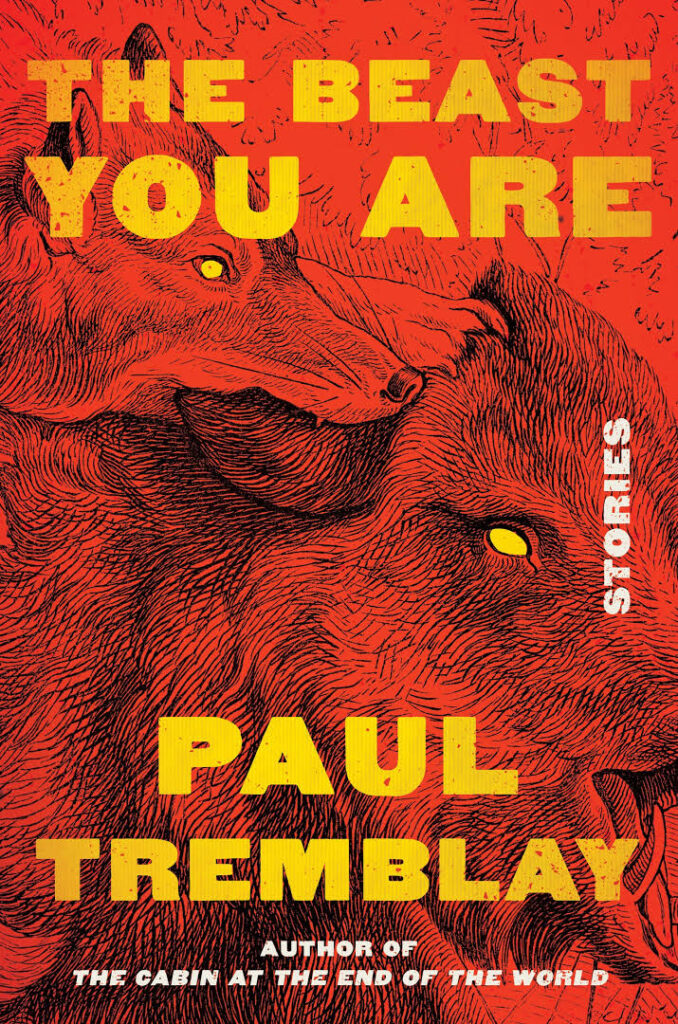 The Beast You Are by Paul Tremblay
Piñata by Leopoldo Gout
The Troop by Nick Cutter
Your Driver is Waiting by Priya Guns
Imogen, Obviously by Becky Albertalli
Orange by Ichigo Takano
Monday Memes
I'm sharing this for the Barbie side only, because screw reading what you think you're supposed to read.
A Note About Milan Kundera
The Unbearable Lightness of Being is one of my favorite books of all time, and I went through a long period in college where I just tore my way through all of Milan Kundera's books. Needless to say, I was very sad to hear of the author's passing last Tuesday. Kundera, who published 10 novels, in addition to several short stories, essays, and poetry collections, was 94 at his time of death.
And Here's A Cat Picture!
I was away from home all day today, so this picture came from my husband. Serious FOMO. Look at the cute cat moments I missed out on today. Leaving home is for chumps.
See you on Thursday, friends!