Hey‌ ‌there‌ horror fans, ‌I'm‌ ‌Jessica‌ ‌Avery‌ ‌and‌ ‌I'll‌ ‌be‌ ‌delivering‌ ‌your‌ ‌weekly‌ ‌brief‌ ‌of‌ ‌all‌ ‌that's‌ ‌ghastly‌ ‌and‌ ‌grim‌ ‌in‌ ‌the‌ ‌world‌ ‌of‌ ‌Horror.‌ ‌Whether‌ ‌you're‌ ‌looking‌ ‌for‌ ‌a‌ ‌backlist‌ ‌book‌ ‌that‌ ‌will‌ ‌give‌‌ you‌ ‌the‌ ‌willies,‌ ‌a‌ ‌terrifying‌ ‌new‌ ‌release,‌ ‌or‌ ‌the‌ ‌latest‌ ‌in‌ ‌horror‌ ‌community‌ ‌news,‌ ‌you'll‌ ‌find‌ ‌it‌ ‌here‌ in‌ ‌The‌ ‌Fright‌ ‌Stuff.
So, uh, all the thalassophobes in the room might want to avert thine eyes. Because, unfortunately for you, I happen to be a thalassophile, who finds great and terrible joy in the unknown depths of the sea and all their weirdness. And given that my corner of New England is currently an uncomfortable degree of warm, all I want to do is plunge myself into the Atlantic and sink slowly into the dark like the cryptid I endeavor to be someday.
Which is why this week's theme is all things salty and frightening to comprehend!
But first! This: If you're looking for a new bookish podcast to add to your life, be sure to check out First Edition where BookRiot.com co-founder Jeff O'Neal explores the wide bookish world. Subscribe to hear what's new and exciting in the world of books and publishing, and stay to hear Book Riot's editors pick the "it" book of the month.
Bookish Goods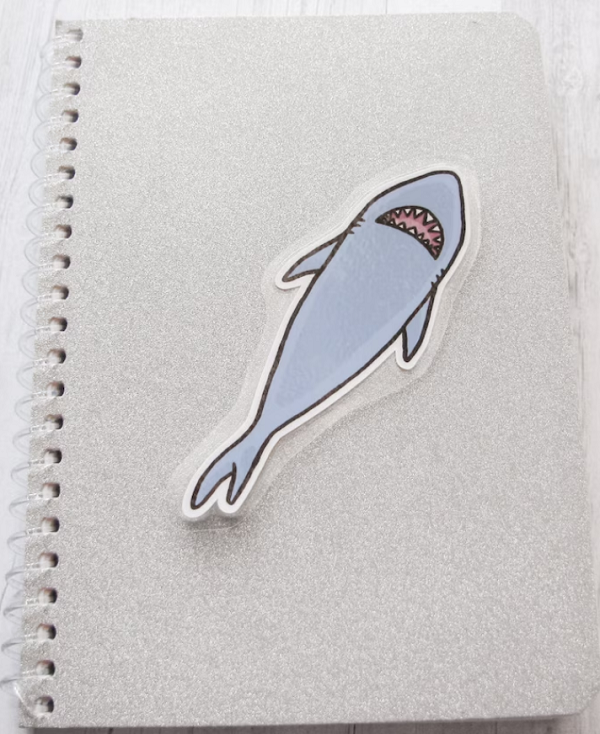 Oh no, it's so cute. Let this little shark friend hold your place for you when you have to put your book down, but don't stay away too long! He might get hungry. Chomp Chomp.
$5
New Releases
If you've been counting down to Camp Damascus' publication day, get ready! Tomorrow, Chuck Tingle's queer horror novel hits shelves and I'm so ready for my copy to get here. Camp Damascus shines a light on the danger that the LGBTQ+ community has faced and continues to face in America, making it a painfully necessary story for our times. The book is set in the titular Camp Damascus, an isolated gay conversion camp in the mountains of Montana, near the self-proclaimed "god-Fearing" community of Neverton. The camp's mission is "holy" and its reputation is set as one of the "most effective" conversion programs in the country. But the secret behind Damascus' success is far from sacred, and our campers will have to risk everything to escape the danger that awaits them.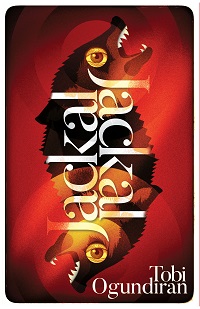 If you're looking for a new collection of stories to fall into, look no further than Tobi Ogundiran's debut collection Jackal, Jackal, out tomorrow from Undertow Publications. Ogundiran's short fiction has been featured in a number of genre magazines, and nominated for several awards. Now some of his best work has been collected in a single volume for fans to revisit and new readers to discover. The tales in Jackal, Jackal are dark, magical works of fiction full of strange beings and otherworldly entities. From a story inspired by Pinnochio about a lost wooden boy looking for love to menacing librarians and vengeful goat mothers, there's a little something for everyone in this exciting new collection.
For a more comprehensive list, check out our New Books newsletter!
Riot Recommendations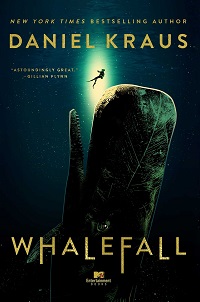 Whalefall by Daniel Kraus (August 8)
Read this book. I'm not even asking, I am full-on Bigolas Dickolas and telling you to read this book, or I will come to your house and serenade you loudly with off-key covers of whale songs until you comply. Because if Daniel Kraus is going to make me cry over whales, I'm taking y'all with me. If you haven't seen the rave (and fully deserved) reviews making the rounds, Kraus' tense, beautiful, horrifying survival thriller Whalefall is shaping up to be one of the best new horror books of this year. Jay Gardiner knows the risks he's taking when he sets off from one of the most dangerous beaches on the West Coast to search for his father's bones. Diving always comes with risks, but they'll be worth it if Jay can find his father's remains and get a break from the guilt that has plagued him since his Father committed suicide a year ago. At first, everything goes according to plan. Until Jay dives too deep and ends up being swallowed by a sperm whale hunting for squid. Trapped in the belly of the massive whale, Jay has one hour to find his way out before his air runs out.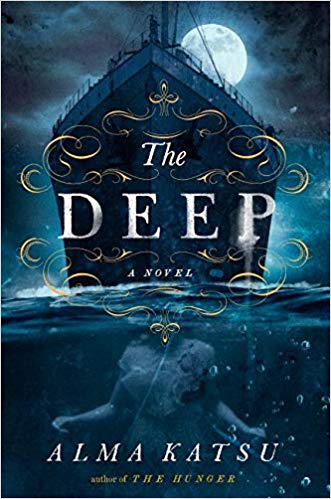 My obsession with large ships will not permit me to create this list without including at least one haunted ocean liner book, and Alma Katsu's The Deep is a perfect example of that particular subcategory. But reader be duly cautioned, if you're looking for a tense, fast-paced read, The Deep is not the one you want. Its excellence lies in its slow-building storytelling and creeping, dread-filled tone. What begins on the Titanic with a forbidden attachment and inevitable tragedy finds its resolution on the equally ill-fated Britannic. Annie, one of the survivors of the Titanic, has brought her demons with her to her stint as a nurse on board the luxury liner turned hospital ship, the Britannic. The past has a way of clinging that even the sea can't wash away, and when she comes across an unconscious soldier who she recognizes as a young man who absolutely could not have survived the disaster of the Titanic, she is forced to confront her past and question the very memories that haunt her.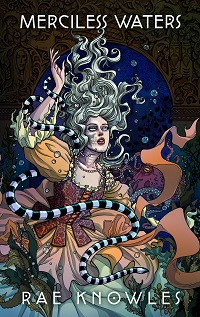 Rae Knowles can just have my money because I need this horror novella about Sapphic pirates more than I need life. Or groceries. Out in November from the excellent Brigids Gate Press, Merciless Waters is about a mysterious pirate ship Scylla, crewed only by women with no past. They spend their days roaming the sea, and for Jaq and Lily that's enough. Their past doesn't matter, only the present they share. Until, that is, the crew finds a man adrift on the sea and brings him on board. Lured by the promise of something new and unfamiliar, Lily abandons Jaq in favor of the exciting new interloper. But even as Jaq contemplates her options for revenge, strange happenings begin to overtake the crew of the Scylla. Something about the man's arrival on the ship has caused the members of the crew to start to remember the pasts they lost and how it was they came to be on board the Scylla in the first place. With the truth rising to the surface and the Scylla nearing land, time is running short for Jaq, who faces a difficult choice that will determine not just her future, but that of Lily and all her fellow pirates aboard the Scylla.
As always, you can catch me on twitter at @JtheBookworm, where I try to keep up on all that's new and frightening.