Dear Book Friends,
What do S.A. Cosby, Khaled Hosseini, Sarah Bakewell, and Yahdon Israel have in common? They've been guests on Book Riot's newest podcast, First Edition where BookRiot.com co-founder Jeff O'Neal explores the wide bookish world. Subscribe to hear them and stay to hear Book Riot's editors pick the "it" book of the month.
Welcome to Thursday! I hope you survived the 4th of July. My cats barely did, but here we are. Let's talk about books?
Book Deals and Reveals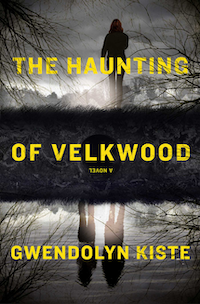 The Lineup has shared the cover of Gwendolyn Kiste's The Haunting of Velkwood. It's out from Saga Press in March 2024.
Amina Akhtar revealed the cover of her new novel Almost Surely Dead, coming from Mindy Kaling's imprint Mindy's Book Studio. Almost Surely Dead will be out on February 6, 2024.
Barbie and Little Women director Greta Gerwig is attached to direct a feature film version of The Chronicles of Narnia books for Netflix. Netflix acquired the film and TV rights to the Narnia book series in 2018.
Jada Pinkett Smith has revealed the title and the cover of her highly-anticipated upcoming memoir. Worthy is out on October 17, and Pinkett Smith will follow the release with a book tour.
Leslye Headland will be directing Netflix's adaptation of Taylor Jenkins Reid's bestselling novel The Seven Husbands of Evelyn Hugo.
The Wall Street Journal and editor Ben Fritz are releasing a new, four-part podcast series called With Great Power: The Rise of Superhero Cinema. The podcast will explore the 21st century's fascination (and fatigue) with superhero movies. Episodes are releasing this week.
Netflix has officially released the teaser trailer for the second season of Heartstopper. Heartstopper season 2 premieres on Netflix on August 3.
The second official trailer for Dune: Part Two has been released. Dune: Part Two releases in theaters on November 3.
Prime Video has released the season 2 trailer for The Summer I Turned Pretty, a series based on the novels by Jenny Han. The first three episodes of season 2 of The Summer I Turn Pretty will be out on Prime Video on July 14. New episodes will follow weekly until the season finale on Friday, August 18.
Tokyopop has launched a new romance manga imprint named LoveLove.
Check out new titles from Silvia Moreno-Garcia, Sara Desai, and more in Book Riot's July 2023 horoscopes.
TikTok's parent company, ByteDance, is starting its own publishing company. What will that mean for BookTok?
Book Riot Recommends
Hi, welcome to everyone's favorite segment of Book Radar called Book Riot Recommends. This is where I'll talk to you about all the books I'm reading, the books I'm loving, and the books I can't wait to read and love in the near future. I think you're going to love them too!
Delighting velocireaders since 2017, Book Riot's New Release Index will keep you in the know about all the latest books. Start your 14-day free trail today.
Prepare Your Shelves!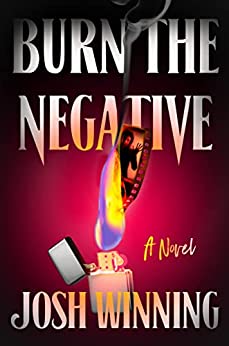 Burn the Negative by Josh Winning (G.P. Putnam's Sons, July 11)
We love a horror/slasher set on a film set. Think The Remaking by Clay McLeod Chapman. Think Plain Bad Heroines by Emily M. Danforth. Like, yeah, we have seen stories like Burn the Negative before, but there's definitely more to be explored in thrillers, horror, and slashers surrounding movies. And this one definitely delivers. What's more, it comes out next week, so prepare your shelves, and get ready for your favorite new summer thriller.
Burn the Negative is all about the remake of a classic slasher film called The Guesthouse. Laura Warren is a journalist reporting on the remaking of the film, even though she's been trying to run away from the original for her entire life. In the original version of The Guesthouse released back in the '90s, Laura played a little girl who had the unsettling gift of being able to tell when and how the Needle Man would kill people. Then eight people on the set of the film died in ways that mirrored the movie's murders. The movie became a cult classic and subsequently ruined Laura's life. Now as deaths begin to happen again around the cursed movie set, Laura goes on the run. But can she ever outrun the Needle Man?
Words of Literary Wisdom
"We get so used to twenty-four-year-old actors playing high school students, and we seem so mature in our own memories, that we forget actual teenagers have limited vocabularies, have bad posture and questionable hygiene, laugh too loud, don't know how to dress for their body types, want chicken nuggets and macaroni for lunch. It's easier to see the twelve-year-olds they just were than the twenty-year-olds they'll soon be."
— I Have Some Questions for You by Rebecca Makkai
What I'm Watching This Weekend
Okay, misleading, because I know normally this segment is about what I'm going to watch in the upcoming weekend, but the 4th of July holiday has me all wonky, so here's what I've been watching instead of going out and celebrating the holiday. On the 4th, I went to see Past Lives, which is a beautiful movie, and it made me cry, and everyone should go see it! And I know I'm late to the game, but I was looking for something light and fluffy to watch at home, so I've started watching The Good Place at last.
And Here's A Cat Picture!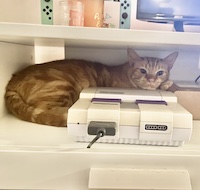 Murray doesn't normally hide behind the Super Nintendo, but I guess this week was a special occasion. Either way, I thought it was cute. Also don't ask me when the last time was that I played that Super Nintendo because it was waaaay before we moved to Seattle, and I don't actually remember.