Hi mystery fans! I am writing this earlier than usual since there will be a holiday — which many will be recovering from the day this sends — so it may sound weird for me to say my weekend plans but I'm planning on curling up with a giant stack of graphic novels including Rainbow Rowell's new She-Hulk (loving!) and Spy X Family Vol 5 (always fun!). And don't worry, in between all this, I still overwhelmingly read the mystery/thriller/crime genre.
What do S.A. Cosby, Khaled Hosseini, Sarah Bakewell, and Yahdon Israel have in common? They've been guests on Book Riot's newest podcast, First Edition where BookRiot.com co-founder Jeff O'Neal explores the wide bookish world. Subscribe to hear them and stay to hear Book Riot's editors pick the "it" book of the month.
Bookish Goods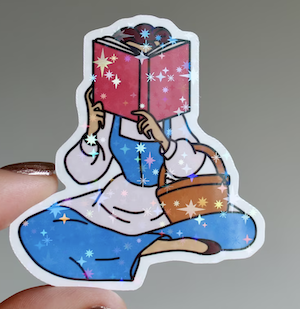 If you — or someone you know — always has your nose stuck in a book! Available in matte or glitter. ($4)
New Releases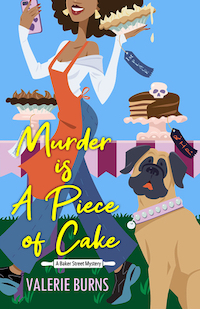 For fans of cozy mysteries, bakery settings, and dogs!
In the series beginning (Two Parts Sugar, One Part Murder), Maddy Montgomery's life fell apart and so she moved to the small town of New Bison, Michigan where her Great Aunt left her a bakery, home, and dog (English Mastiff!) in her will. Now she's working on keeping her Great Aunt's legacy going strong in the Spring Baking Festival. One of the problems though is a new bakery has opened and the owner is known for sabotaging others. Which would be bad enough if he wasn't found murdered, with a knife from Maddy's bakery as the weapon…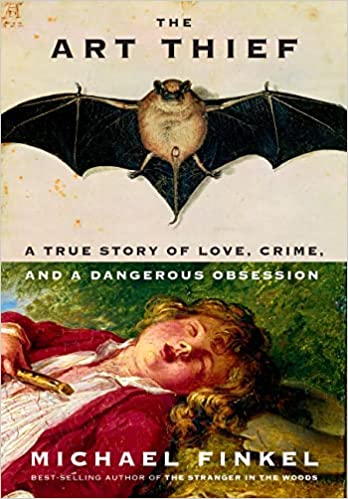 For fans of nonfiction and art heists!
This takes you into the decade where Stéphane Breitwieser, with his girlfriend as the lookout, stole hundreds of works of art across Europe. He kept them all for himself to admire, but couldn't stop trying to pull off more heists leading to finally getting caught.
For a more comprehensive list of new releases, check out our New Books newsletter.
Riot Recommendations
In the last newsletter, I mentioned (shouted) that Tana French and Alyssa Cole have new novels coming out in 2024 (!!!!!!) so I thought I'd once again mention exciting upcoming titles but give you already published books to pick up in the meantime.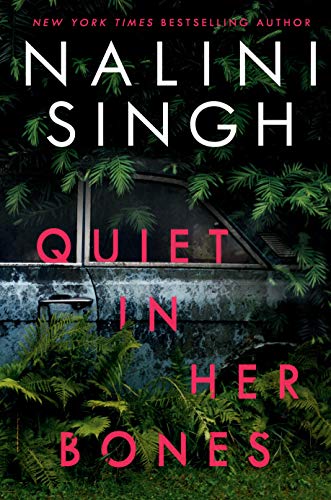 Here's a psychological suspense set in a wealthy New Zealand cul-de-sac with secrets, a missing mother's body found after years, and a son wanting answers, makes for a great trope mix for a beach read.
(TW alcoholism/ domestic abuse/ statutory (19/16)/ dog death questioned as poisoning, no graphic details/ past suicide, detail/ past eating disorder, detail)
2024 title releasing: There Should Have Been Eight by Nalini Singh — a remote thriller set in the New Zealand Alps!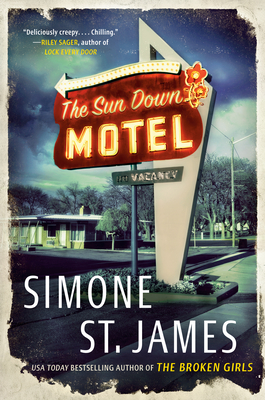 Here's a ghostly mystery with past and present stories where a niece takes a job at a creepy motel 35 years after her aunt disappeared from there hoping to get answers…
(TW mentions past rape, not graphic)
2024 title releasing: Murder Road by Simone St. James — a "terrifying" novel set in the '90s that starts with a couple picking up a hitchhiker on a deserted road who turns out to be bleeding and later dies…
News and Roundups
The Best New Crime Shows Coming Out in July
NPR Books We Love: Mysteries and Thrillers
Archie Panjabi on seriously tense thriller Hijack, playing "abrasive" female characters and Bend It Like Beckham 20 years on
Never Too Young: Why Kids Deserve Queer Friendly Libraries
Los Angeles County to Grant Access Statewide to Banned Books