Hi Book Friends!
Happy Monday, and Happy July! I have to say, July is always a weird month for me. July 22 is my brother's birthday, and if he were still alive he would be 36 this year. I love doing things throughout the month of July to honor my brother and celebrate his life, but it's always a little bittersweet, and it's always a month I lean into comfort as much as possible. So some things I have planned this month…Rewatching Heartstopper. Going to see Barbie, possibly multiple times (I already got my ticket for July 20). Getting vegan ice cream. Writing some new stuff. And yeah, reading a lot of books. So now that I put my July intentions out there, let's talk books!
What do S.A. Cosby, Khaled Hosseini, Sarah Bakewell, and Yahdon Israel have in common? They've been guests on Book Riot's newest podcast, First Edition where BookRiot.com co-founder Jeff O'Neal explores the wide bookish world. Subscribe to hear them and stay to hear Book Riot's editors pick the "it" book of the month.
Book Deals and Reveals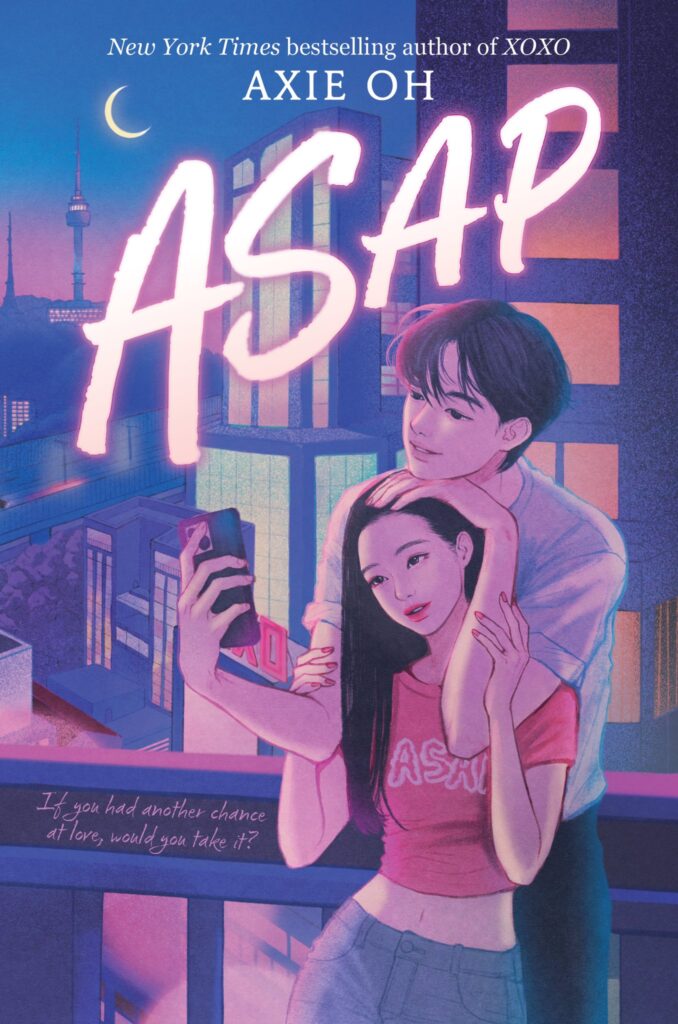 Here's the cover reveal for Axie Oh's ASAP, the companion novel to the author's YA novel XOXO. Oh's new book hits shelves on February 6, 2024
What if Lara Jean of To All the Boys I Loved Before wrote hate e-mails instead of love letters? Then you'd have I Hope This Doesn't Find You by Ann Liang. Here's the cover reveal for Liang's upcoming rivals-to-lovers YA romcom. It's also out on February 6.
Soyoung Park's critically-acclaimed South Korean YA duology has been translated into English by Joungmin Lee Comfort, and now Entertainment Weekly is sharing an excerpt and an exclusive cover reveal of Snowglobe.
USA Today announced on Twitter that the USA Today Booklist is back after its brief hiatus.
Warner Brothers and DC Studios have cast their Clark Kent and Lois Lane for the upcoming Superman: Legacy film, directed by James Gunn.
St. Martin's Press has purchased North American rights to Shakespeare: The Man Who Pays the Rent by Judi Dench. In the book, Dench will explore the many Shakespearean roles she's played, including Ophelia and Lady Macbeth. It's out in April 2024.
With the rise of fan fiction publishing and TikTok, microgenres — genres that have defined and specific plots — have reached new heights.
The trailer for Aristotle and Dante Discover the Secrets of the Universe is here! The movie will be released nationwide in theaters on September 8.
L.A. County Library will become the third major system offering digital library cards and ebook access statewide.
Grab your TBR. It's about to explode with our roundup of summer 2023 YA books hitting shelves between July and the end of September.
Book Riot Recommends
Hi, welcome to everyone's favorite segment of Book Radar called Book Riot Recommends. This is where I'll talk to you about all the books I'm reading, the books I'm loving, and the books I can't wait to read and love in the near future. I think you're going to love them too!
Delighting velocireaders since 2017, Book Riot's New Release Index will keep you in the know about all the latest books. Start your 14-day free trail today.
Can't Wait for This One!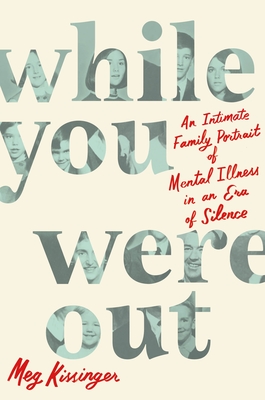 While You Were Out by Meg Kissinger (Celadon Books, September 5)
It's not something I've discussed at length in this newsletter, but I think we all know that the way we discuss and confront mental health issues in our society…could use some work. Pulitzer Prize finalist Meg Kissinger has spent the past two decades reporting on America's mental health system. Now the author is releasing a very personal book about her family's struggles with mental health.
Kissinger grew up in the 1960s in the suburbs of Chicago, and to the outside world, she had an ideal family situation. The Kissinger family consisted of eight kids and two loving, supportive parents. But behind closed doors, the family was dealing with difficulties invisible to the public eye. Kissinger's mother struggled with anxiety and depression and was heavily medicated. Her father was often manic and violent, and many of her siblings also struggled with bipolar disorder and depression. Two of her siblings would end up dying by suicide. No one outside of the Kissinger family knew what they were secretly fighting against. The family refused to talk about it, and to everyone else, they seemed like warm, darkly humorous people who spent summer days having fun on the shore of Lake Michigan and winter holidays on the ski slopes.
In this memoir, Meg Kissinger explores the hidden struggles of her family and how that sparked her interest in a journalism career exposing America's flawed history with mental health care. While You Were Out combines the best elements of memoir and investigative journalism to explore mental health and its treatment. It's coming out this fall, and I can't wait!
What I'm Reading This Week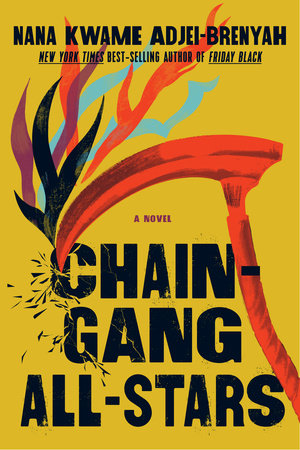 Chain-Gang All-Stars by Nana Kwame Adjei-Brenyah
Piñata by Leopoldo Gout
Highly Suspicious and Unfairly Cute by Talia Hibbert
A Twisted Love Story by Samantha Downing
Little Monsters by Adrienne Brodeur
Monday Memes
I think reading books your friend recommends to you should be considered its own love language. It truly means the world to me when friends read books I recommend to them.
And Here's A Cat Picture!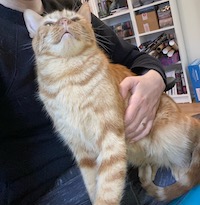 A lot of times, when I'm working at my computer, Murray likes to hop up and help me. So say thanks to Murray for helping me write this newsletter today. He was such a good helper. Look how proud he looks!
Thanks for hanging out, everyone! I'll see you next time.