Hi mystery fans! I'm currently floundering around trying to find my next show to watch that really sucks me in but I am listening to the funniest romcom novel: I Think I Might Love You by Christina C. Jones. Heads up, I have spit out water and choked on my breakfast from laughing in two separate scenes so be smarter than me and don't drink/eat while reading.
Looking for fascinating stories, informed takes, useful advice, and more drawn from our collective experience as power readers, teachers, librarians, booksellers, and bookish professionals? Subscribe to The Deep Dive, a biweekly newsletter to inform and inspire readers, delivered to your inbox! Your first read (The Power Reader's Guide to Reading Logs & Trackers) is on the house. Check out all the details and choose your membership level at bookriot.substack.com.
Bookish Goods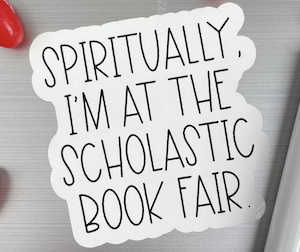 THE most accurate sticker ever. ($3.25)
New Releases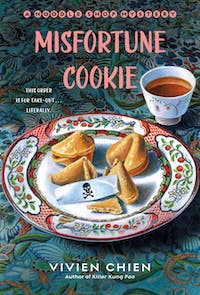 Misfortune Cookie (Noodle Shop Mystery #9) by Vivien Chien
For fans of delicious cozy mystery series!
Lana has come a long way since returning back to her Ohio hometown and is now managing her family's Chinese restaurant. But she's also always solving murders as one does in a cozy. This time around Lana and her sister Anna May travel to see an aunt in Cali and attend a restaurant convention. After witnessing a fight between a journalist and a food vendor, the journalist dies. The police ruling may be "accident" but Lana, spurred by her aunt, goes in to investigate!
Want to start at the beginning? Pick up Death by Dumpling.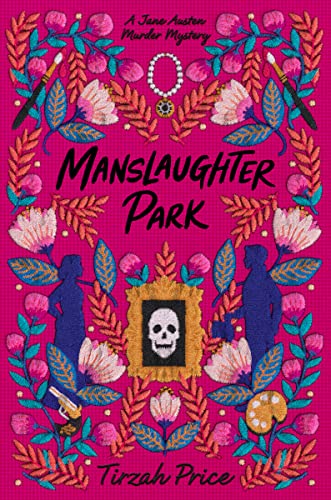 Manslaughter Park (Jane Austen Murder Mystery #3) by
Tirzah Price
For fans of historical mysteries, Jane Austen (but you don't need to be a fan to enjoy these!), and series with standalone books!
Fanny Price's uncle, Sir Thomas Bertram, really cares for her and is letting her stay at his estate. The rest of his family is not kind to Fanny, and would very much like to throw her out. It's a complicated situation made worse when her uncle dies in his art emporium and what Fanny discovers points to foul play, but saying so could jeopardize her life…She'll just have to work out who the murderer amongst them is and work out that secret crush on her best friend too!
The Jane Austen Murder Mystery series is a fun "retelling" of Jane Austin classics that adds in murder and mystery in a fun way, and it's by Book Riot Contributing Editor Tirzah Price! Each book does read as a standalone so you can read in order, or bounce around based on "trope" mood: Pride and Premeditation; Sense & Second-Degree Murder. Bonus: each audiobook is narrated by Morag Sims who has an impressive list of narrated books.
Looking for more new releases? Check out our New Books newsletter!
Riot Recommendations
Both of these have awesome audiobook narrators, but I know not everyone reads through that format. If you've been waiting for the paperbacks to release, the time has arrived!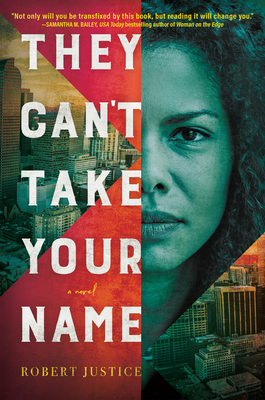 This is for fans of crime novels with a focus on our justice system, including a law school student.
Langston Brown is on death row for a bank robbery he's always claimed he didn't do. His daughter Liza believes him and is in law school hoping to prove his innocence through the school's innocence program. Eli Stone is a widow going through a hard time, opening a jazz club, whose path crosses with Liza's when he hires her at the club. But hearing her story will force him to deal with his past…
(TW brief mention past miscarriage/ mention of rape case, not graphic/ discusses lynching case, brief details/ suicide on page/ execution/ suicidal thoughts, attempt)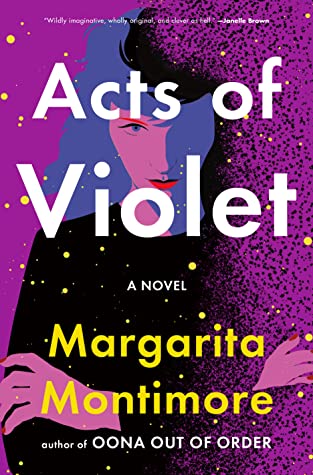 You get a missing person mystery, a complicated sister dynamic, family drama, a fictional true crime podcast, and a magician! Ten years after Violet Volk – a world famous magician – disappeared, a podcast has set its sights on her case as its focus. Her sister Sasha, who many have accused of being involved in the disappearance, wants nothing to do with the podcast…
(TW mentions past teacher physical abuse of child/ brief recount gropping assault/ brief mention domestic abuse case/ brief mention past suicide attempt, detail/ past mother with terminal illness, not graphic)
News and Roundups
Erica and Liberty chat new releases on All The Books! including Invisible Son by Kim Johnson, Misfortune Cookie by Vivien Chien, and Murder is a Piece of Cake by Valerie Burns.
Tana French has a new novel releasing in 2024: The Hunter !!!!!!!
Alyssa Cole has a new thriller (remote island) releasing in 2024: One Of Us Knows!!!!!!
15 New Books We Can't Wait To Read This Summer
The Best New YA Books for July