Hello and welcome (back) to the Kissing Books newsletter. I'm PN Hinton, here to give you the rundown on the world of romance, including new releases, recommendations, and other entertaining ways to pass your time.
Well, my vacation time is almost at an end and as always it's a bittersweet moment. I did enjoy the off and the recharge as well as time with loved ones. I ended up getting The Ghost Tracks from local-to-me author Celso Hurtado from Ghoulish Books and got a bunch of wonderful birthday gifts. It was a great way to ring in the new season and milestone of my life so all in all I enjoyed it.
Don't forget to check out The Deep Dive for some insider insight into the bookish world from various professionals in the field. Currently, Sharifah's The Power Reader's Guide to Reading Logs & Trackers is available to read for free and will give you an idea of what content you can expect from it. If you're game, then head here to choose a membership level.
Bookish Goods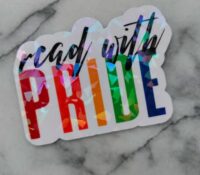 Read With Pride sticker by MileLongTBRboutique
This is an idea that we should all live by. While Pride Month may almost be at an end, it doesn't mean that you can't continue to read these book all year around. After all, you should always aim to diversify your reading shelves, especially outside of the 'recognition' months for them. $4.
New Releases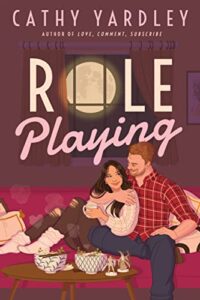 When unapologetic hermit Maggie's equally introverted son tells her that he will work at being more social if she does, she can't refuse the challenge. So, she decides to join an online gaming guild ran and ends up starting up a friendship. When they finally meet face to face, will they be able to get over both their mistaken first impressions and past hurts to give each other a chance?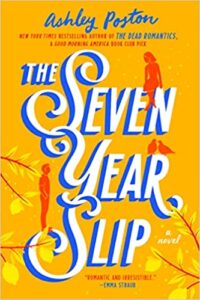 Clementine's life is perfectly fine without love until one day she walks into her kitchen and sees a Southern gentleman standing there. The man seems perfect for Clementine and someone she could easily fall in love with…if they weren't somehow living seven years apart from each other. Even though her aunt always said that the apartment was a place where past, present, and future blended together, Clementine never believed her and now, she is at risk of losing her heart to a man who isn't even in her timeline.
For a more comprehensive list of new releases, check out our New Books newsletter.
*These two are also on my currently reading pile
Riot Recommendations
I stumbled across this article from USA Today over the weekend which referenced a New York Post interview with retired cover model Fabio and his take on the current trend of romance heroes. Before you click there I have to warn that he isn't supportive of this change and has a rather disgusting and archaic take on it.
This is something I could rant about for a good amount of time. But there I don't have the space for that here and I recognize that. Which is why all I will say is that today's recommendations are all about the cinnamon rolls to counteract that. Because this is one romance reader who just adores them to bits and it's a sentiment that clearly is shared across the romance reading world.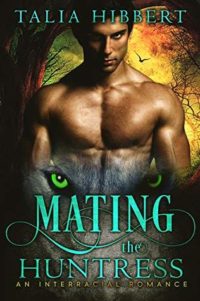 Talia is queen at cinnamon rolls and I was torn between a few of her heroes. However, I went with werewolf Luke here who, upon seeing Chastity for the first time, knew he found his mate. What he couldn't have guessed is that she also came from a family of werewolf hunters and has picked him out to be the example to show her family she's ready to join the hunt.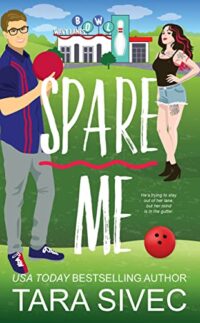 Ryan is used to being the shy, good guy and it's a role that he seems fairly content with. That is until a random kiss from Danica, the new arrival to town, knocks his socks off. Danica is looking for a new place to be herself and the kiss with Ryan was intended to be just a one-time thing. However, then they find out that they're also roommates, which complicates things as both realize that they may want something more from the other.
And that's all I have for y'all today. I'll be back in your inboxes on Monday with another and in the meantime you can find me floating around on Twitter under @PScribe801. Until then happy reading and stay hydrated.