Hey YA Readers!
No fancy introduction today. I mean. June has been twelve thousand years long for all of us, right? Let's get right to books and let everything else go for a few minutes.
Looking for fascinating stories, informed takes, useful advice, and more drawn from our collective experience as power readers, teachers, librarians, booksellers, and bookish professionals? Subscribe to The Deep Dive, a biweekly newsletter to inform and inspire readers, delivered to your inbox! Your first read (The Power Reader's Guide to Reading Logs & Trackers) is on the house. Check out all the details and choose your membership level at bookriot.substack.com.
Bookish Goods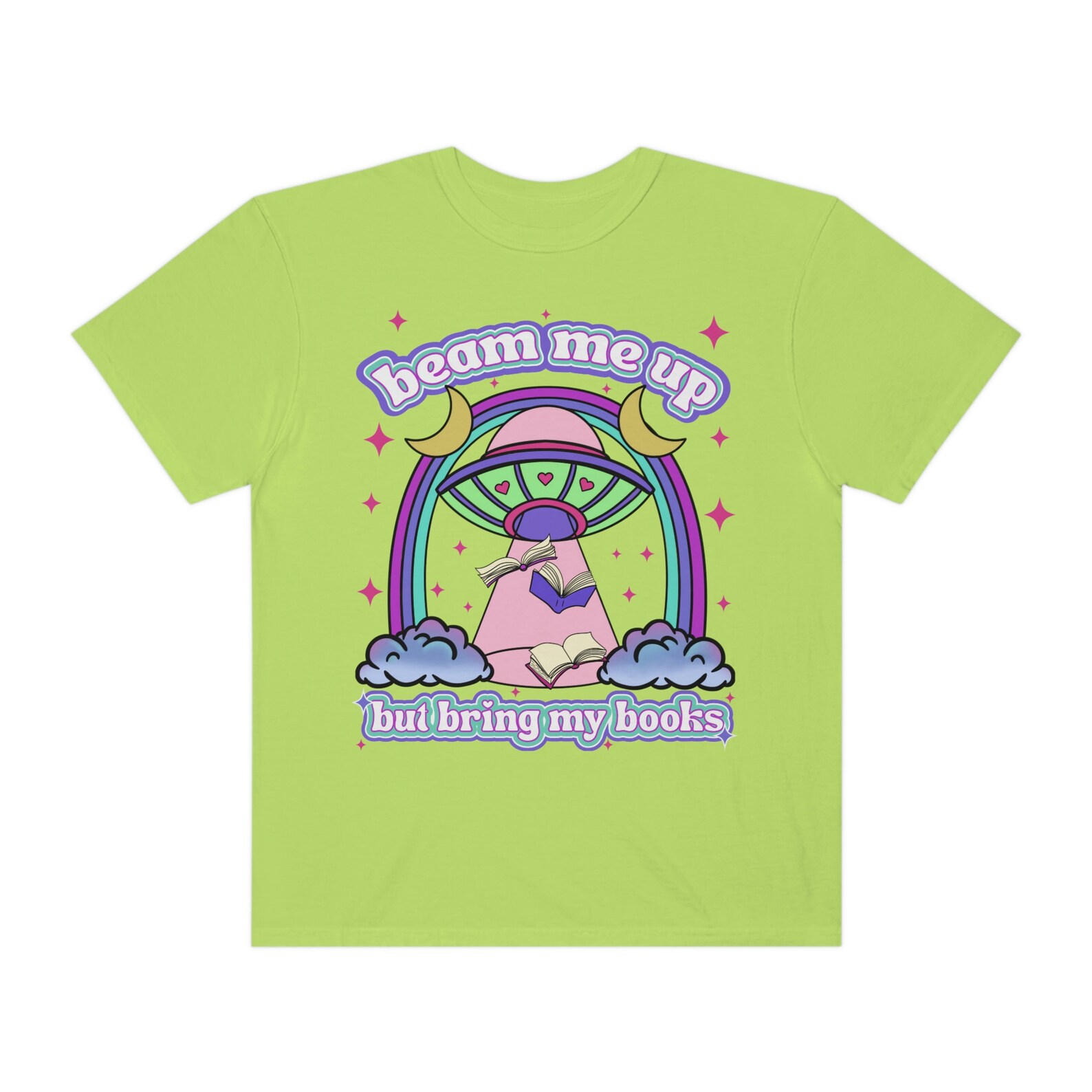 Honestly, I'll go with the aliens at this point if I can bring some books. This shirt is fun, and I love the neon colors going on. $29, up to size 3XL.
New Releases
Grab your ever-expanding TBR and pop some more titles on there because why not? This week's got a ton of great paperback YA releases, and you can catch the full roundup over here.
As always, you might need to toggle your view to see the paperback edition.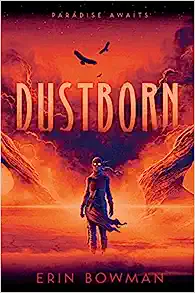 Delta of Dead River needs to save herself and her family from the hellscape of the Wastes where they live as a vicious dictator takes over. She's got a secret though, and that secret is one that could get them all killed: on her back is a branding with a map to Verdant, aka paradise. Given the miserable conditions where they live, getting to Verdant would be life changing.
But the General, sent by raiders, is after her and her family, and she's unsure whether or not she can even trust her long-long, former best friend. As much as she's scared to trust anyone, things get even more unsettling once Delta and her family arrive in what they believe to be Verdant.
This one is a standalone western fantasy, described as a little bit Mad Max and a little bit Gunslinger Girl.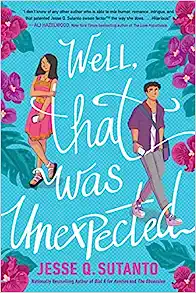 Sharlot's mother has caught her in a "compromising position" and decides the best solution is for them to head to her mother's native Indonesia.
Meanwhile, George Clooney Tanuwijaya's father – yes, he's obsessed with American celebrities – is also trying to rein in his son. They are some of the wealthiest people in Indonesia and no way can anything mar the family's reputation.
So when Sharlot's mother and George's father strike up conversation online, each pretending to be one another's children, they think it'll be so their children find the "right" kind of partner. But when the real Sharlot and George find out about what their parents are doing, they are horrified…and then maybe begin to actually fall for one another.
This one's got fake dating, ridiculous parents, a romantic island adventure, and loads of humor.
For a more comprehensive list of new releases, check out our New Books newsletter.
Thanks, as always, for hanging out. We'll see you on Saturday for your YA book deals, then again on Monday.
Until then, happy reading.
— Kelly Jensen, currently reading Just Do This One Thing For Me by Laura Zimmermann.