We are in that endless part of summer where the days stretch before us, nothing but sun. While we have had a lot of rain here in the upstate, the corgis have been loving frapping around in the yard on sunny days. They always come inside with their undercarriages covered in dirty water and flecks of clover. Oh, bless their little hearts. But taking them outside does give me more chances to listen to whatever audiobook I have going at the time.
Looking for fascinating stories, informed takes, useful advice, and more drawn from our collective experience as power readers, teachers, librarians, booksellers, and bookish professionals? Subscribe to The Deep Dive, a biweekly newsletter to inform and inspire readers, delivered to your inbox! Your first read (The Power Reader's Guide to Reading Logs & Trackers) is on the house. Check out all the details and choose your membership level at bookriot.substack.com.
I love audiobooks all year round, but there's something special about audiobook month. Every June, I see book lovers across the internet celebrate audiobooks, sharing their favorite titles and narrators. So I'm going to sneak in one more audiobook edition of True Story. I hope you enjoy these audiobooks as much as I did!
Bookish Goods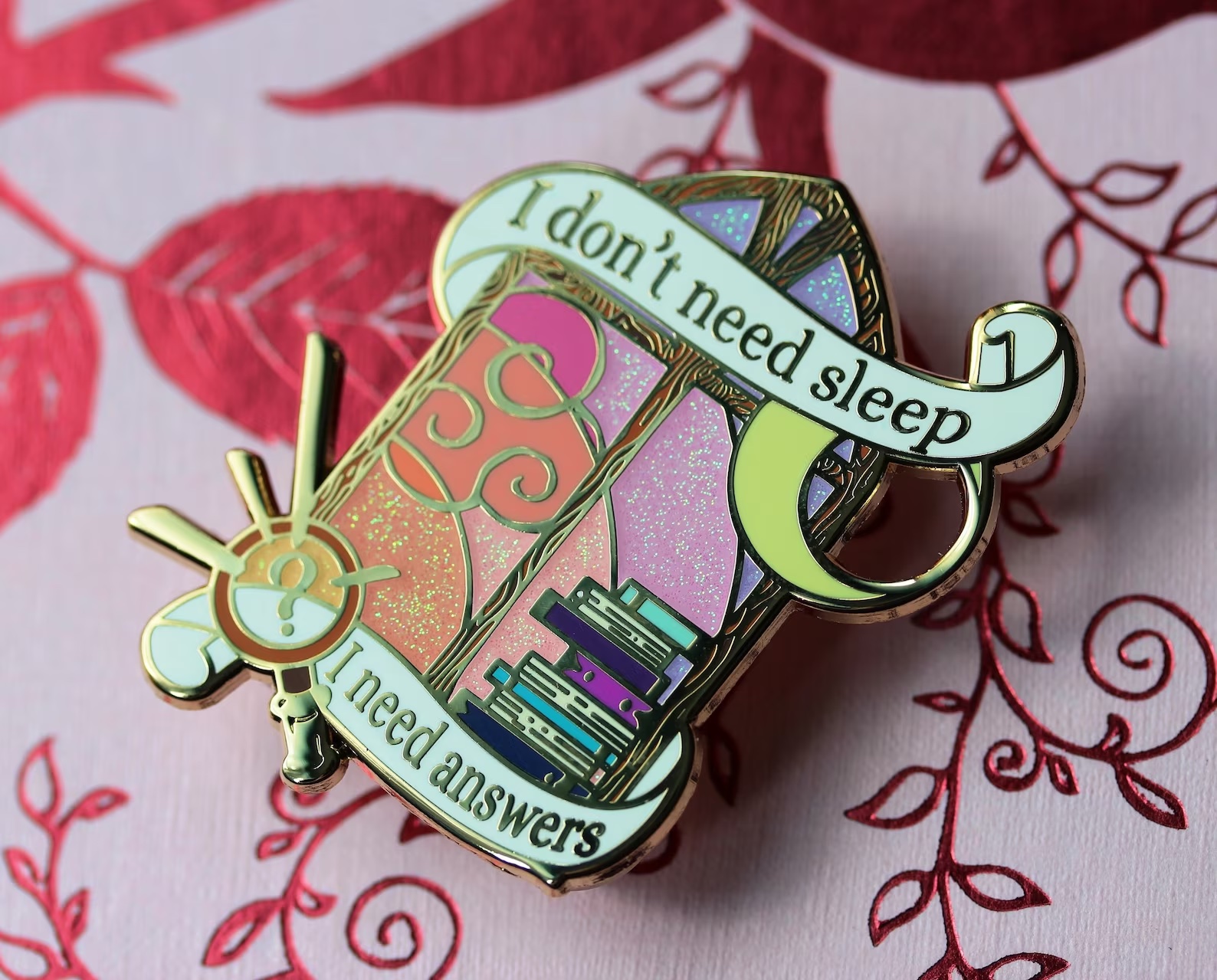 We here in nonfiction land LOVE research. We're always falling down the rabbit hole of one sort or another. So when I saw this pin, I thought of nonfiction. I have stayed up all night several times because I got caught up in a memoir or essay collection. $15
New Releases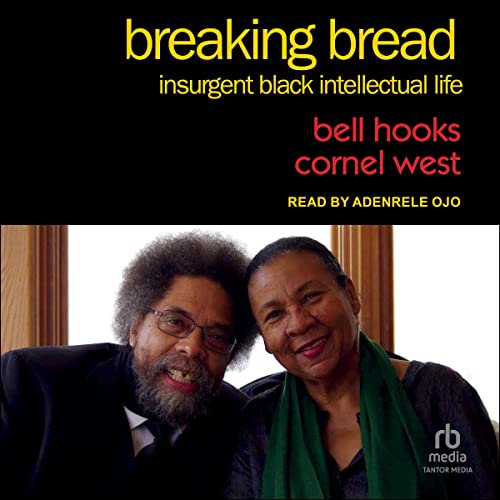 Narrated by Adenrele Ojo
Breaking Bread is a book made up of conversations with bell hooks and Cornel West, two friends and Black intellectuals, discussing Black culture, history, and art. Now you can listen to the conversations performed by the incredible Adenrele Ojo.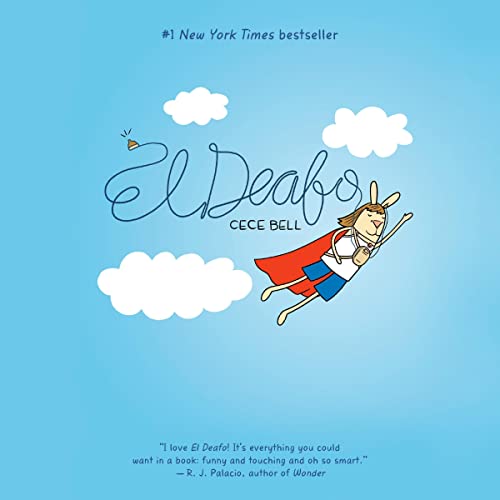 Narrated by Sarah Tubert, Lexi Finigan, Jennifer Aquino, Fred Berman, Bailey Carr, Nicky Endres, Matt Godfrey, Avi Roque, and Sanya Simmons
For the first time, Cece Bell's graphic novel El Deafo is on audio! Cece imagines herself as a rabbit who is hard of hearing. Cece uses an accessibility aid to help her hear her teacher in school. Cece begins to wonder if this means she now has superpowers.
For a more comprehensive list of new releases, check out our New Books newsletter.
Riot Recommendations
Narrated by Adenrele Ojo
In the last several years, bell hooks' books have been slowly turned into audiobooks. Sisters of the Yam was released on audio just last year. The book focuses around hooks' ideas of self-recovery. She begins Sisters of the Yam by discussing how Black women don't need self-help, a genre hooks believes doesn't typically take Black women's experiences with sexism, homophobia, and racism into account. Instead, hooks calls for self-recovery, which centers on Black women taking care of their physical, mental, and emotional needs. By becoming the best version of themselves, Black women can better support their families and communities.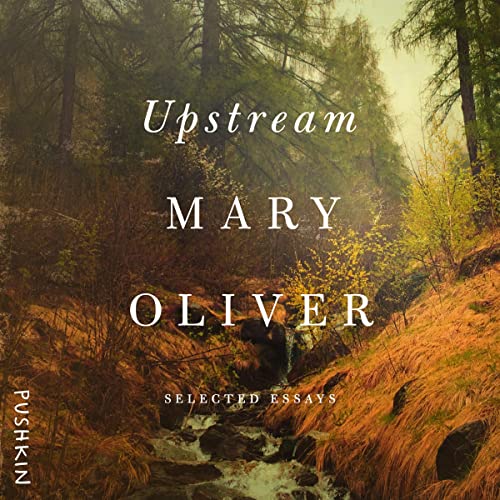 Narrated by Hala Alyan, Joy Sullivan, Kate Baer
Pushkin has just released a special edition of Mary Oliver's essay collection Upstream. Performed by poets Hala Alyan, Joy Sullivan, and Kate Baer, Upstream includes a special introduction by each narrator, explaining why they love and have been inspired by Mary Oliver's work. The narrators perform different sections of the essay collection, which focuses around Oliver's favorite poets and her thoughts on writing. Oliver's prose is stunning. She draws from her background as a poet to create perfect descriptions of the natural world. The performances take this audiobook to the next level.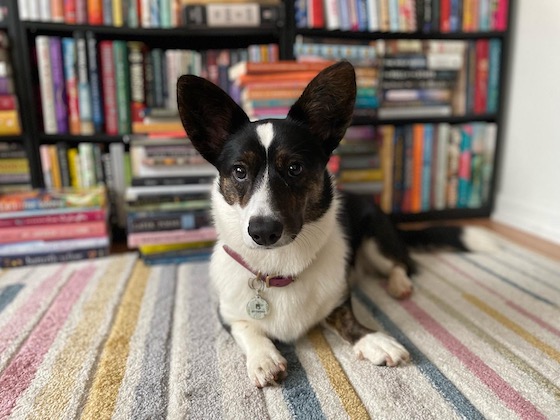 That's it for this week! You can find me over on my substack Winchester Ave, over on Instagram @kdwinchester, or on my podcast Read Appalachia. As always, feel free to drop me a line at kendra.d.winchester@gmail.com. For even MORE bookish content, you can find my articles over on Book Riot.
Happy Reading, Friends!
~ Kendra