Hello and welcome (back) to the Kissing Books newsletter. I'm PN Hinton, here to give you the rundown on the world of romance, including new releases, recommendations, and other entertaining ways to pass your time.
I'm really excited for this weekend. I mean, I am typically excited for any weekend honestly because it's a break from work but I'm even more so for this weekend because I get to attend the passport party Lark & Owl, one of my local indies. You may remember me mentioning it in a past newsletter, but just in case a reminder is needed, it was something that they created for Independent Bookstore Day to encourage readers to visit as many indie bookstores as they could. Well my friend and I managed to get all of them so we get to party! *confetti*
Are you looking for more in-depth insight into the bookish world from various professionals who are immersed into it? If so, then be sure to check out the Deep Dive. You can currently check out Sharifah's The Power Reader's Guide to Reading Logs & Trackers on us to get an idea of the content included and then head here to choose a membership level.
Bookish Goods
I am slowly growing back into the love of stickers that I had when I was younger. Although to be fair, I'm not sure I ever really grew out of it. I just stopped allowing myself the joy of collecting them. In any regard, here are some stickers to show off your pride and love of reading. $4
New Releases
After being selected to be Mr. Black Chicago, Porter is even more determined to make his city's Blackout Fest the best Juneteenth celebration ever. This means he will not accept any deviations from his pre-determined plans. However, body positive vlogger Alanna is equally as determined to have her input listened to, which results in the two butting heads even as the attraction simmers. But when secrets from the past threaten Alanna's present, Porter may be the only one who could help make or break it.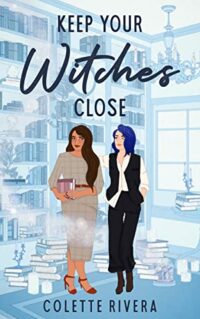 When a string of witch disappearances brings Authority Witch Mea to Paranormal Investigator's Juliet's town, the former begrudgingly resigns herself to working with the latter. They have a past that Juliet is not willing to unpack just yet but Mea, in addition to wanting to protect Juliet, is committed to getting the other woman to at least like her as a friend once again, but hopefully something more.
For a more comprehensive list of new releases, check out our New Books newsletter.
Riot Recommendations
Today is Best Friend's Day! I didn't even know there was a day for that, though I should have at least suspected there would be since there is a day for almost every other relationship out there.
I strongly feel that platonic friendships are super important and would argue that this is even more so true as we get older. This became even more apparent to me during the lockdown of 2020.
This sentiment holds true even in romance novels. Even though the focus is on the romantic relationship, the platonic ones play just as important a part in the development of the story and the character. They are the characters who are willing to do anything to protect the main character's feelings but will also not hesitate to call them to the carpet when they are the ones that need to grovel.
And when we get to see the majority of the friend group fall in love? It's even better. So, for your reading considerations, here are the first books in a series where we get to follow a group of friends as they fall in love.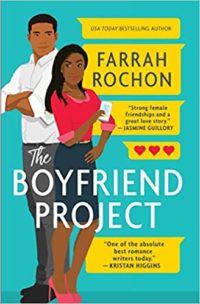 After finding out via a live tweet that she was being three-timed by the man she was seeing, Samiah and her new found friends decide to enter into a 'no dating' rule. Of course, just when she decides to focus solely on her career is when the handsome Daniel enters her life. But there is more to him than meets the eye and between that and her vow, this love story could be over before it even started.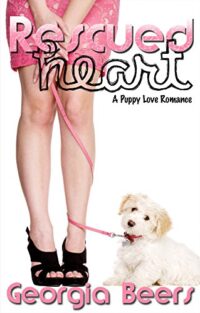 Due to how organized and detail-oriented she is, Lisa is in charge of all things adoption-related at Junebug Farms. It also doesn't hurt that she can keep her emotional cards close to her chest. This is challenged though when she meets the newest volunteer dog-walker, Ashley, who seems to be the complete opposite of Lisa. And we all know what they say about opposites attracting…
Here are some of the romances that readers are loving right now.
This dessert quiz will tell you if someone has a crush on you or not. I am not sold on the science behind it but I totally got a craving for sweets after!
And that's all I have for you today. I'll be back in your inboxes on Monday with a fresh edition. In the meantime you can find me lurking on Twitter under @PScribe801. Until then happy reading and stay hydrated.