Look, this isn't directly related to queer books, but I have to tell you that Viola Davis reposted a comic based on an article I wrote. Viola Davis read words I wrote!! It's funny, I wrote this article a year ago and it completely flopped. But it got a second life as a Twitter thread, and now a third life as a comic! I hope it helps in the fight against book bans.
Speaking of the fight against book bans, Amanda Gorman — after her poem was banned — is raising money for PEN America to fight book bans (you have to open that link on the Instagram app, or go to her IG account through the app). PEN America, along with Penguin Random House, are the ones suing a Florida school district for violating the first amendment by banning books. Or, you can donate directly on their website.
Check out Book Riot's newest podcast! BookRiot.com co-founder Jeff O'Neal explores the wide bookish world. Interviews, lists, rankings, retrospectives, recommendations, and much more, featuring people who know and love books. Subscribe to First Edition on Spotify, Apple Podcasts, or your podcatcher of choice.
Bookish Goods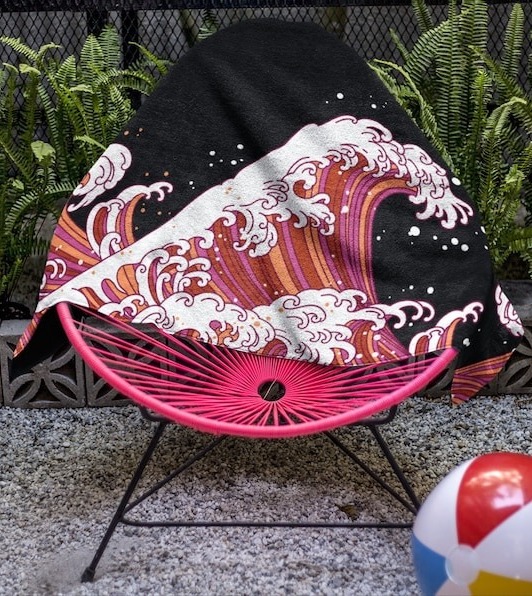 Some of the new releases this week are very summery, so I had to go looking for some queer beach towels, and this one is stunning (if a little pricey). $58