Welcome to Read this Book, a newsletter where I recommend one book that needs to jump onto your TBR pile! This week, I'm discussing one of my most recent middle grade favorites!
Before we get to the book, Book Riot has a new podcast for you to check out if you're looking for more bookish content in your life. First Edition will include interviews, lists, rankings, retrospectives, recommendations, and much more, featuring people who know and love books. You can subscribe to First Edition on Spotify, Apple Podcasts, or your podcatcher of choice.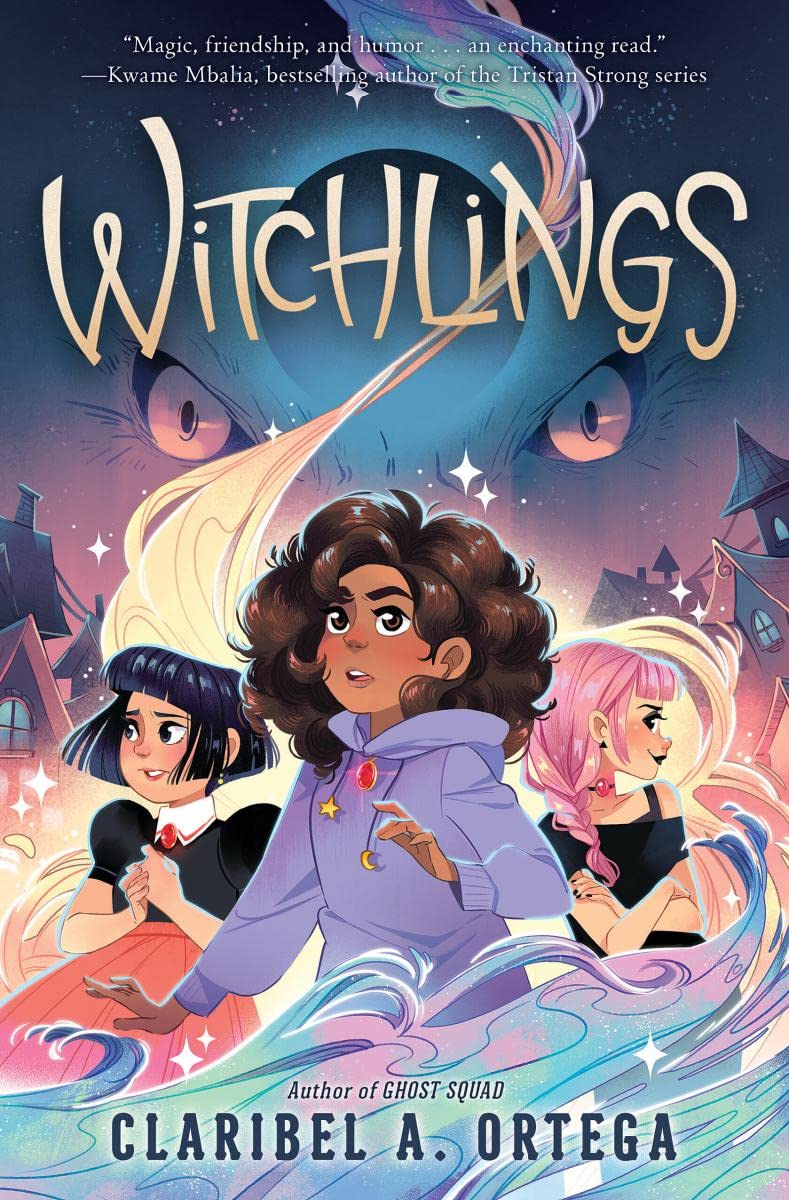 Witchlings by Claribel A. Ortega
I adore middle grade. There's just something special about the worlds middle grade authors create that captures my imagination and makes me want to read more. Whenever I feel overwhelmed or somehow end up in a reading slump, I reach for middle grade.
I fell in love with Ortega's work when I read Ghost Squad, an adorable story about a girl who can see the spirits of her ancestors. But when her family's spirits start disappearing, she must find a way to save them.
Now Ortega is back with Witchlings, a middle grade novel that focuses on a girl named Seven, who couldn't be more excited for the ceremony that will finally assign her to a coven. All the witches who turned 12 that year gather together and are assigned their covens. But Seven finds herself as one of the three Spares, witchlings who don't end up in a proper coven.
Now Seven and her two potential coven mates must find a way to bond together and create a coven of their own or risk losing their powers all together. The novel follows the three witchlings as they try to problem solve and find a way to band together in friendship and collaboration.
This book is so adorable and centers around understanding that the people around us might not be as terrible as we assumed. It focuses on friendship, what that looks like, and how to determine who our ride-or-die friends truly are.
The second book in the Witchlings series is The Golden Frog Games, which just came out recently. Now the once-in-a-generation witch games are happening, and our beloved coven of Spares —​ ​Seven Salazar, Valley Pepperhorn, and Thorn Laroux — find themselves, once again, the center of controversy. The second novel focuses on Thorn, who wants to compete, but when other contestants start turning to stone, people lay the blame at the feet of the three spares.
Looking for fascinating stories, informed takes, useful advice, and more from experts in the world of books and reading? Subscribe to Book Riot's The Deep Dive to get exclusive content delivered to your inbox.
---
That's it for this week! You can find me over on my substack Winchester Ave, over on Instagram @kdwinchester, or on my podcast Read Appalachia. As always, feel free to drop me a line at kendra.d.winchester@gmail.com. For even MORE bookish content, you can find my articles over on Book Riot.
Happy reading, Friends!
~ Kendra