Bookish Goods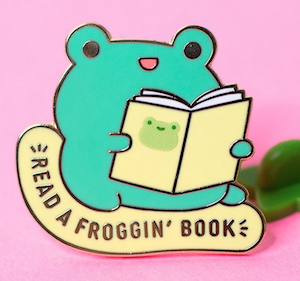 I love everything about this enamel pin! ($11.25)
New Releases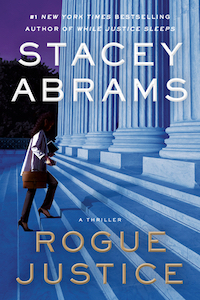 Rogue Justice (Avery Keene #2) by Stacey Abrams
For fans of legal thrillers!
The sequel to While Justice Sleeps is here (!) and starts at the end of the first book. Avery Keene, who we met as a young law clerk, is dealing with the fallout of everything that recently happened (zipped lips to avoid spoilers) and finds herself thrown into a new conspiracy theory at a legal conference. Preston Davies, who is a law clerk to a federal judge, thinks the judge's death by suicide is tied to blackmail and hands over evidence to Avery before he's murdered…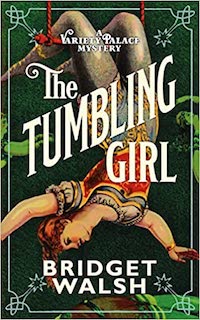 The Tumbling Girl (Variety Palace Mysteries #1) by Bridget Walsh
For fans of Victorian mysteries!
Minnie Ward is a script writer for Variety Palace Music Hall in 1876 London when her best friend is murdered. In order to help catch the killer she hires Albert Easterbrook, a PI who is already working on the case of the Hairpin Killer.
Looking for more new releases? Check out our New Books newsletter!
Riot Recommendations
Since there are a lot of great ongoing series with new releases this year, here are two series starters to read now just in time for the next release.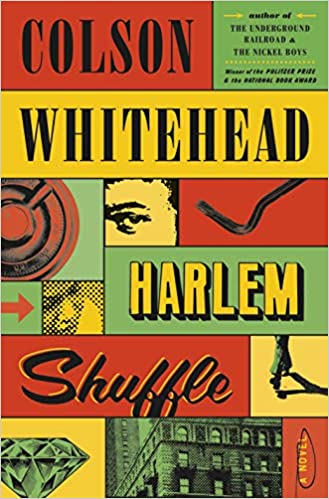 Harlem Shuffle (Ray Carney #1) by Colson Whitehead
For fans of recent-ish historical fiction, crime, character-driven stories, and excellent audiobook narrators.
Ray Carne is a husband and father in 1960s Harlem who owns a furniture store. He does not consider himself a criminal, certainly not like his cousin Freddie and his stolen goods. But while Ray is doing well, he is always aspiring for more and soon he finds himself in a lot of trouble… This is told in three parts with all kinds of crime, including a heist.
The sequel, Crook Manifesto, releases July 18th.
(TW mentions past child abuse)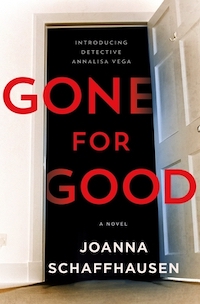 Gone for Good (Detective Annalisa Vega #1) by Joanna Schaffhausen
For fans of procedurals, fictional serial killers, and family drama.
Schaffhausen is an author I count on to give me page-turners that always suck me in with her hooks and characters. This series starter begins with a serial killer that had gone dark until a group of amateur sleuths started poking around. Question is: did they revive the original, or create a copycat?
The sequel, Long Gone, is already out and the third book, Dead and Gone, releases August 8th.
(TW: parent with Parkinson's/ mentions past rape case, not graphic/ date rape scene recounted/ discussions of domestic and partner abuse/ past murder suicide recounted, detail/ ableism)
News and Roundups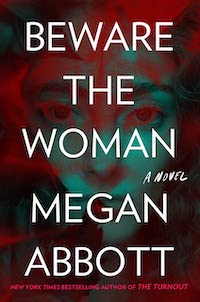 Megan Abbott's Beware the Woman will be adapted into a film — script written by her, if/when the writer's get a fair contract.
PEN America and Penguin Random House Sue School District Over Book Bans
12 Fictional Detectives Fans Voted To Solve Their Deaths if Murdered
Scorsese's Killer of the Flower Moon Trailer Dropped, Starring Robert De Niro and Leonardo DiCaprio
Osage Tribal Leader Says Martin Scorsese, Leonardo DiCaprio Have "Restored Trust" With Killers of the Flower Moon
A Bill in Connecticut Would Fund Sanctuary Libraries
Thora Birch to make her feature directorial debut with adaptation of Elmore Leonard's Mr. Paradise
Happy Valley Returns to Send Catherine Cawood Off Into the Sunset