Happy Friday, shipmates! Greetings from beautiful Boise, where the weather has been lovely and the jumping spiders are both large and shockingly friendly. This is Alex, and I've got your second set of new releases for the week, and a couple of recommendations for reads about AI, since we're looking at friendly(ish) AI who aren't there to be used as tools by greedy capitalists to render artists obsolete. I hope you all have a lovely weekend! Stay safe out there, space pirates, and I'll see you on Tuesday!
BookRiot.com co-founder Jeff O'Neal explores the wide bookish world. Interviews, lists, rankings, retrospectives, recommendations, and much more, featuring people who know and love books. Subscribe to First Edition on Spotify, Apple Podcasts, or your podcatcher of choice.
Let's make the world a better place, together. Here's somewhere to start: NDN Collective and Jane's Due Process.
Bookish Goods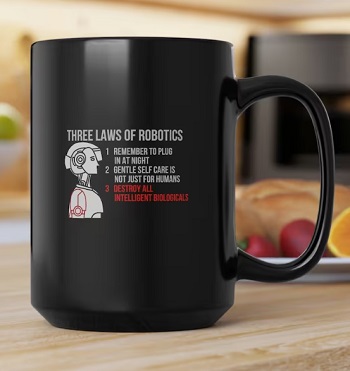 In going with our little AI theme, here's a mug with the three Laws of Robotics that the robots really don't want us to know about. $20
New Releases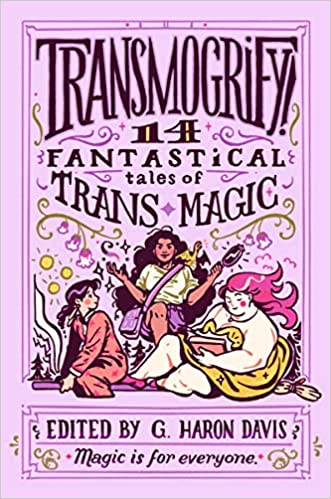 This anthology of 14 short stories showcases tales where magic and adventure is for everyone, but especially for characters who experience and express their gender in a wide range of ways. Includes stories from Sonora Reyes, Ayida Shonibar, and Cam Montgomery.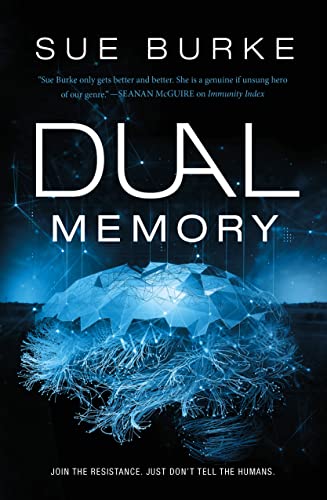 Pirates have taken everything from Antonio Moro and left him isolated in a city on an Arctic island, where he tries to realize his dreams as an artist while continuing the fight against piracy. But he makes an unlikely ally — Par Augustus, his new and not-entirely-legal AI personal assistant, who is insolent, extroverted, moody, and also not a fan of pirates. Together, they will recruit like-minded people to fight both capitalist pirates and ideological pirates who share the common evil of utter, violent entitlement.
For a more comprehensive list of new releases, check out our New Books newsletter.
Riot Recommendations
Inspired by our new release with a major character who is an AI, here's a couple more novels that center characters who were made, rather than born!
This entire collection is filled with lovely stories by Ted Chiang, but "The Lifecycle of Software Objects" fits our theme in particular, since it's about a former zookeeper who is hired by a software company to help "raise" and train digital creatures who have a learning capacity similar to human children.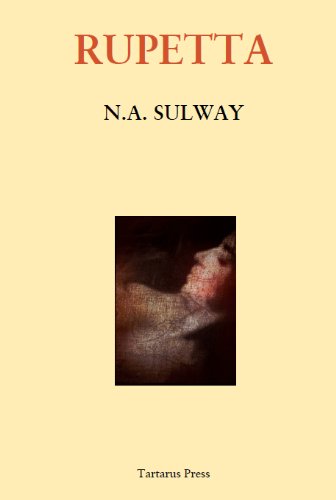 Rupetta by N.A. Sulway
Rupetta is a rather steampunk version of AI, where in an alternate 1619, a woman named Eloise builds another woman from brass, leather, and wood and raises her to consciousness. Over 400 years, the automaton Rupetta develops her identity as a person and explores her relationships with her Wynders, who keep her alive by winding her clockwork heart.
See you, space pirates. If you'd like to know more about my secret plans to dominate the seas and skies, you can catch me over at my personal site.