Welcome to Read this Book, a newsletter where I recommend one book that needs to jump onto your TBR pile! This week, I'm recommending one of my most anticipated new releases for 2023.
Book Riot has a new podcast for you to check out if you're looking for more bookish content in your life. First Edition will include interviews, lists, rankings, retrospectives, recommendations, and much more, featuring people who know and love books. You can subscribe to First Edition on Spotify, Apple Podcasts, or your podcatcher of choice.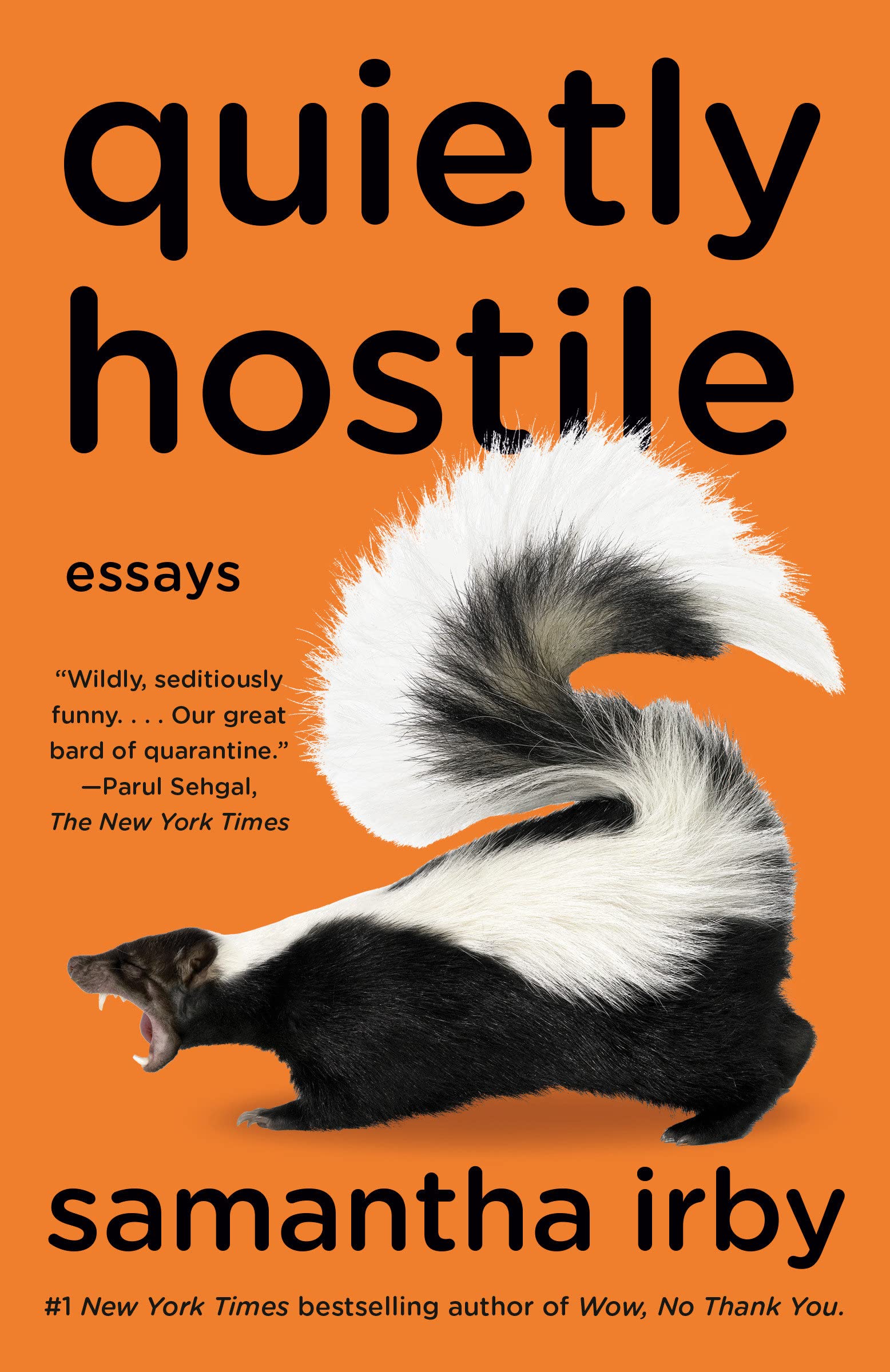 Ever since I listened to the audiobook of Irby's essay collection We Are Never Meeting in Real Life, I have been a huge Samantha Irby fan. Irby is a self-described fat Black woman who lives with her wife in the Midwest. And her most recent collection, Quietly Hostile covers the time in her life right before and during the pandemic.
Irby's essays use humor in so many different ways. In some essays, she describes difficult moments in her life, like her television show being canceled after YEARS of work on the concept. Or that time she started writing for the Sex in the City reboot and received intensely aggressive messages.
She also features funny moments like when she and her wife adopted one of the worst dogs in the world or that one time she accidentally started dating that guy who got turned on by hearing her pee. Irby is the queen of horrible date stories.
In one essay, she describes how one night she found herself having a severe allergic reaction to some unknown substance. While sitting on the toilet in intense pain, she talks to the helpful person on the phone who informs her that she needs to head to the hospital NOW. As someone who's also found themselves in the emergency room having an allergic reaction to random substances, I laughed so much at this essay. Irby has perfected dark, chronic illness humor.
One of the things I appreciate about her the most is her approach to her experience with inflammatory bowel disease. Talking about diseased colons always seems to make people uncomfortable, but Irby is having none of that. She gives her colon as much space as she wants to give it. She leans into the grotesque humor, unapologetic.
Like I mentioned earlier, I LOVE Irby's audiobook performances, and Quietly Hostile is no exception. She combines her perfect delivery and spot inflections to create this tension in her performance. I found myself holding my breath at yet another ridiculous scenario or darkly funny moment. I cannot recommend the audiobook enough.
Looking for fascinating stories, informed takes, useful advice, and more from experts in the world of books and reading? Subscribe to Book Riot's The Deep Dive to get exclusive content delivered to your inbox.
---
That's it for this week! You can find me over on my substack Winchester Ave, over on Instagram @kdwinchester, or on my podcast Read Appalachia. As always, feel free to drop me a line at kendra.d.winchester@gmail.com. For even MORE bookish content, you can find my articles over on Book Riot.
Happy Reading, Friends!
~ Kendra