Welcome to In The Club, a newsletter of resources to keep your book group well-met, well-read, and well-fed.
If you want a giggle (and a good book rec), read this article on Twitter's Bigolas Dickolas, then continue on down for some books I gathered for Jewish American Heritage Month.
Before we get to the club, though, make sure to check out First Edition, the new podcast started by Book Riot co-founder Jeff O'Neal. It explores the wide bookish world, with interviews, lists, rankings, retrospectives, recommendations, and much more, featuring people who know and love books. Subscribe to First Edition on Spotify, Apple Podcasts, or your podcatcher of choice.
Nibbles and Sips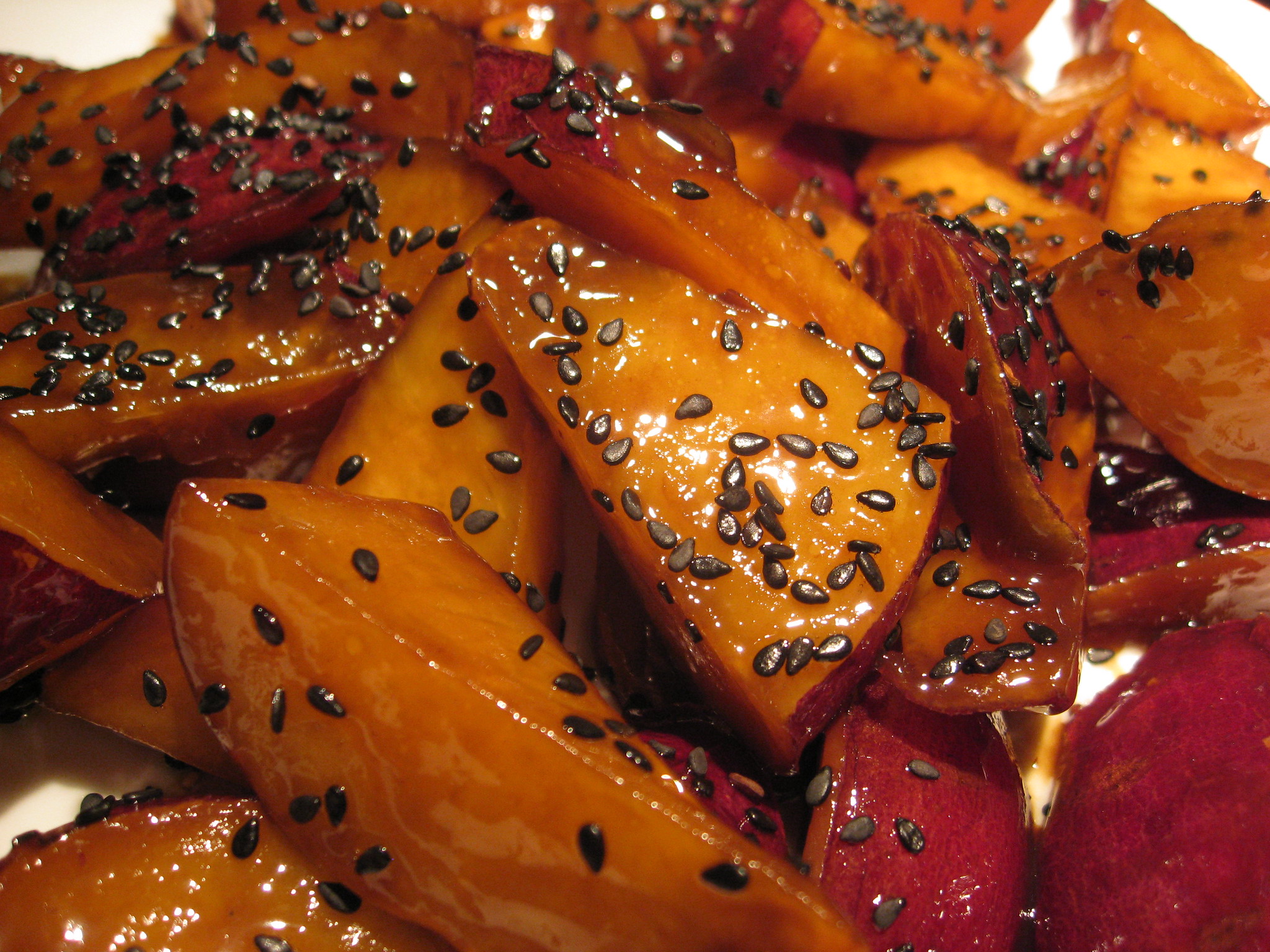 I randomly decided to try a Japanese sweet potato when I came across some in a grocery the other day and subsequently wondered where they'd been all my life. If you've never had one, they have a drier, fluffier texture than the usual American variety, and are really sweet. Like, sweet sweet (they low-key taste like cake!). I had prepared them as I'd seen before, which is just by cutting them in half and air frying/roasting them, but now I'm going to shimmy my way on back down to the store to try a recipe like this one by Marc Matsumoto. Glazed sweet potatoes are a popular sweet snack in Japan, and are relatively healthy (especially considering what I usually get into).
You'll need:
Japanese sweet potatoes, oil, brown rice syrup, and black sesame seeds. Matsumoto shows how to prepare it.
---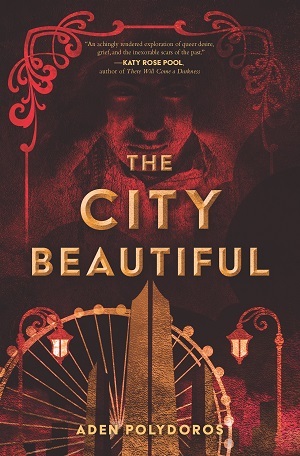 This one had me by the throat! It's a historical YA novel that's part murder mystery, part haunting, and an immersive look at what life was like for queer Jewish people in the late 1800s. We follow Alter, who now goes by the name his parents gave him instead of the Americanized "Alex." After having lost his dad on the way to America, he, like so many other Jewish immigrants living in Chicago, is trying his best to survive. He lives in tenement housing with three other young men his age and works at a printing press, scrimping as much as possible to bring his mother and siblings over from Europe. His life gets interrupted when a close friend of him dies, and the police, not wanting to tarnish the image of the Worlds Fair, want to brush it aside as an accident. But Alter knows better, and soon starts to lose his mind as he becomes possessed by his deceased friend's dybbuk. He has to once again lean on Frankie, a friend from a past life that he had tried to leave behind. A friend that he might want be a little more. Together, they try to free Alter from the dybbuk before it completely takes over.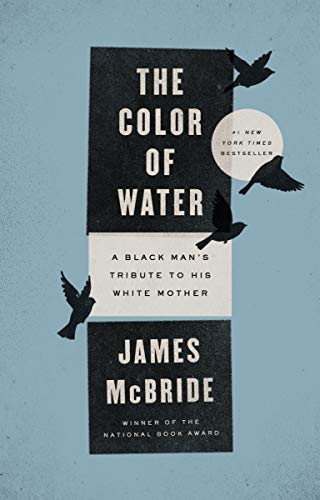 The award-winning author of books like The Good Lord Bird, Deacon King Kong, and others, writes about his mother's life. McBride and his 11 other siblings were raised in poverty by a mother who regularly avoided questions about her past, insisting that she was "light-skinned" when asked about her race. Turns out that she was the Polish-born daughter of an Orthodox rabbi who escaped the pogroms of Eastern Europe with her family. Once in America, she'd have to flee, still, from her abusive father, and would find solace in Black neighborhoods. McBride speaks of her life — her struggles, her accomplishments — as he does his own.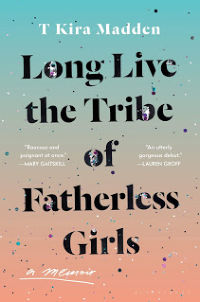 Here's another memoir! This time about the half Hawaiian Chinese, half Jewish niece of shoe designer Steve Madden. T Kira Madden grows up at the conflicting intersection of being privileged, biracial, and queer, witnessing firsthand all of the ugly that can come with the lifestyles of the wealthy. Though she lives the lavish life of a daughter within a shoe mogul family, her father's alcoholism leads to him physically abusing her mother, which is followed by her mother struggling with a drug addiction. Meanwhile, T Kira is left to her own devices. Eventually, she finds her tribe — that is, of fatherless girls — which grants her the support and understanding she had missed in her younger years.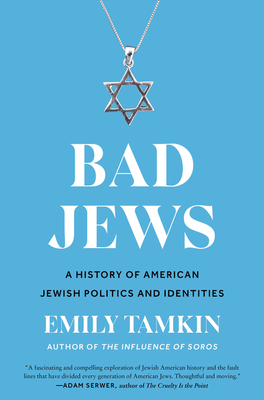 Maybe as a coping mechanism or something else, I feel like there is always some form of gatekeeping that goes on within communities that are targeted and othered. Tamkin explores this within the Jewish community by sifting through the last 100 years of Jewish American life. From the Sephardic Jews who arrived in America in the 1600s, to Ashkenazi Jews who immigrated in large numbers to the U.S. in the early 1900s, and the civil rights era decades later, Tamkin gets to the bottom of what makes a "bad Jew" and what makes a good one. Turns out, the concept of what constitutes as Jewish within the community has shifted through the years.
Suggestion Section
10 of the Best Fantasy Books of Summer 2023
25 Books Being Made into Movies and Series in 2023 and 2024
Quiz: Judge a Book by Its Cover and Get a Book Recommendation
Looking for fascinating stories, informed takes, useful advice, and more from experts in the world of books and reading? Subscribe to Book Riot's The Deep Dive to get exclusive content delivered to your inbox.
---
I hope this newsletter found you well, and as always, thanks for hanging out! If you have any comments or just want to connect, send an email to erica@riotnewmedia.com or holla at me on Twitter @erica_eze_. You can also catch me talking more mess in the new In Reading Color newsletter as well as chattin' with my new co-host Tirzah Price on the Hey YA podcast.
Until next time,
Erica