Hey YA Readers!
I hope things are bright and cheery for you and if they aren't — because we live in a world as people so chances are some of you are going through it — I hope you've got a good book by your side.
Book Riot has a new podcast for you to check out if you're looking for more bookish content in your life. First Edition will include interviews, lists, rankings, retrospectives, recommendations, and much more, featuring people who know and love books. You can subscribe to First Edition on Spotify, Apple Podcasts, or your podcatcher of choice.
Let's dive into all things new books this week, as well as books that feature the dynamic Jewish American experience.
Bookish Goods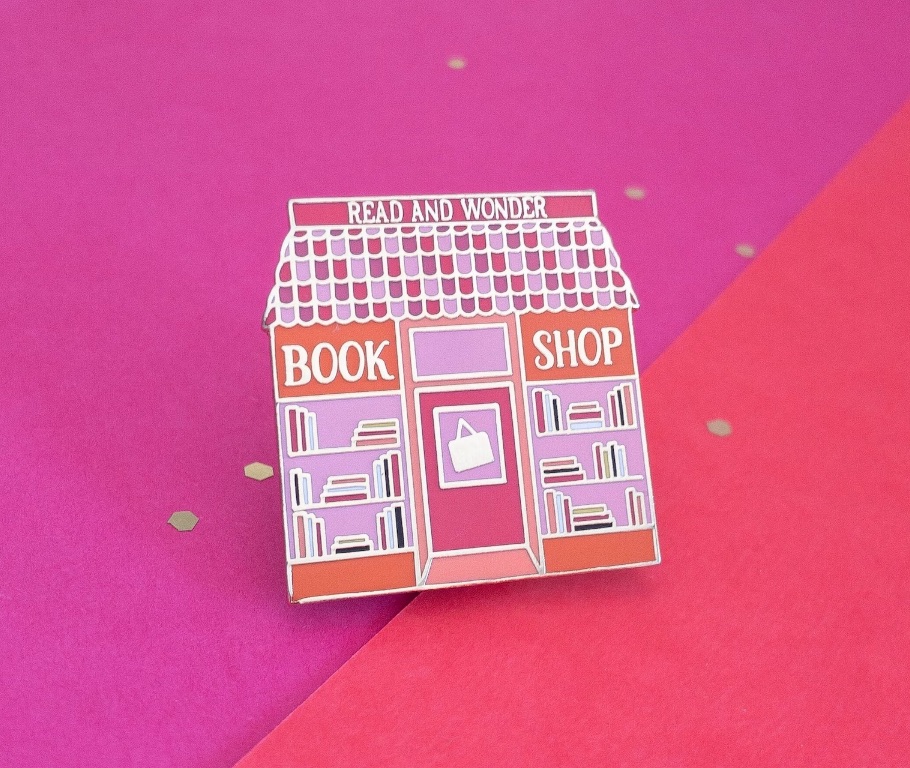 This book shop enamel is so adorable. I want to climb inside and peruse the shelves, don't you? $6.
New Releases
May has had such a nice array of new releases. You could call it a beautiful bouquet, even. I've pulled two very different new hardcovers out this week, but you can peep the whole list over here.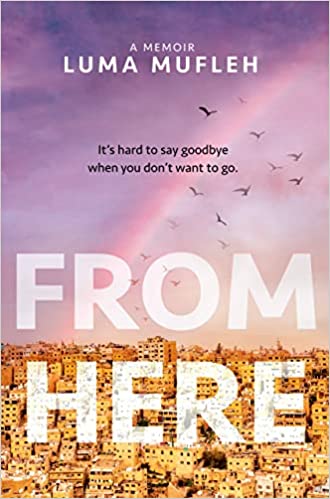 There are few memoirs written exclusively for teens, though the ones that exist are so excellent (there are far more graphic memoirs, which also fall under the "excellent" umbrella). This one follows Luma as she comes of age in 1980s Jordan and realizes she is gay — there was no word for this in Arabic. She knew she had to keep this piece of herself secret for her own safety, given that she could be killed for her sexuality in her conservative religious culture.
So she begins looking for an out. She gets it by being accepted into college in the U.S., but applying for asylum requires so many tough decisions about her future, as well as the family she might have to leave behind.
Luma is the founder of Fugees Family, which helps support and educate new refugees in America and this book is not only a powerful memoir but it's a book that offers an inside look to the refugee experience — something that's still too rarely explored.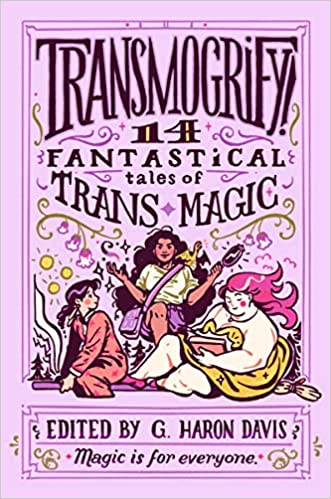 What exactly is the trans experience? The answer is that it is as diverse as trans people themselves. This is a short story collection that explores transness through fantasy lens, allowing trans and nonbinary people to be magical beings and more.
Contributors to this collection are knock out and include AR Capetta and Cory McCarthy, g. haron davis, Mason Deaver, Jonathan Lenore Kastin, Emery Lee, Saundra Mitchell, Cam Montgomery, Ash Nouveau, Sonora Reyes, Renee Reynolds, Dove Salvatierra, Ayida Shonibar, Francesca Tacchi, and Nik Traxler.
For a more comprehensive list of new releases, check out our New Books newsletter.
Riot Recommendations
Jewish American Heritage Month is here, and over the last few years, the number of YA books by or about Jewish Americans has been increasing. Let's take a look at a few titles from the last handful of years.
This list is not comprehensive, nor is it meant to be! I've stuck pretty strictly to Jewish American, here, so there will not be books set outside of the U.S.
Another one you'll want on your radar if you don't have it there already is the highly-decorated When The Angels Left The Old Country by Sacha Lamb (it's super queer!).
As always, thanks for hanging out! We'll see you on Thursday with your paperback releases and YA book news.
Until then, happy reading!
— Kelly Jensen, currently reading The Fall of Whit Rivera by Crystal Maldonado