Hey‌ ‌there‌ horror fans, ‌I'm‌ ‌Jessica‌ ‌Avery‌ ‌and‌ ‌I'll‌ ‌be‌ ‌delivering‌ ‌your‌ ‌weekly‌ ‌brief‌ ‌of‌ ‌all‌ ‌that's‌ ‌ghastly‌ ‌and‌ ‌grim‌ ‌in‌ ‌the‌ ‌world‌ ‌of‌ ‌Horror.‌ ‌Whether‌ ‌you're‌ ‌looking‌ ‌for‌ ‌a‌ ‌backlist‌ ‌book‌ ‌that‌ ‌will‌ ‌give‌‌ you‌ ‌the‌ ‌willies,‌ ‌a‌ ‌terrifying‌ ‌new‌ ‌release,‌ ‌or‌ ‌the‌ ‌latest‌ ‌in‌ ‌horror‌ ‌community‌ ‌news,‌ ‌you'll‌ ‌find‌ ‌it‌ ‌here‌ in‌ ‌The‌ ‌Fright‌ ‌Stuff.
If you're looking to add even more bookish content to your life, Book Riot has a new podcast you might want to check out. First Edition will include interviews, lists, rankings, retrospectives, recommendations, and much more, featuring people who know and love books. You can subscribe to First Edition on Spotify, Apple Podcasts, or your podcatcher of choice.
The horror genre is having something of a pregnancy/motherhood horror boom recently and I am both delighted by the influx of amazing new horror stories, and so uncomfortable, y'all, to be completely honest. I don't know what anxieties I have about motherhood and pregnancy that these books are stirring up, but they make me feel like a cat brushed backwards. But hey, that's why we read horror, right?
And if there's one thing I've taken away from these books, it's that all of them challenge the damaging societal idea that mothers have to be perfect, "good," and happy at all times. These mothers are not perfect. They stumble, and struggle, and sometimes they fail. But they are fearsome in defense of themselves and the children they love, whether against monsters or against the whole world.
Bookish Goods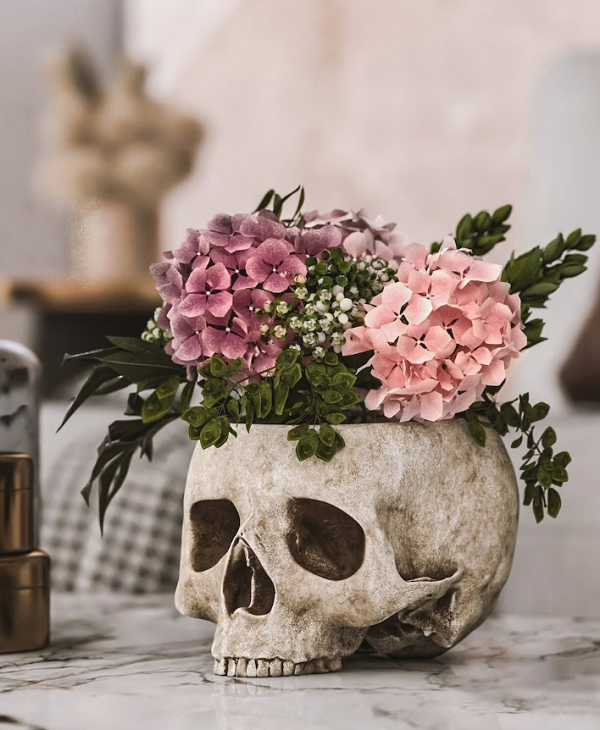 Now, see, this makes think that I need to seriously step up my planter game. I've been using regular terracotta pots like an idiot! I've shamed my plant children. Because this is just delightfully macabre and, as I've said before, I just love skulls so much. Honestly, if you also looked at this skelly plant pot and thought to yourself "ah, yes, my aesthetic," HorrorRomance's entire shop will probably appeal to you.
$40
New Releases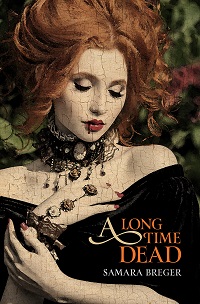 I have been waiting for this book for what feels like forever, and I'm so excited that it's finally here. Queer vampires are something I'm just never going to have enough of in my life. Set in 1837, A Long Time Dead is about two vampires — the newly turned Poppy and the ancient Roisin — who start out the story in a country house, with Poppy having just woken up as a vampire. Roisin guides Poppy through her transformation and her new life as a vampire, and soon an attachment forms between the two immortals. But you don't live for hundreds of years without accumulating some secrets and before long, Roisin's past comes calling, uprooting their peaceful coexistence. What follows is a raucous adventure in classic Gothic fashion, spanning continents and full of wild events and unforgettable characters. And in the background, behind the pirates and the found families, lurks the villain of the piece, waiting to destroy Poppy and Roisin's happiness once and for all.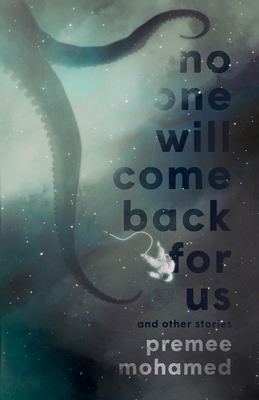 Premee Mohamed's new collection comes out tomorrow! Author of The Annual Migration of Clouds and And What Can We Offer You Tonight among other titles, Mohamed has teamed up with the excellent Undertow Publications to release her debut collection of short fiction, and I could not be more excited. Combining science fiction and dark fantasy with harrowing cosmic horror, the stories in No One Will Come Back for Us catapult readers from the forgotten realms of ancient gods deep beneath the sea to the vast, merciless depths of space. The only thing guaranteed is that monsters await in all the shadowed, forgotten corners of the world that Mohamed crafts.
For a more comprehensive list, check out our New Books newsletter!
Riot Recommendations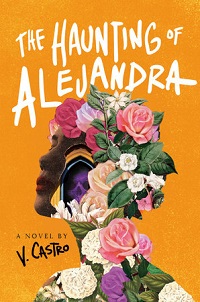 Motherhood is a central theme in V. Castro's frightening yet hopeful story of grief, anger, and generational trauma. The Haunting of Alejandra is told through the history of a family cursed by a monstrous creature from beyond our world, who feeds on the pain and suffering of the families it stalks through the generations. But Alejandra doesn't know about the monster or the curse, all she knows is that she feels haunted. Both by the life she lives but no longer wants, and by a spectral figure in white who encourages her darkest, saddest thoughts. As she struggles to learn more about herself and her history in order to try and heal, Alejandra finds a legacy of sorrow and loss. A line of ancestors who suffered tragedy, oppression, and cruelty, leading back and back into the past. But alongside their grief, Alejandra also finds their strength, and the means to fight back against the monster before it can consume her and everyone she loves.
I hope y'all are ready for some body horror, because Katrina Monroe didn't come to play with her newest book, Graveyard of Lost Children. She begins the novel by putting a body horror twist on birth and then builds on it as Olivia struggles, first with the changes to her body after giving birth to her daughter Flora, and then with the certainty that her body is dying when she becomes convinced that her baby has been replaced with a creature that is slowly draining her life with every feeding. Changeling lore intersects with a heavy discussion of postpartum depression and the societal pressures around being not just a "good" mother, but a "happy" mother. No one can see the horror that Oliva sees, no one seems to see her wasting away. But they see that she's not as happy as she "should be" now that she's a mother. They don't see the black-haired woman who's dogging her steps, they just see a woman wracked with paranoia and fear. But Olivia can see the woman, and so could Olivia's mother, Shannon. If Olivia wants to protect herself and her daughter, she will have to seek the black-haired woman out where she lives, and confront a past full of silence and family secrets.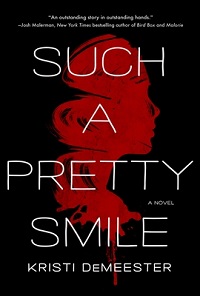 Told from two perspectives across two timelines, Such a Pretty Smile covers a span of 15 years in the lives of Caroline and her 13-year-old daughter, Lila. In 2004, Caroline is a young artist weighed down by her duty to her dying father and the overbearance of her fiancé, an insecure man who is supposed to be in love with her but seems more interested in suppressing her talents in favor of his own career. In 2019, Lila is struggling with societal and parental expectations, the neglect of her distant father, and her own developing sexuality. When Lila's growing resentment and unrequited feelings start to manifest in strange and frightening ways, she begins to clash with the fragile façade of a life that Caroline has constructed to protect them both. And in doing so, she opens the door to a darkness in Caroline's past that threatens both their lives.
As always, you can catch me on twitter at @JtheBookworm, where I try to keep up on all that's new and frightening.