Hello and welcome (back) to the Kissing Books newsletter. I'm PN Hinton, here to give you the rundown on the world of romance, including new releases, recommendations, and other entertaining ways to pass your time.
Man I don't know what it is about this year, but I am developing pickier habits when it comes to what I'm reading. So far I have DNFed a total of six books this year. And May just started. In 2021, my total was seven books for the entire year. And I'm one of those people who almost never goes back to a book I quit, and it's always a permanent parting of ways.
Now it's not a slump or anything since I'm still actively reading; I am just more selective with what I see all the way to the end. Currently, I'm still making my way through Lone Women, Happy Place, and have added Her Big City Neighbor to the mix.
If you haven't already checked out Book Riot's latest podcast First Edition, you're really missing out. Here co-founder Jeff O'Neal explores the entirety of the bookish world, using interviews, recommendations, and more from well-known people in the bookish community. Be sure to listen to the most recent one to see if Jeff and Rebecca can help pick the "It" book for May and listen to Elizabeth Ezeifedi  debut the new "Reading Stories" section.
Bookish Goods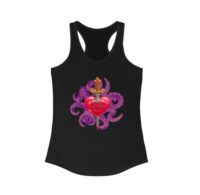 With summer around the corner, I am on the lookout for tank-tops that are fun and flattering. So when I saw this one, I thought it was a perfect way to help kick off summer vibes as well as showcase a swag option for my monster-loving readers. There are two color choices here and five sizes with prices that start at $20.
New Releases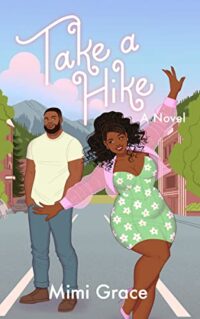 When Raven inherits an outdoor recreation/tour business, it is just the change of pace the free spirit was looking for. She is excited to step into the role of boss but is met with resistance by the stoic Silas, who is the archery instructor and thinks that the new owner has no head for business. While the first couple of interactions are tense, they soon soften as a tentative friendship begins to develop. And when attraction gets thrown into the mix, it makes them wonder if they can have a successful business and romantic partnership.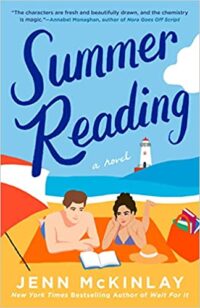 Samantha is looking forward to a relaxing summer at Martha's Vineyard. These plans are drastically changed when she is told she will be chaperoning her half-brother for the summer and accompanying him to the library as he prepares for a robotics competition. As Sam is not a reader, this sounds like a nightmare to her, especially when she discovers that the library's temporary director is the same man whose book she knocked into the ocean on the ferry ride over. What she doesn't know is that Bennett is not holding this against her and has been thinking of her ever since.
For a more comprehensive list of new releases, check out our New Books newsletter.
Riot Recommendations
The other day my spouse was excitedly telling me about Caged Wolf, the new book they started listening to. And boy was he excited. Now, I knew based on the synopsis all the things that the book entailed and was just waiting for the revelation to hit him.
When he got home later that night, he looked at me and said, "With the new book I am listening to…does that make me a monster lover?"*
*you know the word that really goes here*
At that point, I smiled and said, "Yes. To be fair, I always suspected you were."
In honor of this self-revelation, here are some monster lover romances! As always, be sure to check for various TW/CWs on each title.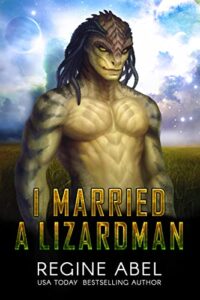 Susan is about to be 25 and her prospects for a spouse seem to be dwindling. So she signs up for an arranged marriage from the Prime Mating Agency and ends up with grumpy lizardman Olix as her match. He isn't necessarily overjoyed at this match himself, although they resolve to try to make the best of it. To both Susan and Olix's surprise, though, they end up being exactly what the other needed.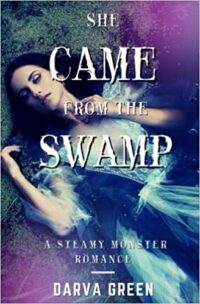 To escape her family's dangerous cult, Nadezhda flees to the house her grandmother left her. Since it is located on a swamp life preserve, it is the perfect place to disappear for a bit. Unbeknownst to her, the house also comes with the kikimora that has been following her family for years. When Nadezhda comes face to face with this creature, she is forced to rethink all the stories she's been given about this beautiful monster and considers becoming a willing "sacrifice" to her.
The way this made me laugh. And it is oh so appropriate for today's theme.
This list of mermaid romances is also in alignment.
Pick one of two characters from teenage dramas and get your love language.
And that is all I have for y'all today. I'll be back on Thursday though with more romance related goodness for y'all. In the meantime, you can find me floating around on Twitter under @PScribe801. Until then happy reading and stay hydrated!