Happy Thursday, friends!
What a week this has been. I'm totally thrilled for this weekend, because I have zero plans and I can't wait to just wing it. Maybe catch up with my reading. Maybe the sun will come out again. We just have to get through Thursday and Friday first, friends, and then we're home free! Let's talk books to get us through to the weekend.
Book Riot has a new podcast for you to check out if you're looking for more bookish content in your life. First Edition will include interviews, lists, rankings, retrospectives, recommendations, and much more, featuring people who know and love books. You can subscribe to First Edition on Spotify, Apple Podcasts, or your podcatcher of choice.
Book Deals and Reveals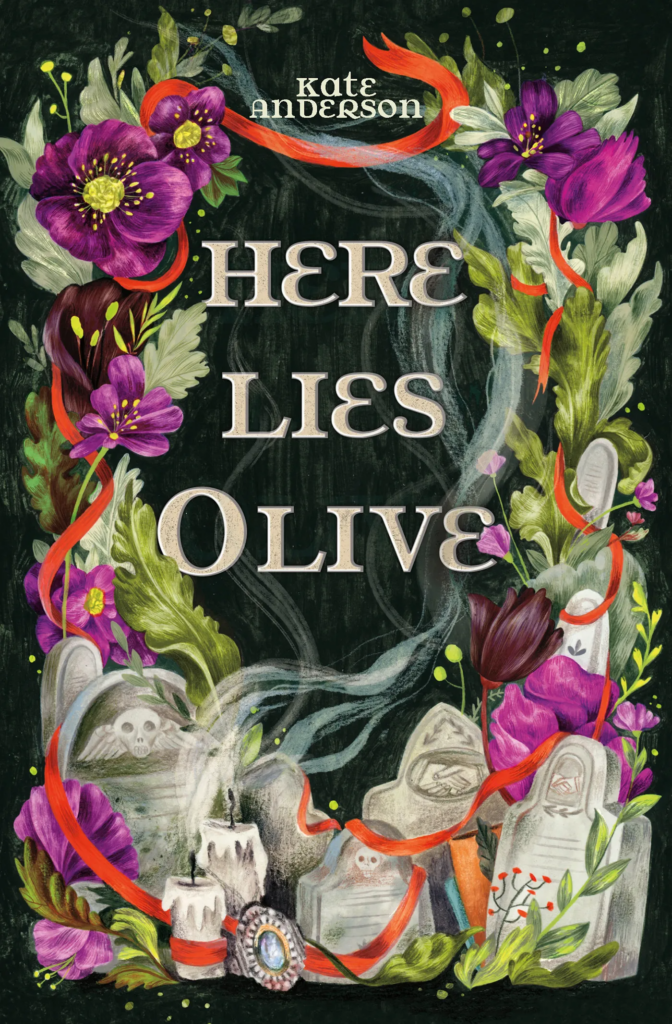 The Nerd Daily has revealed the cover of Kate Anderson's upcoming novel Here Lies Olive. It's out on October 24 from Flux Books.
Jurassic Park meets Hummingbird Salamander in Ray Nayler's upcoming eco-thriller The Tusks of Extinction. It's coming January 16, 2024, from Tordotcom Publishing, and here's the cover reveal.
Twenty years later Jeanne DuPrau is back with a new book, Project F. Publishers Weekly has revealed the cover of this new book, which will be out from Random House Children's Books this October.
Penguin Random House announced that an unpublished Gabriel García Márquez novel will be published across Latin America in 2024. An English edition of the novel has not yet been announced.
Oprah Winfrey has chosen her next book club pick — and it's Abraham Verghese's The Covenant of Water. This is Verghese's first novel since 2009's Cutting for Stone.
Author Emily Dunlay's forthcoming novel Teddy will be out from Harper in 2024. The story is set in 1960s Rome and follows the wife of an American diplomat who is trying to hide a scandal from her past.
Grand Central has acquired the rights to Daniel Aleman's first adult novel, Sorry to Disappoint. Publication is planned for fall 2024.
A new trailer for Kenneth Branagh's next Hercule Poirot Mystery has been released. The film, A Haunting in Venice, is based on Agatha Christie's 1969 novel Hallowe'en Party and will be out on September 15.
From local challenges with prizes to online programs, these are the best summer reading programs 2023 has to offer kids!
Book Riot Recommends
Hi, welcome to everyone's favorite segment of Book Radar called Book Riot Recommends. This is where I'll talk to you about all the books I'm reading, the books I'm loving, and the books I can't wait to read and love in the near future. I think you're going to love them too!
Can't Wait for This One!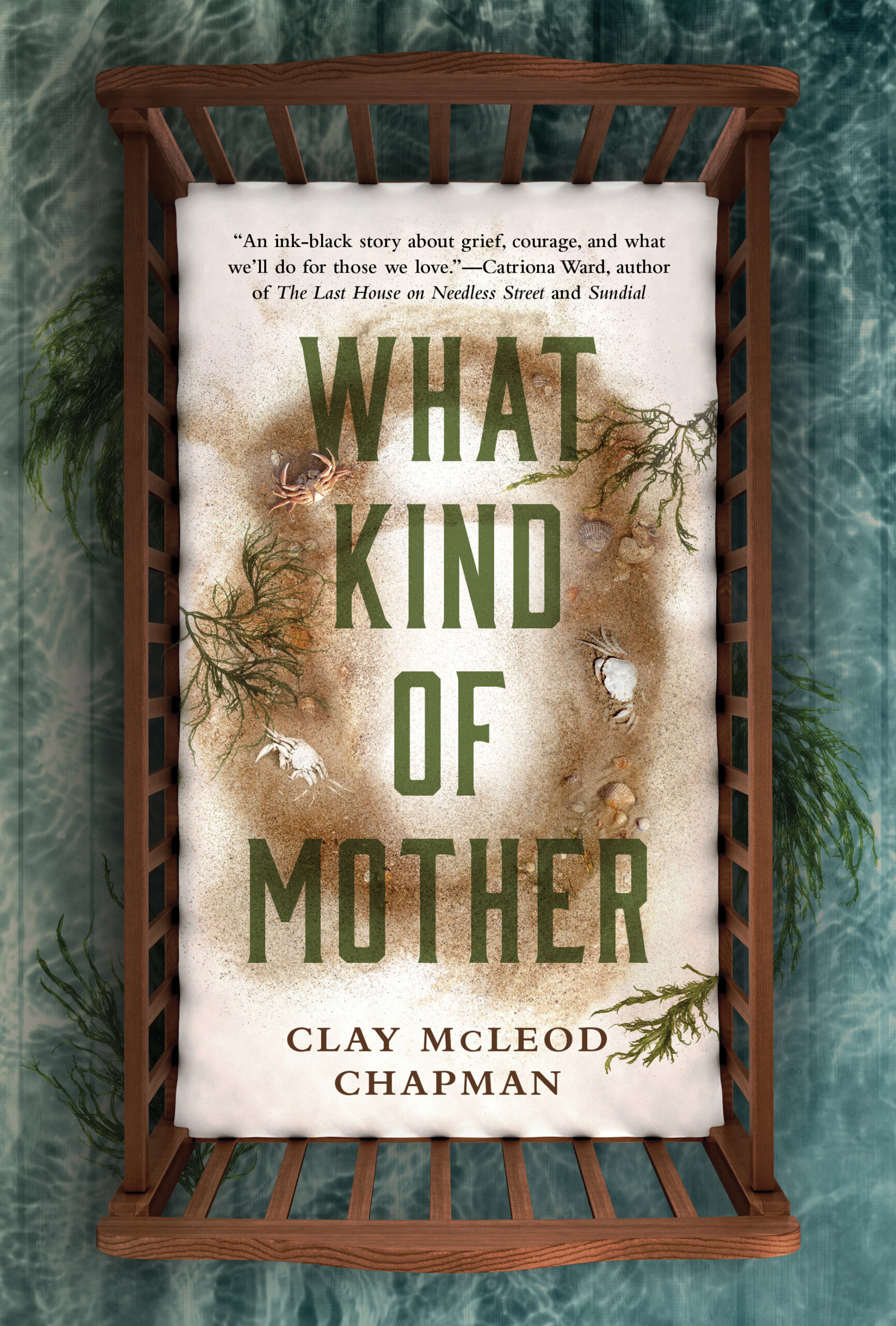 What Kind of Mother by Clay McLeod Chapman (Quirk Books, September 12)
Every Clay McLeod Chapman novel has felt like a new and exciting exploration into horror unlike anything done before. There's something that feels almost dangerous about reading his novels because it's hard to predict where the story will go. Which is why I am so, so, so excited about his upcoming Southern Gothic horror novel What Kind of Mother.
Madi Price left home as a teen mom. But now that she's strapped for cash, she has reluctantly returned to her hometown of Brandywine, Virginia, with her 17-year-old daughter in tow. Madi scrapes by working as a palm reader at the local farmer's market. Here's where she reconnects with old high school flame Henry McCabe, whose infant son went missing five years ago. Everyone assumes Henry's son is dead, but when Madi reads his palm, she sees haunting visions that suggest otherwise.
Looking for fascinating stories, informed takes, useful advice, and more from experts in the world of books and reading? Subscribe to Book Riot's The Deep Dive to get exclusive content delivered to your inbox.
Words of Literary Wisdom
"Instinct doesn't exist. Morals don't exist. They were just fake
sensibilities that came from a world that was constantly transforming."
— Life Ceremony by Sayaka Murata
What I'm Watching This Weekend
Friends, has anyone seen Renfield? I know that it got sort of middling reviews, but now it's available streaming, so it seems like a good, fun one to watch this weekend. It's got a great cast, and I'm a sucker (pun intended) for anything Dracula–related. Speaking of movies, I also need to get to the theaters to see Are You There God? It's Me, Margaret ASAP. It looks so good!
BTW, horror fans…saw Evil Dead Rise last weekend and yeah, it was pretty great.
And Here's A Cat Picture!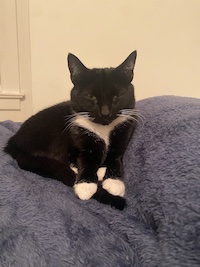 My little tuxedo boy Remy has been getting so cuddly as he gets older. And he loooves snuggling up on the bed. Just look at his little white paws. I love him.
Sorry, I had to gush about this cat for a little while. The whiskers! The tail!
And that is all, friends. I hope your week ends on a high note, and I'll see you on Monday!