Welcome to Read this Book, a newsletter where I recommend one book that needs to jump onto your TBR pile! This week, I'm talking about a debut novel I had been itching to get my hands on, so I was so thrilled that it lived up to the hype.
Before we dive in, Book Riot has a new podcast! In First Edition, BookRiot.com co-founder Jeff O'Neal explores the wide bookish world in interviews, lists, rankings, retrospectives, recommendations, and much more, featuring people who know and love books. Recent episodes include a look at the legacy of "Are You There God? It's Me, Margaret" with Kelly and Vanessa! Subscribe to First Edition on Spotify, Apple Podcasts, or your podcatcher of choice.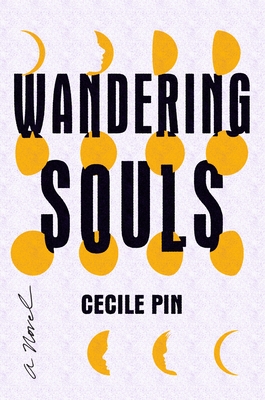 At the end of the Vietnam War, siblings Anh, Thanh, and Minh flee their home in South Central Vietnam, getting on a boat and sailing for Hong Kong. Their parents and other siblings were supposed to follow behind them, but after three months of silence, the officials at the Hong Kong refugee camp tell them their parents have drowned.
This begins a new stage of their lives as they wait for a country to take them in, finally being accepted into the UK. There, they start from scratch. Anh cares for her two younger brothers the best she can, but she's barely more than a child herself. Thanh and Minh struggle to find a career, a way for them to make something of themselves, but their options are scarce.
Wandering Souls was longlisted for the Women's Prize for Fiction in the UK, and no wonder. This slim debut novel has so much heart. Pin's characters are vibrant, complex, and ever-evolving throughout the story. Dozens of countries accepted Vietnamese refugees, but this is the first story about Vietnamese refugees that I've read that's set outside of the U.S. It gives readers a new look at the never-ending hoops Vietnamese people had to jump through just to find a new home.
Pin always has short sections and chapters featuring unique character perspectives. I don't want to say too much about them because of spoilers, but let's just say I think they add such a beautiful note to the narrative, rounding out the three siblings' story.
The audiobook is performed by Aoife Hinds, Ioanna Kimbook, and Ainsleigh Barber. They all do such an excellent job of bringing the story to life in a new way. So if you're looking for a multigenerational story from a perspective you may have never considered before, then this novel is for you.
Looking for fascinating stories, informed takes, useful advice, and more from experts in the world of books and reading? Subscribe to Book Riot's The Deep Dive to get exclusive content delivered to your inbox.
---
That's it for this week! You can find me over on my substack Winchester Ave, over on Instagram @kdwinchester, or on my podcast Read Appalachia. As always, feel free to drop me a line at kendra.d.winchester@gmail.com. For even MORE bookish content, you can find my articles over on Book Riot.
Happy reading, Friends!
~ Kendra