Hi Book Fam!
How are ya? I have to tell you my big news. My husband and I just celebrated our five year anniversary this past Friday, and yep, we're still going strong. Allow me a moment to get sappy before I move on to the book things. Sometimes life is stressful. Sometimes I'm unsure of myself. Sometimes I wonder if I've made the right life choices. But one thing that grounds me and makes me feel secure? My relationship with my husband. I feel so supported, and I know that whatever adventures we have ahead of us, we're in it together. And that feels amazing. So anyway. Thanks for giving me the platform to say that. And moving on, let's talk books.
Interested in fascinating stories, informed takes, useful advice, and more from experts in the world of books and reading? Check out our newest newsletter, The Deep Dive, to get exclusive content delivered to your inbox! Choose your membership level today at bookriot.substack.com
Book Deals and Reveals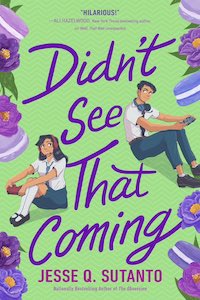 This is not a drill! Jesse Q. Sutanto has revealed the cover for her upcoming YA romcom novel Didn't See That Coming. The author tweeted, "What happens when a gamer girl who's been pretending to be a guy online realizes her online best friend (and total cinnamon roll) goes to her school?" We're getting this one on November 28.
Entertainment Weekly has shared the cover of a new Stranger Things book. Caitlin Schneiderhan's Stranger Things: Flight of Icarus will be a season 4 prequel that gets into the backstory of metalhead Eddie Munson. It's out from Penguin Random House on October 31.
If you loved A Witch's Guide to Fake Dating a Demon, get ready for the next book in the series! Sarah Hawley has shared the cover of the next novel in the Glimmer Falls series, A Demon's Guide to Wooing a Witch. It's coming from Berkley Romance in November.
Here's another exciting cover reveal: check out the cover of Olive J. Kelley's Junker Seven, which is being described as "Star Wars: Rebels meets lesbian The Mandalorian." This story is being self-published in two volumes. The first is out on June 13.
HBO has released its first trailer for The Sympathizer, a limited series based on the Pulitzer Prize-winning novel by Viet Thanh Nguyen.
Allen Media Group Motion Picture has announced that Billy Porter will star as novelist, essayist, and civil rights activist James Baldwin in a new biopic. Porter will also co-write the script with screenwriter Dan McCabe.
Pink Floyd – I Was There author Richard Houghton is updating his book, and he is looking for fans to get in touch to share their personal recollections.
The first teaser trailer for Nia DaCosta's The Marvels has dropped. The Marvels hits theaters on November 10.
Brittney Griner's memoir is set to be published by Knopf. The memoir will be "intimate and moving," and will detail her detainment in Russia.
There is absolutely no shortage of new manga adaptations coming to us this year. Check out some of our most anticipated titles.
How can you take action against book bans and support public libraries? Check out new tools from For the People and Every Library.
Book Riot Recommends
Hi, welcome to everyone's favorite segment of Book Radar called Book Riot Recommends. This is where I'll talk to you about all the books I'm reading, the books I'm loving, and the books I can't wait to read and love in the near future. I think you're going to love them too!
Prepare Your Shelves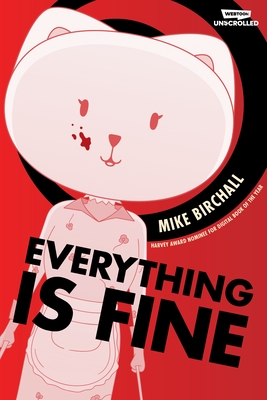 Everything is Fine by Mike Birchall (WEBTOON Unscrolled, May 16)
So you know this year is the year I'm getting into more graphic novels, and this is a new one I think people are going to be really excited about. Especially because it's a dystopian horror novel with a cute/disturbing cover. And because it's a brand new graphic novel from a brand new imprint from Wattpad WEBTOON Book Group (distributed by Macmillan). So yeah, lots of new and exciting stuff happening here. And you'll want to prepare your shelves, because the first volume is out in May, and round two of this one is going to be coming out later this year.
Sam and Maggie are a totally normal couple who live with their dog Winston in just your average suburban neighborhood. Everyone here is pretty much the same. The houses are the same. The people act and talk the same. Nothing to see here. Right?
Wrong. Sam and Maggie's dog Winston has been dead for some time, and the two feel that they are under constant surveillance, under constant pressure to make the right decisions and do the right things. One wrong move and who knows what horrible thing could happen. When everything is no longer fine, what happens next?
Do you need help finding your next great read? Subscribe to Tailored Book Recommendations for really great reads year-round.
What I'm Reading This Week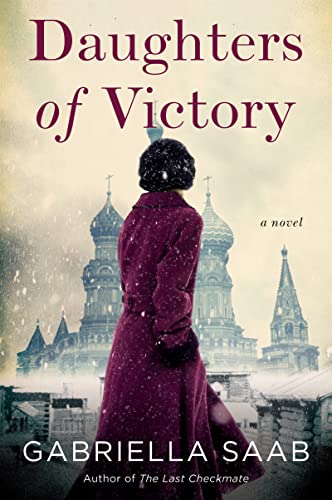 Daughters of Victory by Gabriella Saab
House of Hunger by Alexis Henderson
Romantic Comedy by Curtis Sittenfeld
The Writing Retreat by Julia Bartz
Burn Down, Rise Up by Vincent Tirado
Wrong Place Wrong Time by Gillian McAllister
Monday Memes
I know I'm not the only one who wants to see the Pedro Pascal memes, so meme creators, keep them coming! This week, my fav is from Seattle bookstore Third Place Books. So enjoy Pedro Pascal as book covers. Which is your fav? Mine is Our Share of Night, because I just finished reading that book.
And Here's A Cat Picture!
It's spring and Cersei, our calico girl, is fully out and basking in the spring sun. She doesn't show off her tummy often, so I have to share it when she does. What a cutie. Happy spring, sweet girl!
And that's all! Have a wonderful week, friends. I'll see you soon. <3