Hey‌ ‌there‌ horror fans, ‌I'm‌ ‌Jessica‌ ‌Avery‌ ‌and‌ ‌I'll‌ ‌be‌ ‌delivering‌ ‌your‌ ‌weekly‌ ‌brief‌ ‌of‌ ‌all‌ ‌that's‌ ‌ghastly‌ ‌and‌ ‌grim‌ ‌in‌ ‌the‌ ‌world‌ ‌of‌ ‌Horror.‌ ‌Whether‌ ‌you're‌ ‌looking‌ ‌for‌ ‌a‌ ‌backlist‌ ‌book‌ ‌that‌ ‌will‌ ‌give‌‌ you‌ ‌the‌ ‌willies,‌ ‌a‌ ‌terrifying‌ ‌new‌ ‌release,‌ ‌or‌ ‌the‌ ‌latest‌ ‌in‌ ‌horror‌ ‌community‌ ‌news,‌ ‌you'll‌ ‌find‌ ‌it‌ ‌here‌ in‌ ‌The‌ ‌Fright‌ ‌Stuff.
Hey folks. How are you doing? Anyone else look at the calendar and feel surprised that it's suddenly the middle of April? While at the same time feeling like this year has already been a decade long?
I'm tired, y'all.
Tired enough that sometimes even reading, as much as I love books, feels like too much stimulation/effort for my poor, stressed out brain. Which is too bad, because I could really use the catharsis of some good horror fiction right about now. That's probably why I've been gravitating away from the longer titles on my TBR and more towards the novellas waiting to be read. What's not to love about novellas? They're exciting, bite-sized doses of freedom from reality, whether through fantasy, terror, or both. So this week I thought we would celebrate the novella, in all its glory, with some titles that are high on my must-read list.
Before we get started with this week's picks, however: if you are looking for more book related content for your inbox, like fascinating stories, informed takes, useful advice, and more from experts in the world of books and reading, Book Riot's new subscription-based newsletter, The Deep Dive, is a way to get exclusive content delivered to you. Subscribe and choose your membership level today at bookriot.substack.com.
Bookish Goods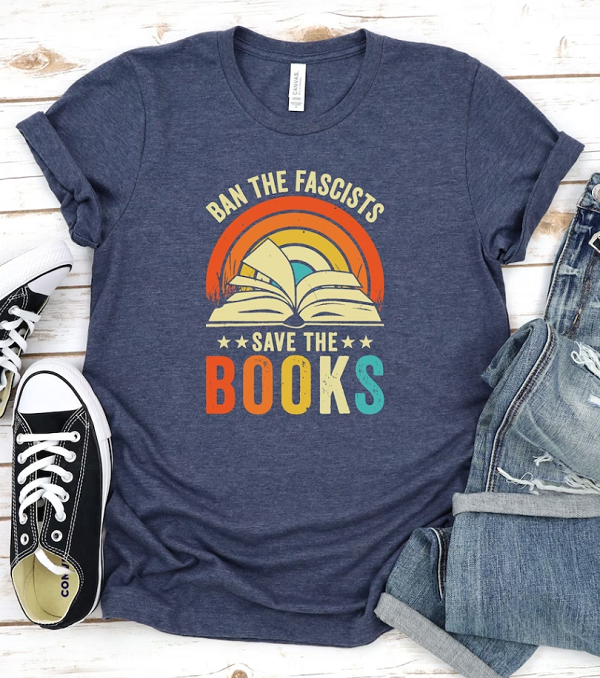 Let me start by saying: if this design isn't your particular preference, but you too want to proudly wear and share your defiance of our current nightmare timeline, definitely give Etsy a quick search because there are SO many excellent variations on this theme. (Including the delightfully alliterative alternative: Ban Bigots Not Books.) I like the bold, colorful approach of this design, and the fact that you can opt for a number of styles, sizes, and colors.
$12
New Releases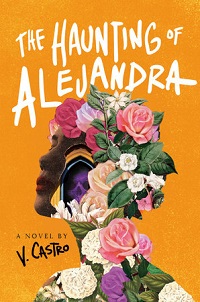 I'm in love with V. Castro's new book, and I'm so excited that you all get to read it starting tomorrow! It's a fantastic, dark, yet hopeful story of grief, anger, and generational trauma, that's told through the history of a family cursed by a monstrous creature who feeds on their pain and suffering. But Alejandra doesn't know about the monster or the curse, all she knows is that she feels haunted, both by the life she lives but no longer wants, and by a spectral figure in white who encourages her darkest, saddest thoughts. As she struggles to learn more about herself and her history in order to try and heal, Alejandra finds a legacy of sorrow and loss. A line of women who suffered tragedy, oppression, and cruelty, leading back and back into the past. But alongside their grief, Alejandra also finds their strength, and the means to fight back against the monster before it can consume her and everyone she loves.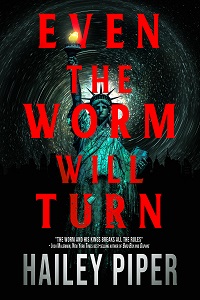 The Worm returns! All hail the Worm! Yes it is finally (almost) that long awaited time: the sequel to The Worm and His Kings will be out on the 22nd, and I am so ready for Hailey Piper to take me on another strange, surreal cosmic horror adventure. Four years after the events of the first book, Donna Ashton is just trying to live her life. You might remember Donna. She went "missing" at the start of book one, and ended up neck deep in a cult. As one does. When she's suddenly abducted one night, it appears her dangerous past has finally caught up with her. Because the people who took her have done the unthinkable: they've created a hole in space and time itself, exposing the darkness beyond the known universe. And in that darkness resides the Worm, and all the terrors of that night four years ago that Donna has tried so hard to forget.
Y'all, I need this book like I need air.
For a more comprehensive list, check out our New Books newsletter!
Riot Recommendations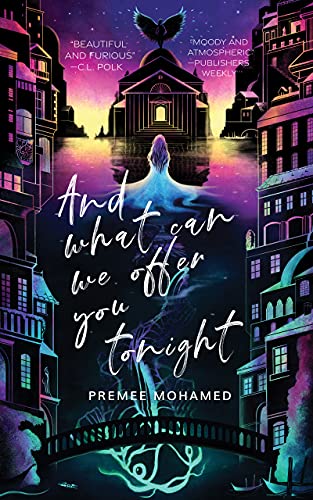 I've had Premee Mohamed's novella on my reading list ever since I first laid heart eyes on that gorgeous cover. Neon Hemlock really hits it out of the park with the books they publish, and And What Can We Offer You Tonight is no exception. Also, how could I possibly say no to a dark, dystopian story of murder, resurrection, and revenge? Jewel is a courtesan whose friend is violently murdered by a client. But when, by some mysterious circumstance, her friend doesn't stay dead, the two set out to extract some much deserved vengeance on a cruel and unjust future. But revenge is a blade that cuts both ways, and both friends will find themselves questioning just how far they're willing to go.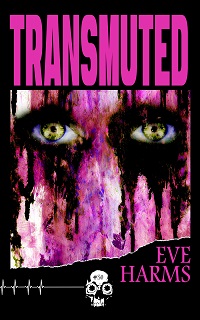 Did someone say "enthusiastically gross (complementary) trans body horror that will make you gag?" Part of the retro horror-inspired Rewind-or-Die novella series, Eve Harms' Transmuted is about Isa, a minor celebrity whose fans helped to fundraise her gender affirming facial reconstruction. But Isa sacrificed her surgery funds to try and save her dying father. Now, sans funds and trapped between her followers' expectations and her crushing gender dysphoria, she risks it all on an extremely suspect ad offering a free, experimental feminization treatment to willing volunteers. What ensues is a tale of transformation, both desired and monstrous, as, in the hands of the gruesome Dr. Skurm, Isa goes from satisfied patient to mutant. Isa is becoming less human by the minute, and if she can't find out why it's happening, and what Skurm has done to her, she may be stuck that way forever.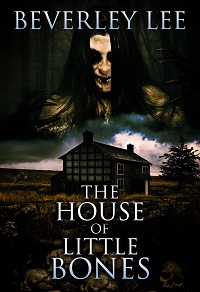 Talk about classic, "haunted" house horror. Just reading the synopsis makes me positively giddy, so I really need to pop this creepy, queer horror novella to the top of my reading list. In The House of Little Bones, horror author Davis Lansdown has…well basically David has an awful, really bad, not good time, from what I can tell. He's exiled himself to a remote house on the moors to write and to escape a scandal involving a liaison with his publisher's son. But things are not as peaceful (if desolate) as they seem at Bone Hollow. Something restless and hungry moves beneath the ground, and it's set its sights on David. Add to that fraught mix David's castoff lover Luca, who soon becomes obsessed with Bone Hollow's dark and tragic history, and you've got yourself a story of secrets and curses that may itself end in tragedy. Only one way to find out!
As always, you can catch me on twitter at @JtheBookworm, where I try to keep up on all that's new and frightening.