Hello and welcome (back) to the Kissing Books newsletter. I'm PN Hinton, here to give you the rundown on the world of romance, including new releases, recommendations, and other entertaining ways to pass your time.
Today is Scrabble Day! Scrabble is connected to a memory I have about my Dad. I got my love of the game from him and loved playing with him. Now, even though I never won a game going one-on-one with him, I do remember the one time I scored higher than him in a game with other family members. When he reminded me that I still lost, I replied, "Yes but I beat you and that's victory enough for me!" If you're also a fan of the game, be sure to celebrate today or, if you can't do that, exercise your brain with a crossword puzzle.
In reading news and updates, I still have a lot of books on my plate, as per the norm, including a hubby buddy read. But in the romance world, I'm still making my way through Reggie & Delilah's Year of Falling and The Nanny, which released this past Tuesday. This is an amazing sex positive book with a DILF to swoon over so be sure to pick up a copy to enjoy.
Before we move on to more romance related fun, are you on the hunt for fascinating insider stories from long standing experts in the book and publishing world? Then you should check out The Deep Dive, Book Riot's latest newsletter. For just $5 a month, you'll be receive exclusive content via email twice a month. You can also try The Splash Pad for free, which will round up bookish goods and reading recs once a month. Read more about this and your membership level today at bookriot.substack.com.
Bookish Goods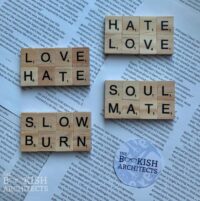 This goes hand in hand with celebrating Scrabble Day and a love of the romance genre! These magnets are perfect for your library cart or fridge and showcasing some of the themes that we love to see in our romances. $6
New Releases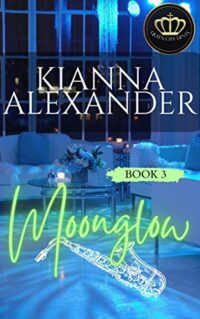 Moonglow by Kianna Alexander
Joi is the owner of a security firm who thinks that the key to her guaranteed success is snagging the Royal Bank. She confidently struts into the pitch meeting with confidence, only to have that shattered when she sees that the person she has to convince is Marco, the best friend of the man she left at the altar years ago. This messy history doesn't seem to bode well for a mutually beneficial working relationship, and things only become further complicated when they both realize there is an attraction blossoming between them.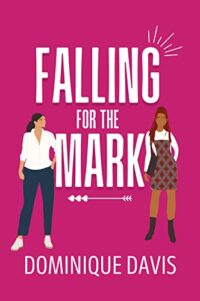 When mother and daughter con team Nicole and Maya pick the latest victim to fleece, they couldn't have anticpiated having to deceive his daughter Kennedy as well. She doesn't trust Nicole's adoration of her father is true and extends this distrust to Maya. However, as the two younger women begin to spend time with each other, they develop feelings they can't ignore. This puts both of them in a position where they have to choose between a parent and a possible paramour.
For a more comprehensive list of new releases, check out our New Books newsletter.
Riot Recommendations
My original idea for the recommendations section today was books that had something to do with Scrabble or even crosswords. But try as I might, my search engine powers weren't awesome enough to find them. Le sigh. Such is life.
Instead I decided to focus on novels that featured the word 'game' in it. After all Scrabble is a game isn't it? So, I'm still counting it as a part of the theme. Enjoy!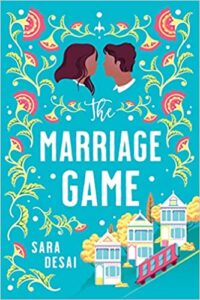 Due to unforeseen life circumstances, Layla returns home to begin the process of rebuilding her life. Her father cheerfully gives her the necessary office space above his restaurant to do so and also sets up a dating profile for her to set her up on blind dates. One of her first ones ends up being with Sam, who also ends up being an office mate after a series of zany events. The close quarters make for short tempers but are also the perfect setting for a romance to blossom.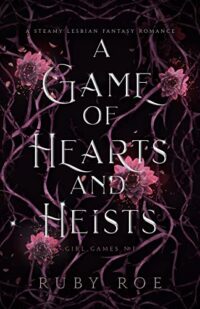 In this fantasy romance we meet Scarlett, a former assassin, and Quinn, former medic and now a poisoner for hire. The two women are rivals and also sometimes bedfellows, which makes their relationship interesting to say the least. When the Magician Queen offers them a job that will force them to team up together, neither can refuse it, nor can they ignore that their relationship is rapidly moving towards becoming actual lovers faster than they could have guessed.
If you're needing a pick me up, check out some of these romcoms.
Speaking of romcoms, take this quiz to find out which decade of those you're more aligned with.
And that's all I have for y'all today. I hope you have a great weekend, whatever your plans are. I'll be back in your inboxes on Monday with a fresh edition and in the meantime I can be found floating around on Twitter under @PScribe801. Until then, happy reading and stay hydrated.