Happy Tuesday, shipmates! It's Alex, with new releases — though this week is less of a deluge than last week — and some fantasy animal companion recommendations. Oh, and a bit of cool news for this Tuesday: the 2023 Ursula K. Le Guin Prize for Fiction has opened for nominations! Anyone can offer a nomination for a book that was published between April 1, 2022 and March 31, 2023, so check it out if you want to make a writer's day. There are so many good books that deserve a look that have come out in the last year! Stay safe out there, space pirates, and I'll see you on Friday!
Looking for fascinating stories, informed takes, useful advice, and more from experts in the world of books and reading? Sign up for Book Riot's newest newsletter, The Deep Dive, to get exclusive content delivered to your inbox. Subscribe and choose your membership level today at bookriot.substack.com.
Let's make the world a better place, together. Here's somewhere to start: NDN Collective and Jane's Due Process.
Bookish Goods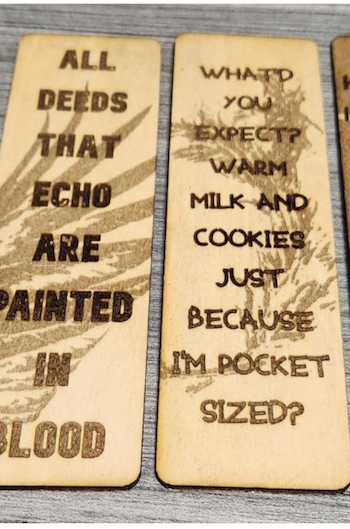 These laser cut wooden bookmarks come with quotes from Pierce Brown's Red Rising. The shop's got a lot of other cool SFF stuff, including more bookmarks and laser-cut wooden maps! $15
New Releases
Manticores are one of the greatest threats to those who live in the empire; Ester knows this well after one kills her mother and baby brother and leaves her father forever scarred and distant. Her own grief leads her to the King's Royal Mews, where she dedicates herself to becoming a ruhker, bonded to one of the massive rocs that are used to hunt the manticores. Bound forever to a creature that demands absolute sacrifice while being unable to return her devotion and love, Ester embarks on the most dangerous manticore hunt in the empire, seeking both revenge… and a return to herself.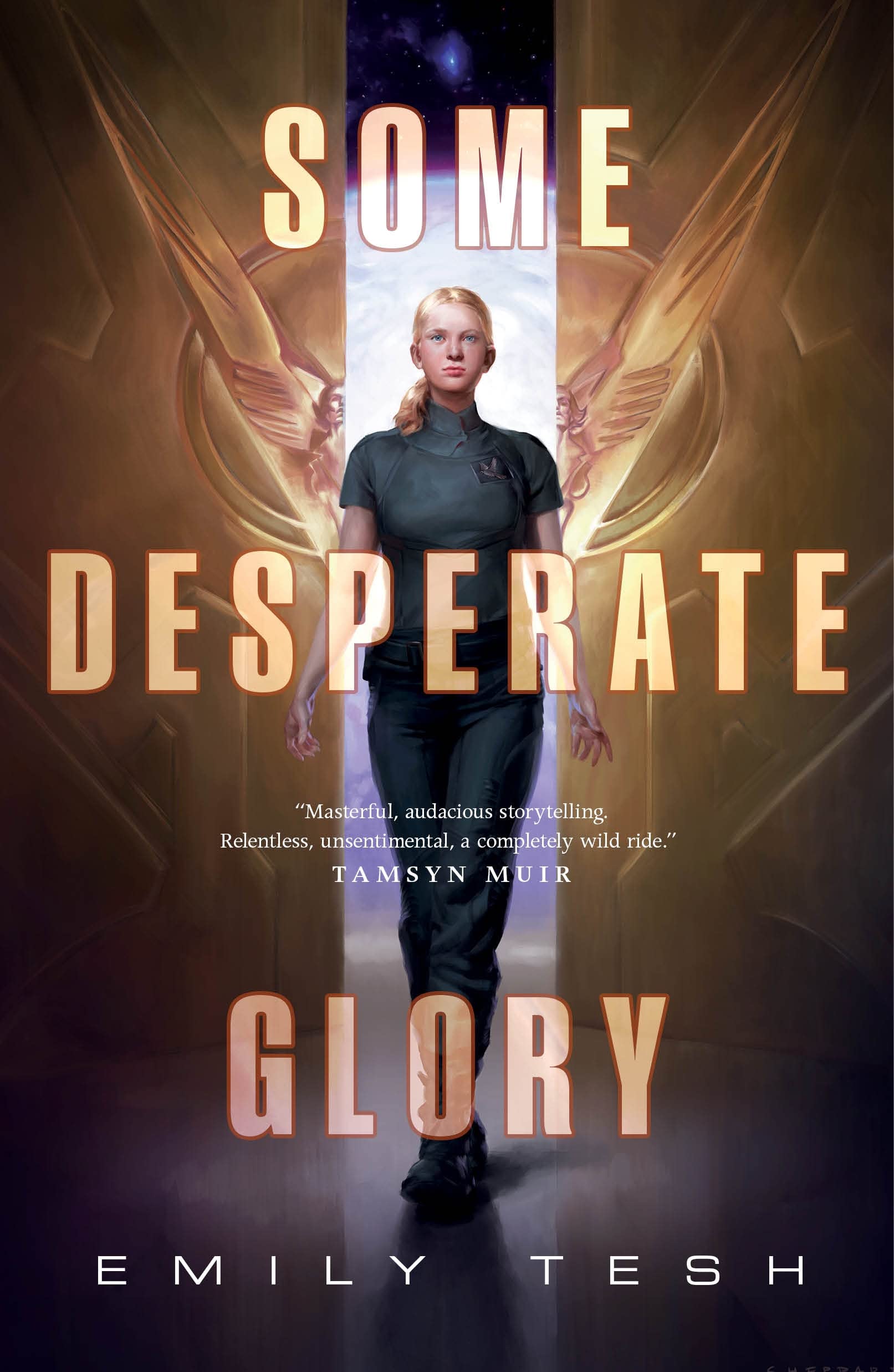 The majoda destroyed Earth with a reality-shaping weapon called the Wisdom; the survivors of humanity live on Gaea Station, plotting vengeance for their dead world. Kyr has been training for this since she was born, but Command assigns her brother to a certain death mission and consigns her to Nursery to bear sons for humanity until her own death. Thus, she has no choice but to take vengeance into her own hands and escape Command… only to find the universe is far more complicated than she's been taught.
For a more comprehensive list, check out our New Books newsletter.
Riot Recommendations
With the Untethered Sky burning up my Nook, I got to thinking about more books with humans having mythical animal companions!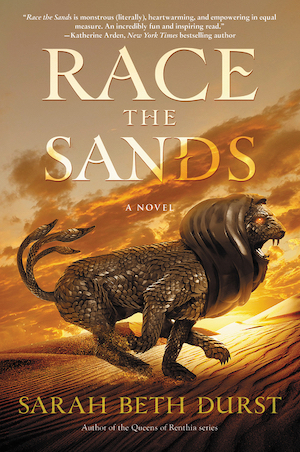 Becar is a land where one's current life determines how one's next life will be after rebirth. But destiny can be changed with choices — except for the darkest individuals, who come back as monstrous kehok and will remain so for all time. The only way to escape this fate is by winning the Races: by riding a kehok to glory. Tamra, a once great kehok rider laid low by tragedy, pairs off with a new rider named Raia who is desperate to escape her own family, and together they seek the kehok that will bring them both redemption.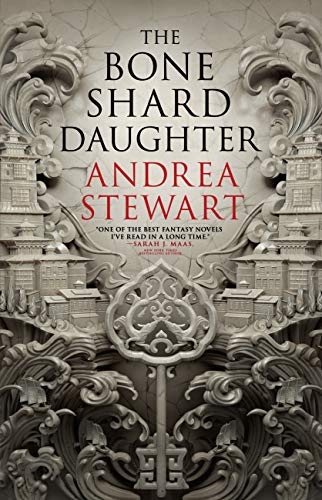 The emperor has ruled for many decades on the strength of his bone shard magic, which allows him to power constructs that maintain order. But revolution is coming, the emperor's magic is failing, and the daughter he refuses to acknowledge as his heir, Lin, vows to force the issue by mastering the magic herself.
See you, space pirates. If you'd like to know more about my secret plans to dominate the seas and skies, you can catch me over at my personal site.